Une sans-soupape dans le Nord…
Mr. Challine sent us this photo of his grandfather's Panhard taken in October 1939. It is his aunt who poses in the photo. The license plate tells us about the department, here the Seine and according to the research of our friend Vincent it would have been registered in September 1933.
Anyway a nice picture …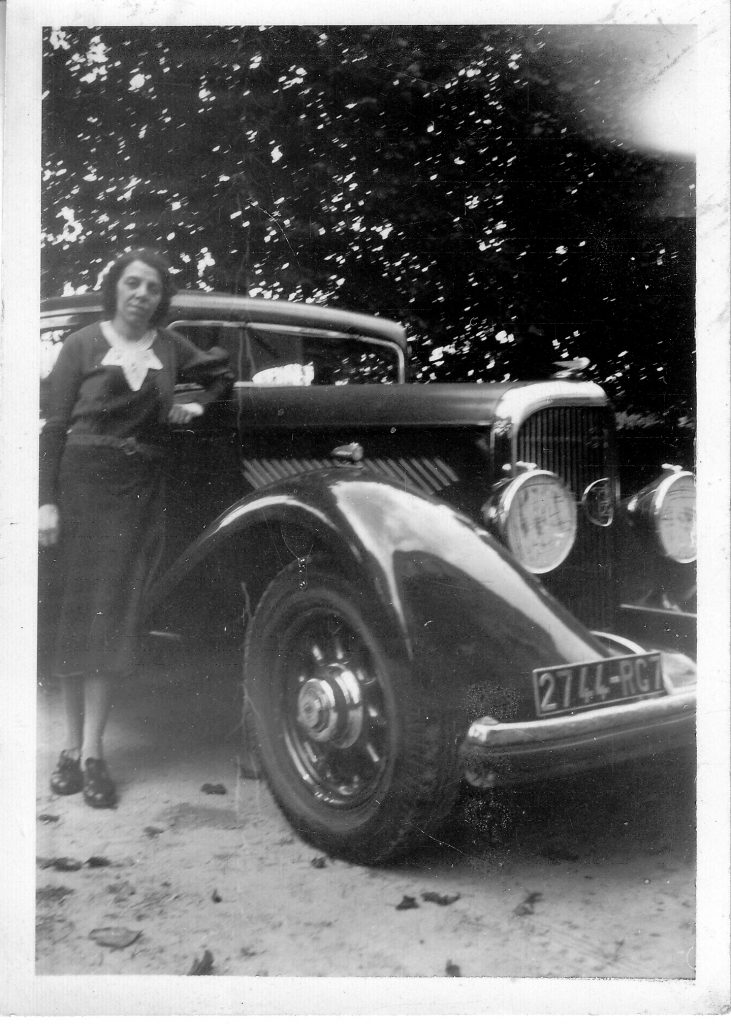 A truly family-friendly Dynamic …
Mr Effler kindly shared his memories of this superb 1939 Dynamic bought by his grandfather in 1946 …
The cousins ​​of Jacques Effler, Michelle and Alain, look very small next to the glowing mastodon …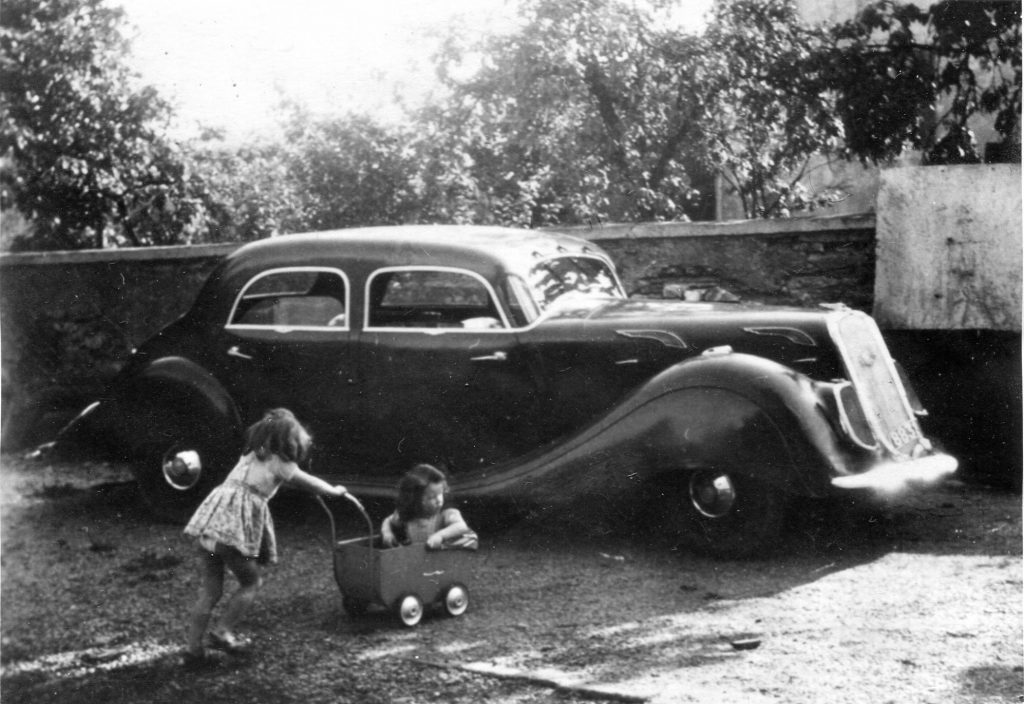 Voir les autres photos :
To learn more about this saga take the time to read Mr. Effler's text and let yourself be transported in the years after the war …
Lire les souvenirs de Mr Effler
Une X72 corse…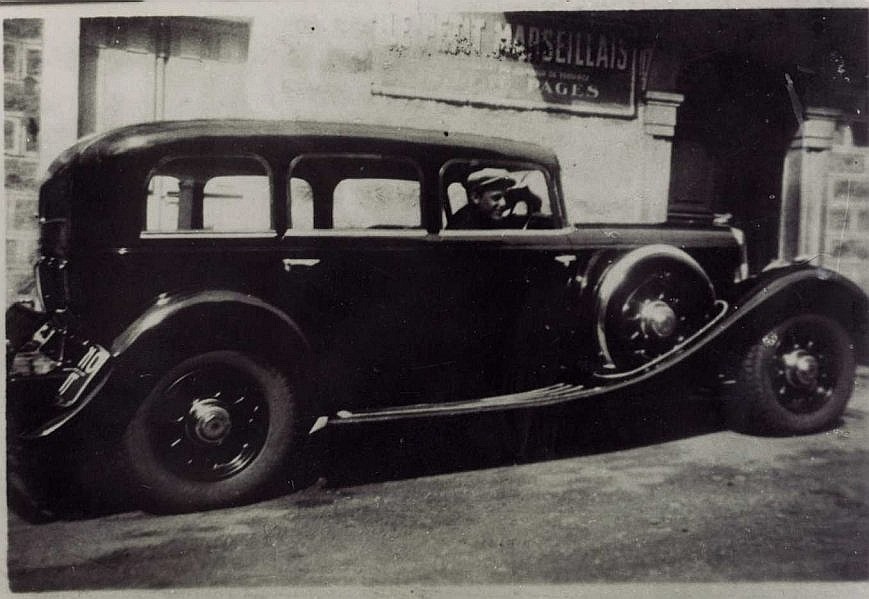 Regis sent us this photo of his vehicle that the family of the former owner had kindly communicated to him.
You can find his car now restored in the list of members.
The picture was taken in Zevaco in southern Corsica in the 30's.
---
Hivers 1932
Our friend Roland sent us two documents:
A pretty limousine 6 CS or 6 DS having belonged to the family BOOS-PETITFRERE-DELANNAY family of industrial spinning in Crousilles and Proisy. The number corresponds to the Seine and Oise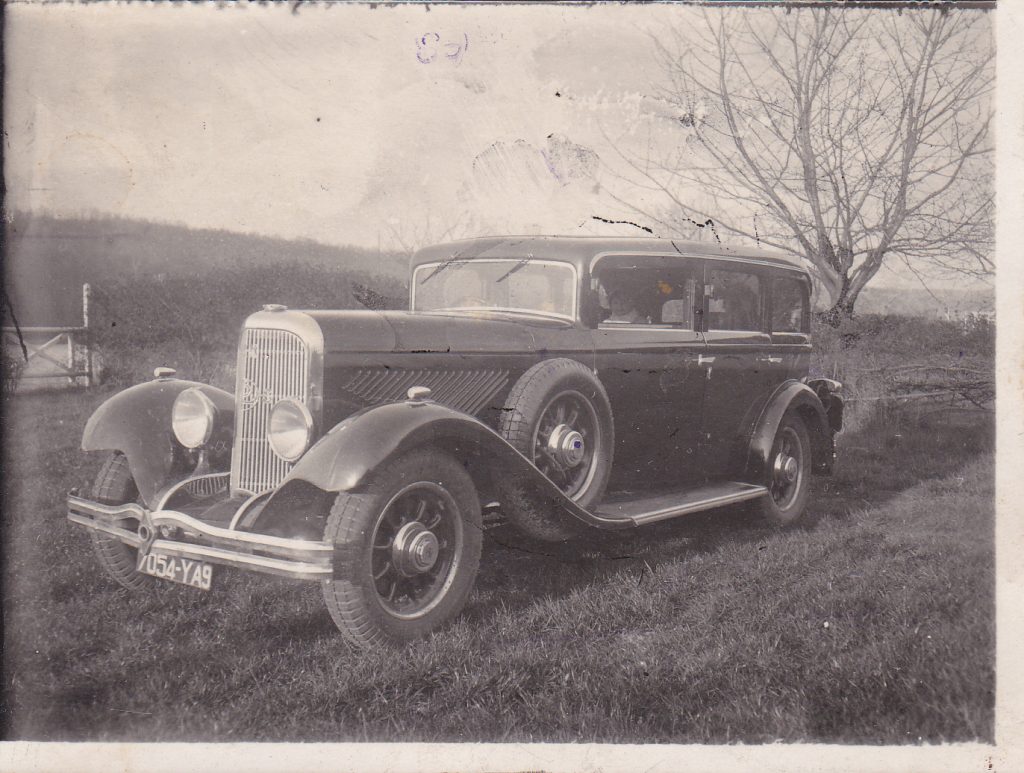 Postcard of a car of recovery of the factory in bodywork limousine, conduct inside 7 place, 20cv and undoubtedly a 6DS.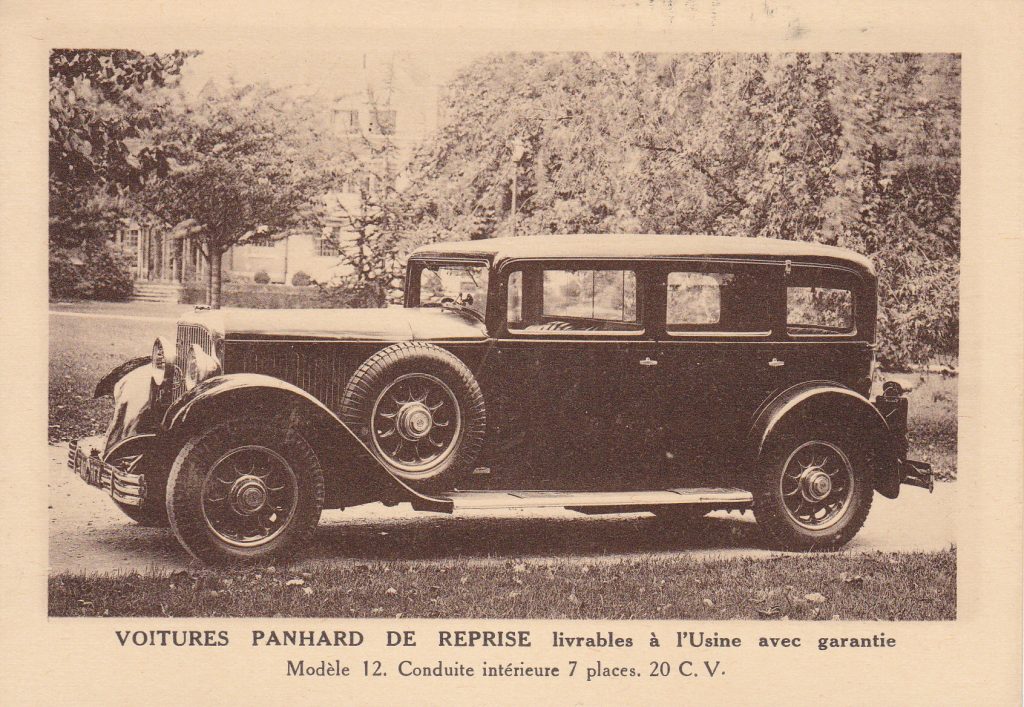 Winter 1928
Mr Memponte kindly sent us these family photos. For the first, this is a Panhard limo & amp; Levassor, 6 Cyl bought new by his grandfather in 1927. The picture is taken at the neck of the sickle during a break. No snow, but probably a bit chilly … Mr Memponte's grandfather's father is on the right and he is the one who takes his friends in pictures.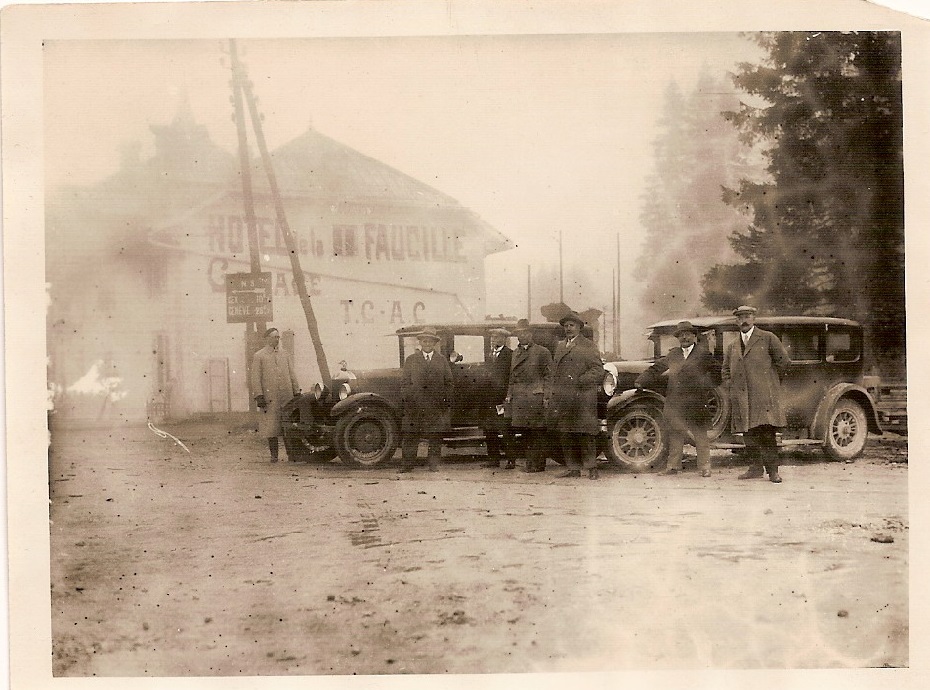 The second on a snowy road. No chains at the time for the 17 CV PL. We see the father of Mr Memponte and his mother behind in an outfit hardly adapted to the weather conditions it seems …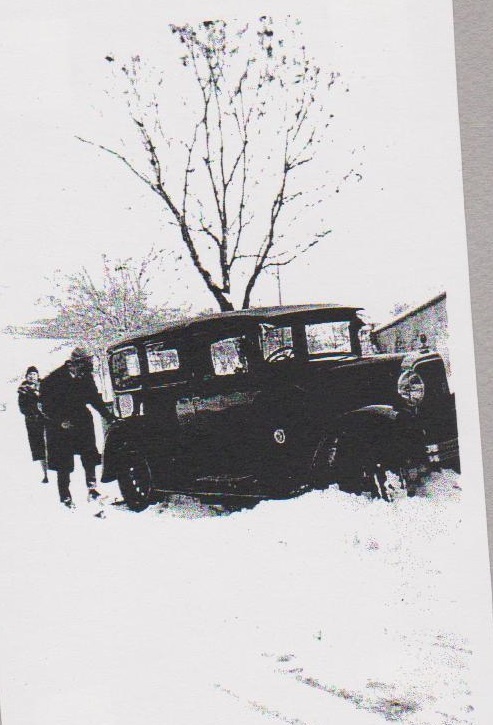 The third probably represents a roadster in a passage for the least difficult …
Luton (Maidlands, UK ) 1910
Our friend Neil Burdock sent us this magnificent photograph of the beginning of the previous century. There are four P & L and a Renault on the right. The license plates are well English and the handwritten inscriptions tell us about the different models. Thanks again to Neil for this beautiful document.