For almost a century the Eureka brand has produced toys, especially pedal cars.
Its factory in Douville-sur-andelle saw its first pedal car leave the factory in 1922.
The brand Panhard & Levassor was honored in 1930 by the release of a luxury model called "Eureka Grand-Prix" of a very beautiful and now extremely rare, built with only 650 copies …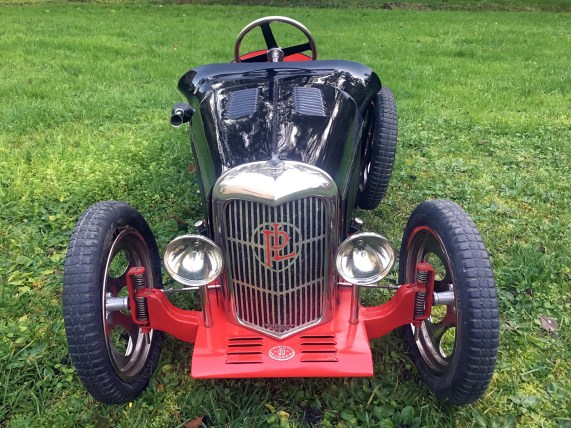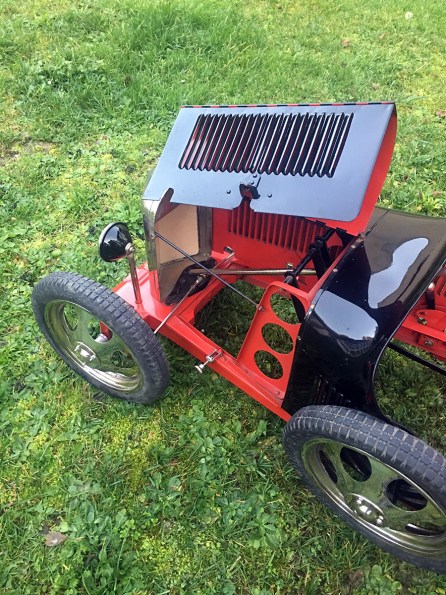 This car was equipped with rack-and-pinion steering, inflatable tires, drum brakes !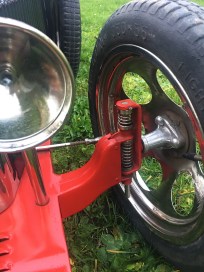 To know more about this exceptional car I invite you to consult the site of a passionate collector, Jean-Pascal:
See the site by clicking here
Another site where you can see pedal cars of all brands:
http://www.voitureapedales.com/
The small and the big!
Photo exceptional but very famous of Mrs. Kow accompanied by his daughter at the wheel of the famous car pedal Eureka.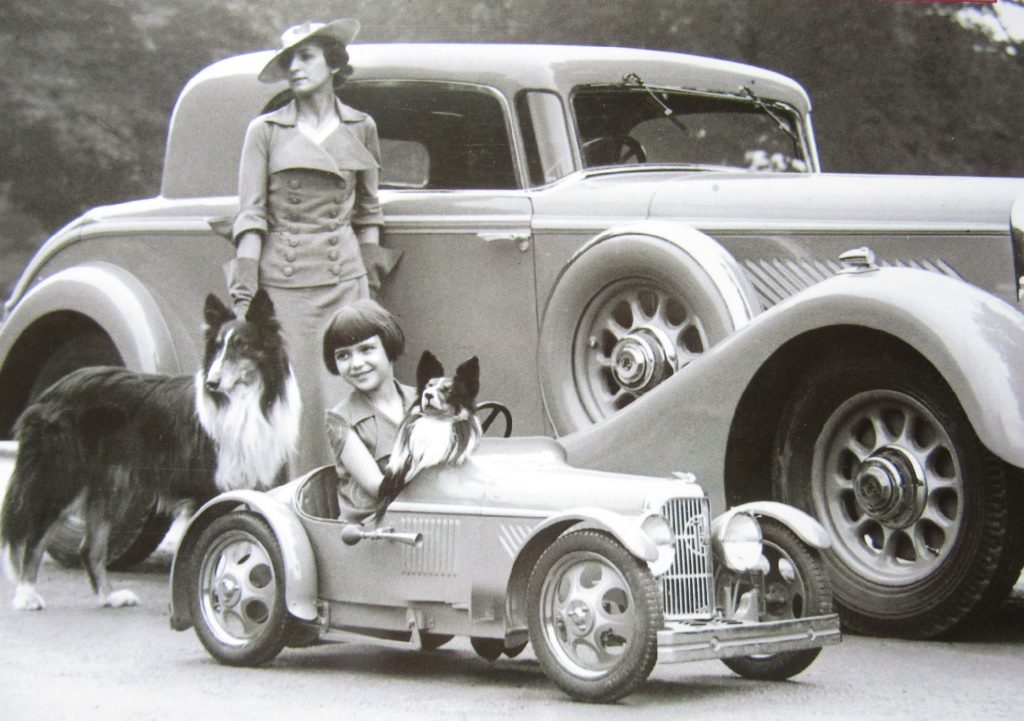 It will be noted that this car is different from that released directly from Eureka. Indeed this one had been modified by the workshops Panhard & amp; Levassor to participate in the various competitions of elegance.
The headlights, the oblique hoods, the bumpers were thus modified.
It is this car that will be offered in 1934 to the young prince of Morocco Assan future king of Morocco under the name of Hassam II