Rallye of the Doyennes september 11,12 et 13 2020
As announced at AG 2020, the Doyennes are organizing a small rally the second week of September. It will take place in the region of Mezenc, a mountainous region of France, located in the Massif Central at the limits of the departments of Ardèche and Haute-Loire.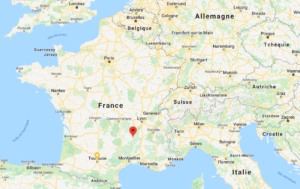 Of course the course will be studied so as not to tire the mechanics. It is open to all owners of pre-war P&L, but also other brands.
We will be staying at the Estables holiday village in the small village of the same name.
Accommodation will be in a comfort room (double) with bathroom. towels, sheets and blankets provided. The price would be 120 € per day and per person or 240 € for the all-inclusive weeck-end. Of course, this rate can vary depending on the number of participants and the planned adjustments.
A route will be proposed for this weekend in the heart of the central massif, of which Puy en Velay will of course be an unmissable stage with its monumental cathedral and the no less graceful statue of Notre Dame du Puy (Virgin Mary) which culminates at 755 m at above the city.
Other visits are planned like the visit of "l'Ecole du Vent" and its small museum, Mont Gerbier de Jonc where the Loire takes its source and other natural sites to discover …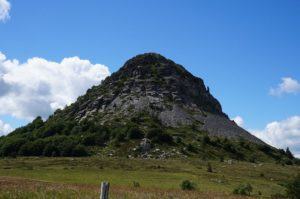 Le mont Gerbier de Jonc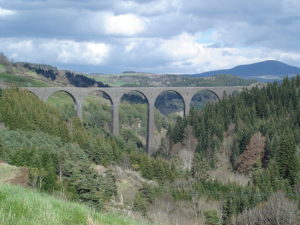 Le viaduc de la Recoumène
Twenty vehicles would be ideal to benefit from preferential rates, so do not hesitate to join us in September for a refreshing ride!
Those who are interested are asked to contact Gérard Nayme
06 30 99 59 98
gerard.nayme@sfr.fr