---
---
RETROMOBILE 2018 avec les Doyennes…
Many candles were blown for this 43 th Retromobile! 120 Years for Renault – 70 for Honda, Porsche, 2 CV and 203 – 50 years for the Mehari and the 504 …
105 000 visitors this year (against 118 000 last year) down, probably due to the snowy episode and weather conditions in Paris this year. Perhaps also because of the price of the ticket which went from 18 to 20 € …
The Doyennes had a booth at the bottom of the pavilion 3 … It really had to want to come here to discover our booth, but the presence of a ham restaurant on the alley just last us, finally helped to drain a crowd compact all around the stand …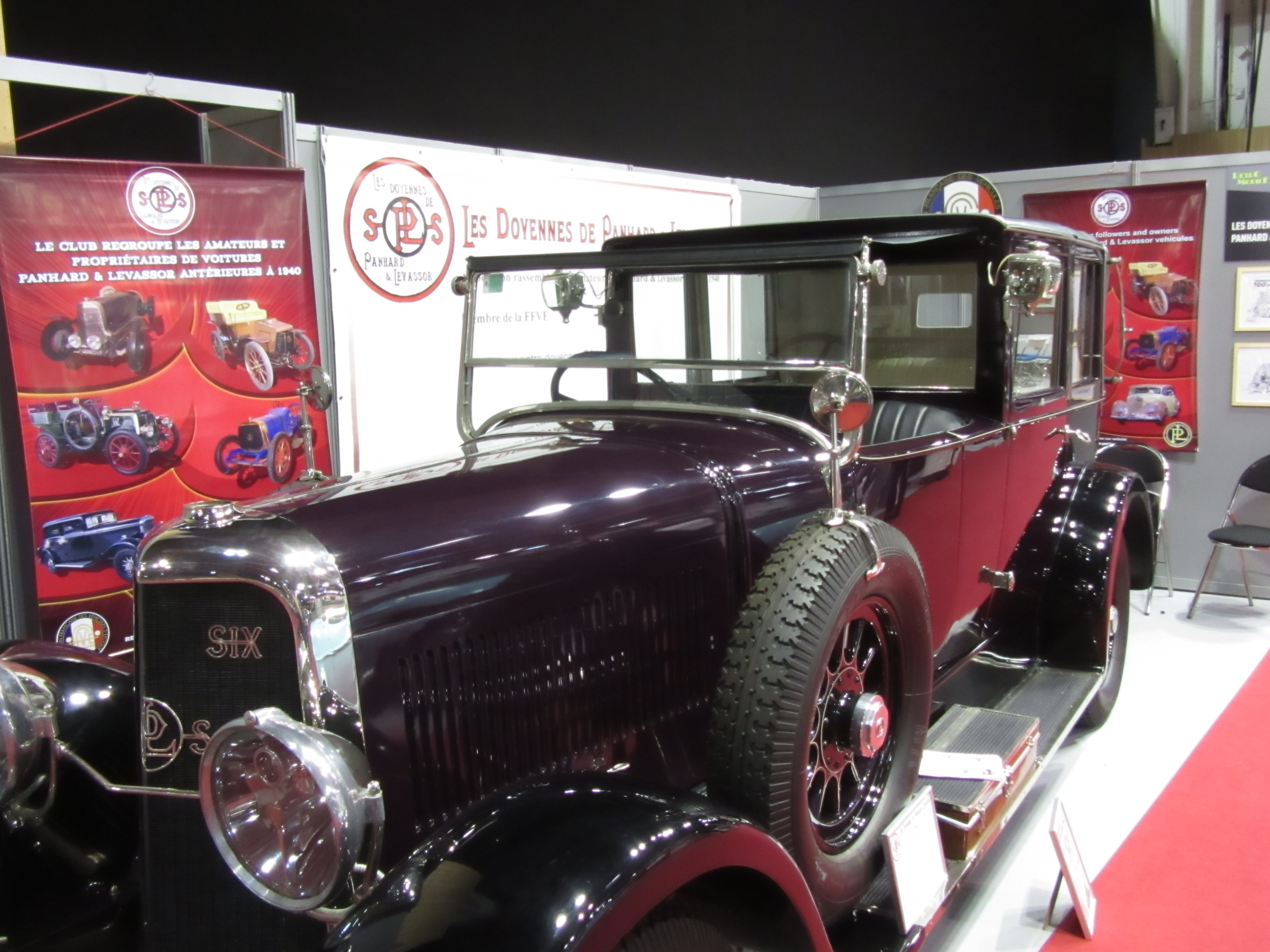 Jean-Michel Rongione our friendly member had done us the honor to lend us his beautiful X 57 of 1928, he is already thanked!
We can see in the photos the interest of the public for our stand and it did not take too much to answer the questions of the public, meet the members of passages (we had the pleasure of chatting with American, Spanish or Italian members !) and … monitor the various items exposed or the mascot of the radiator …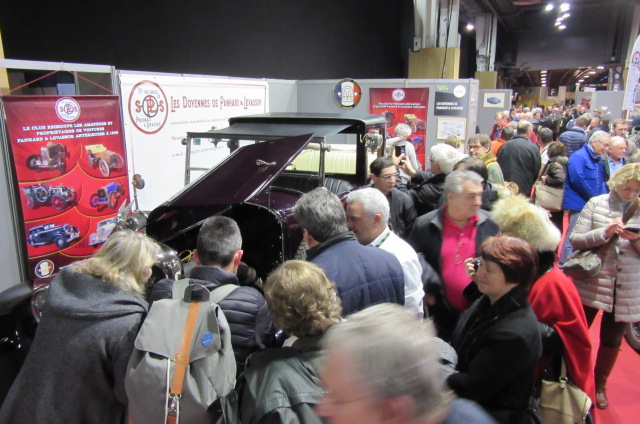 Notre stand jouxtait celui du Dynamic Club P& L qui présentait une bien rare Dynavia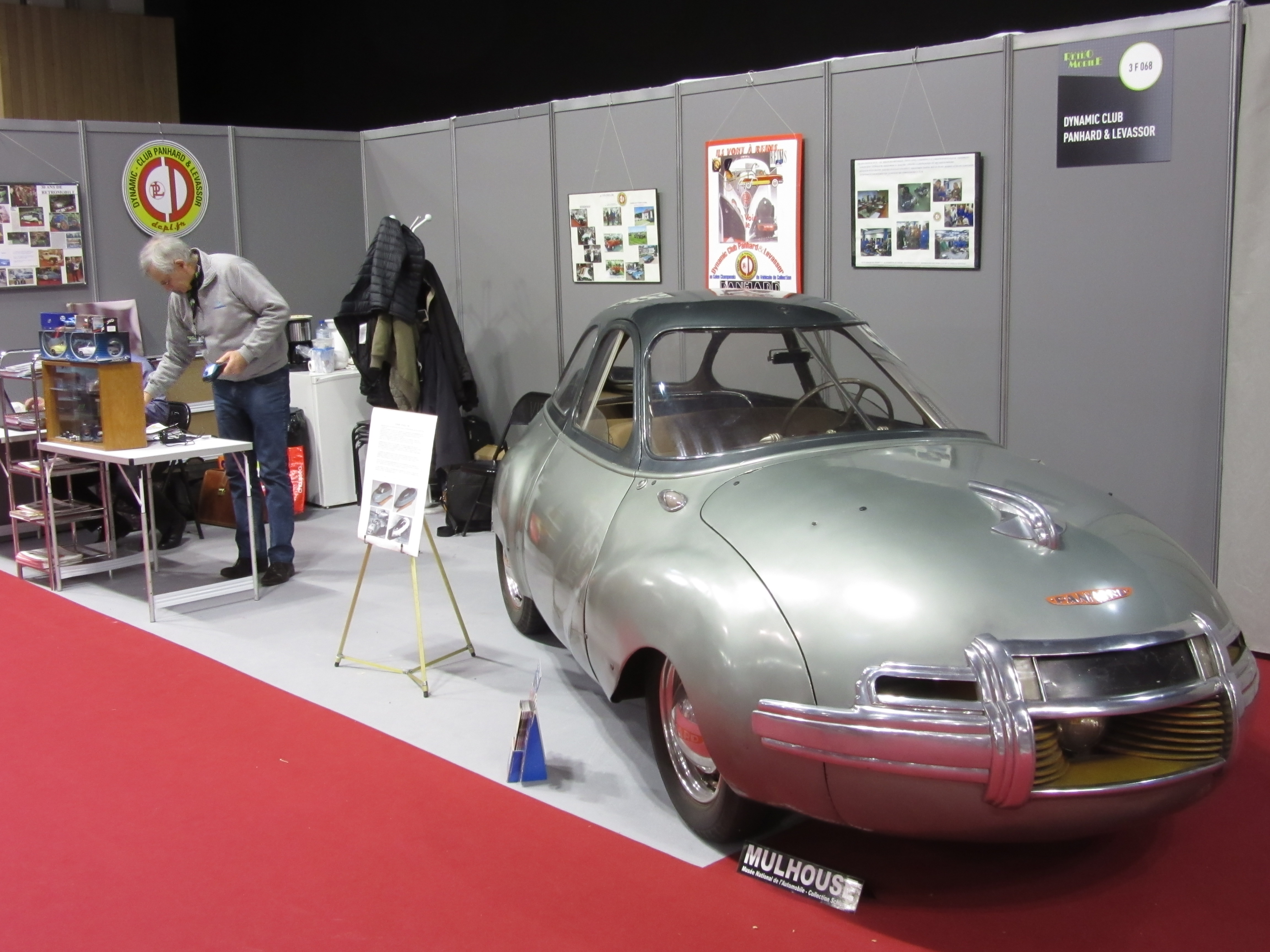 Vidéo of the exhibition
The Mulhouse Automobile Museum presented the P & L archives of 1934. During the inter-war period, Paul Panhard wanted to give the brand a sportier image. It is natural that he decides to turn to the records. At this time, monsters of 8 liters and more are in vogue.
Paul Panhard decides to modify a Panhard of 35 CV of 1926 at the initiative of a record hunter: the Englishman Georgs Eyston. They push the engine to 290 hp, deepen the body to make it more aerodynamic and remove the brakes on the front wheels.
February 4, 1934 George Eyston rushes to break the world record of the hour. After 60 minutes it returns in history having traveled 214,064 km.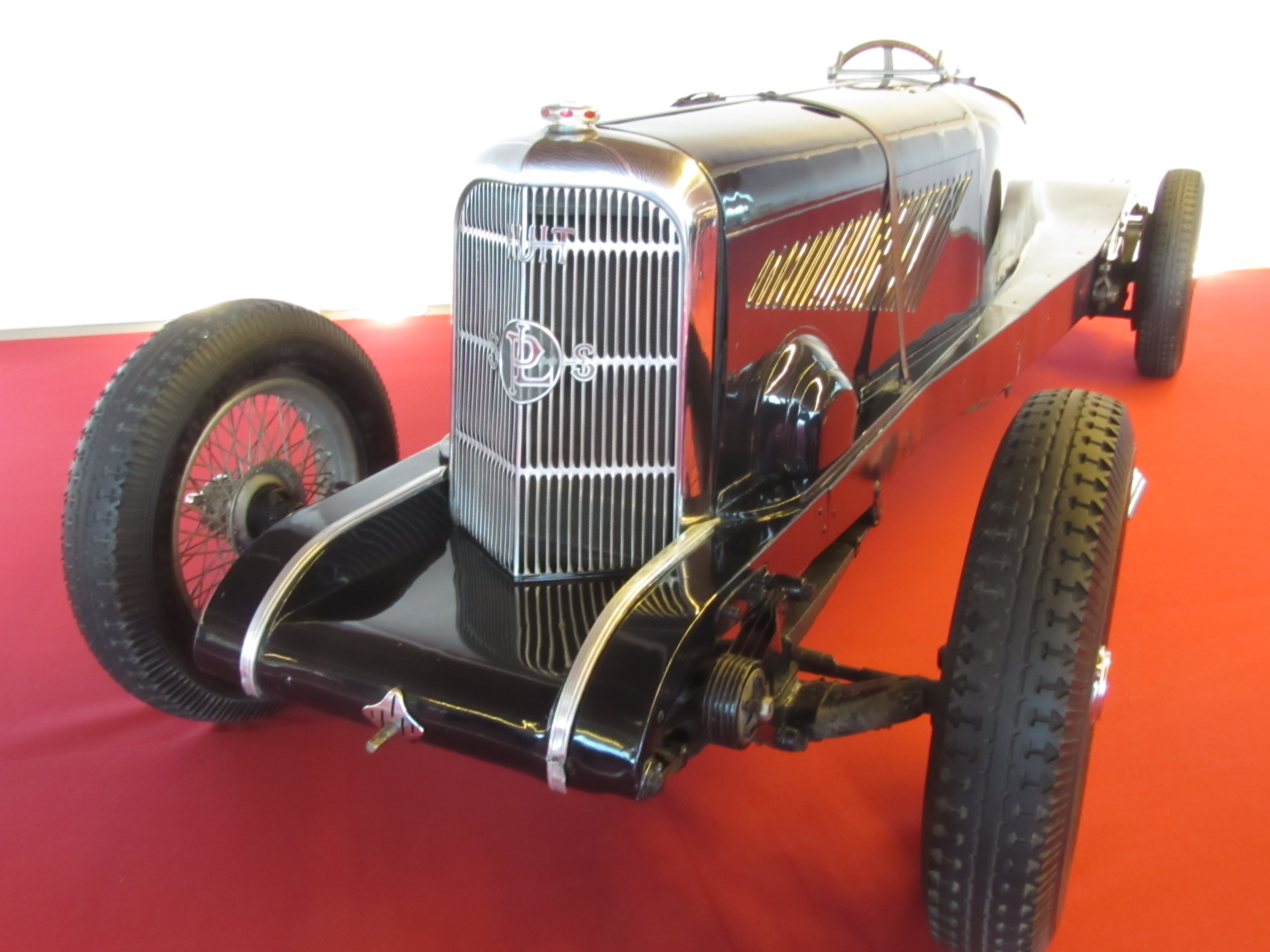 Among the aisles a visit to the artists' village allowed to discover beautiful original works on the theme of the car of course: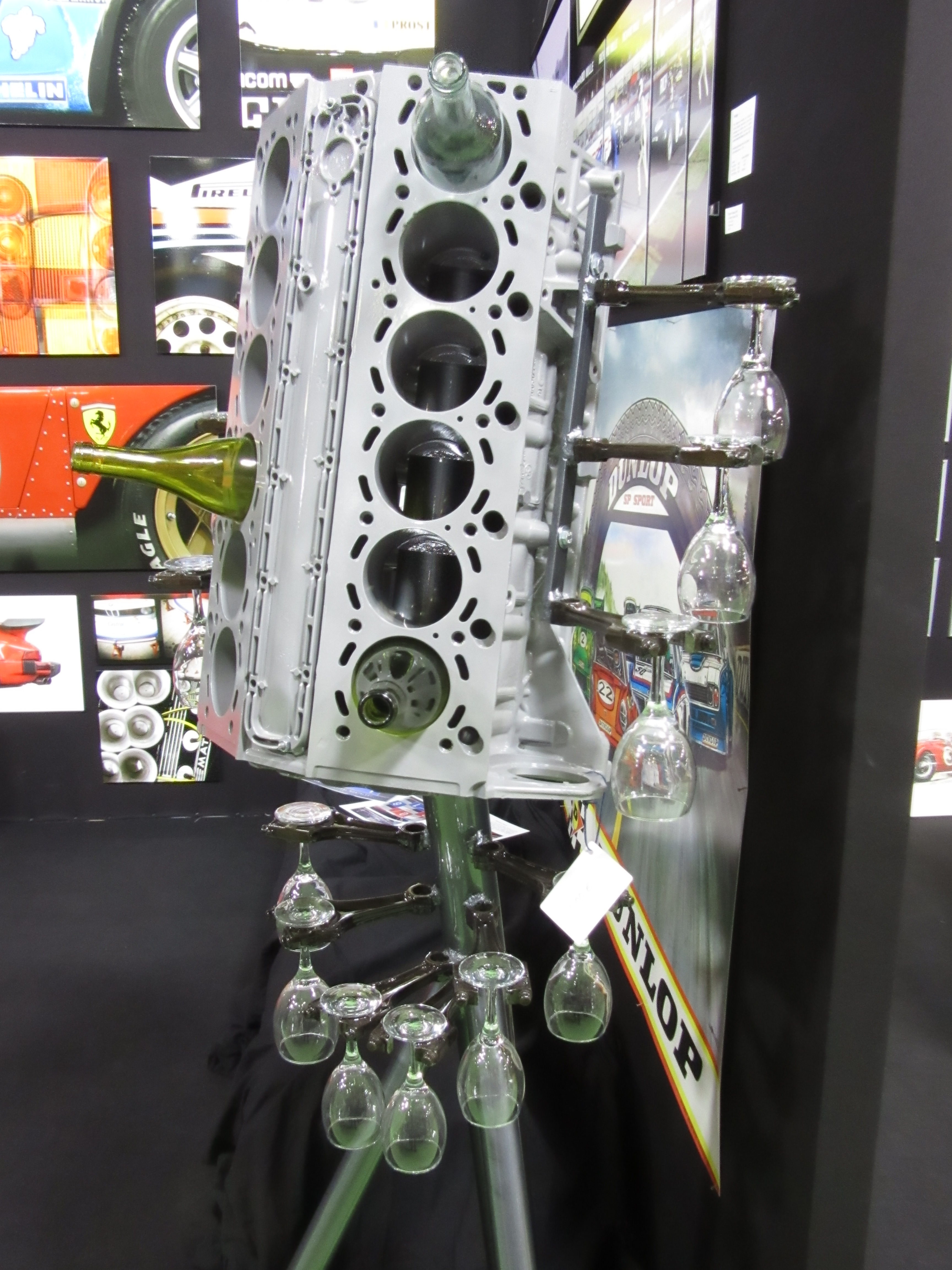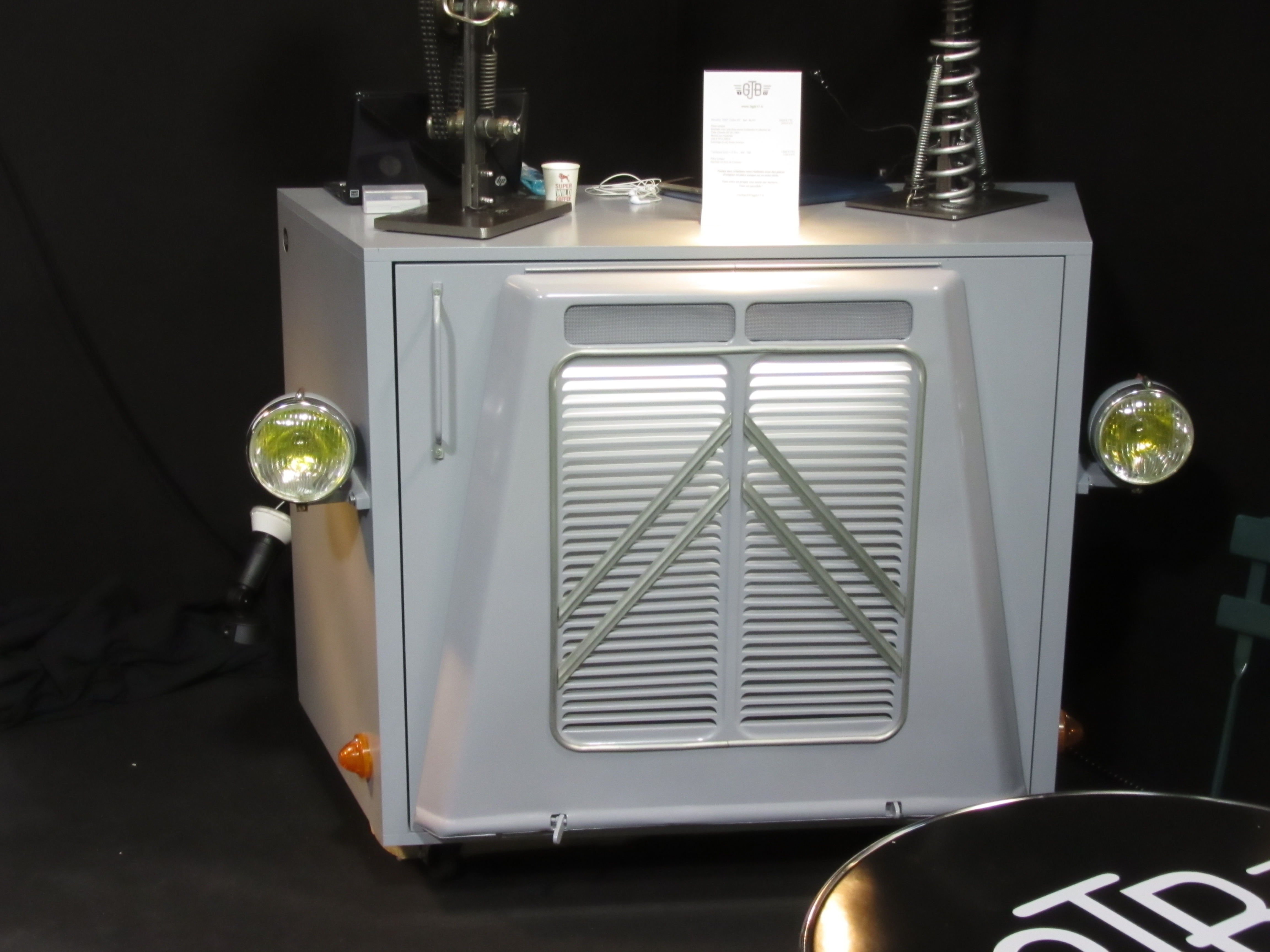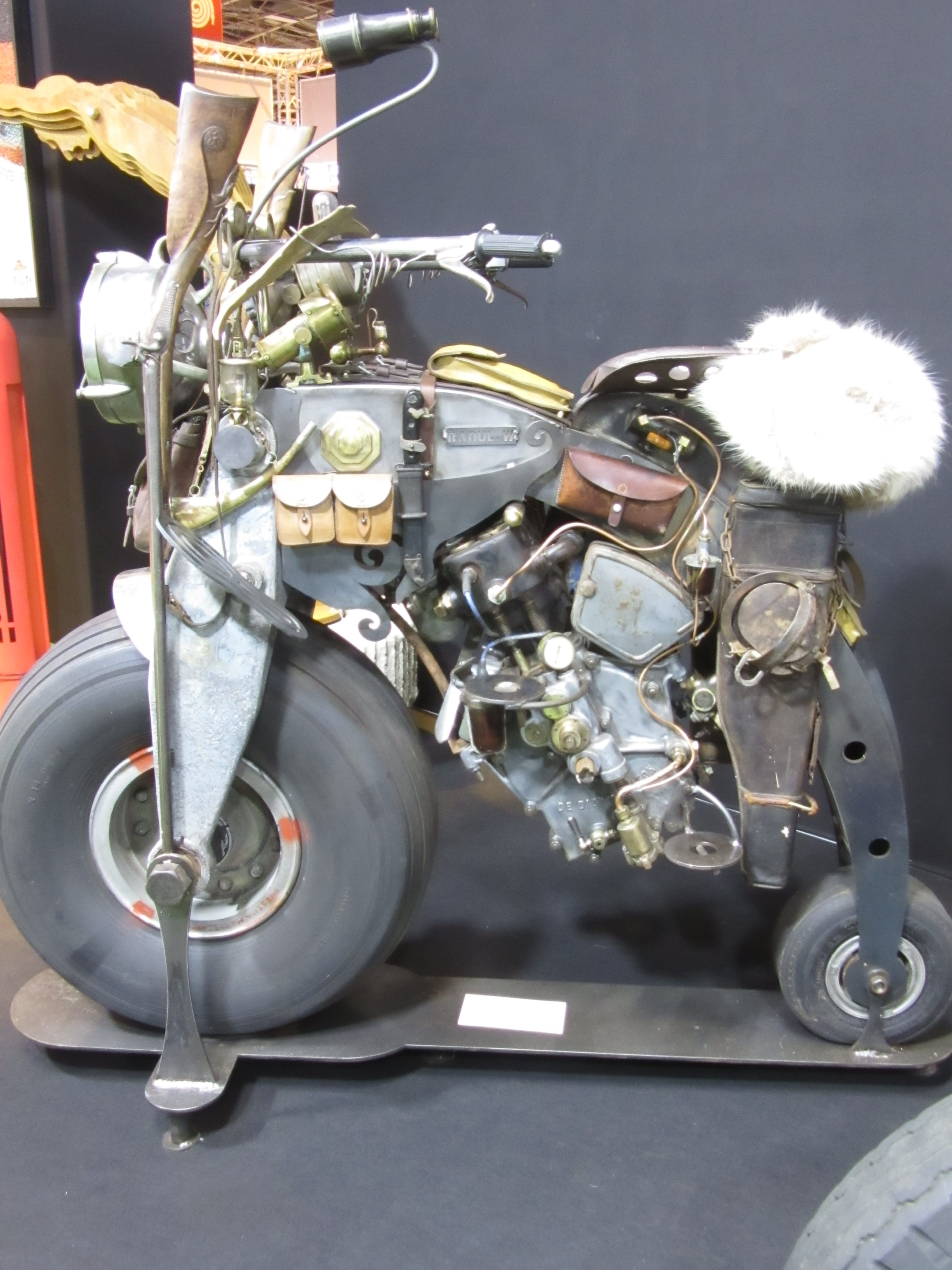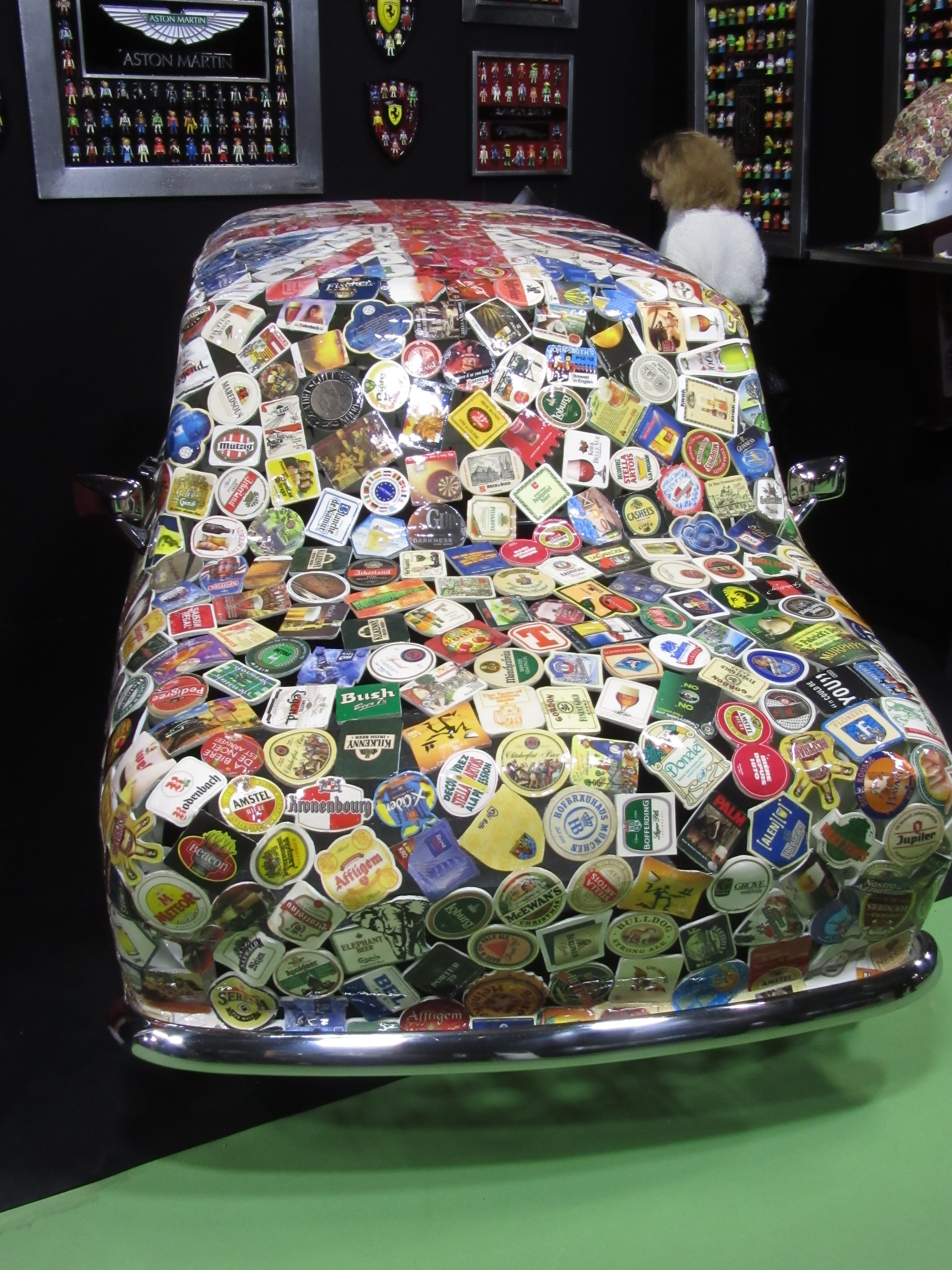 Retromobile are hundreds of booths where sellers of spare parts and books are also present …
So thank you to everyone who helped with the logistics so that we could hold the stand for a week, which is never obvious …
The 2018 edition has been for our club rich in encounters and emotion, we now give you an appointment on the roads of Anjou for the next Rally Club Brand we will organize next September …
---
---
RALLY DES CLUBS DE MARQUE 2017
Travel Notes, by Daniel Marachin.
The Lorraine-Dietrich Club and its dynamic President Philippe Leroux
took the Brand Club Rally in … Lorraine, what a surprise!
Another nice surprise, the ten cars of the organizing club on the road,
including a 1908 race car that went beyond everyone and everywhere!
A beautiful program of discovery of gently rolling landscapes,
and visits to emblematic places: mirabelle museum,
craftsmen town of Remiremont "in almost original condition",
museum of the images of Epinal, castle of Lunéville, …
All the brands of the association were represented, except … the Deans!
due to lack of space at the hotel. Fortunately, I was able to represent
the club as a member, and participating with a Facel – Simca sport coupe from 1951!
(at the request of Arnaud, who had written a beautiful word of presentation of the Rally 2018)
Beautiful Bugatti, Facel, Hispano, Salmson and Talbot whose Clubs are always well represented at the Brand Rallies, with Hotchkiss "guests" and the 15CV Family Traction of the Céréde Family (see photos)
The organizers, the couple Philippe and Christine, assisted by the faithful Patrick Saffier of Bard,
were warmly applauded and congratulated … on Mirabelle, before the passage
relay at the club des Doyennes for 2018 in the region of Saumur.
---
EPOQU'AUTO Lyon, les Doyennes were there !
The Epoqu'auto Lyon trade fair has just ended and the time has come.
With more than 70,000 visitors in three days and attendance increasing by 20%, this show has become a must and the second largest in France.
There will be an increase in fans for "youngtimers" (cars from the 70s-80s) Youngtimers are future collectors and must now have their place in the world of the collection, despite the nostalgia of the old car …
The Rhône-Alpes team, led by the devoted Gérard Nayme, had been working for several days to set up the stand.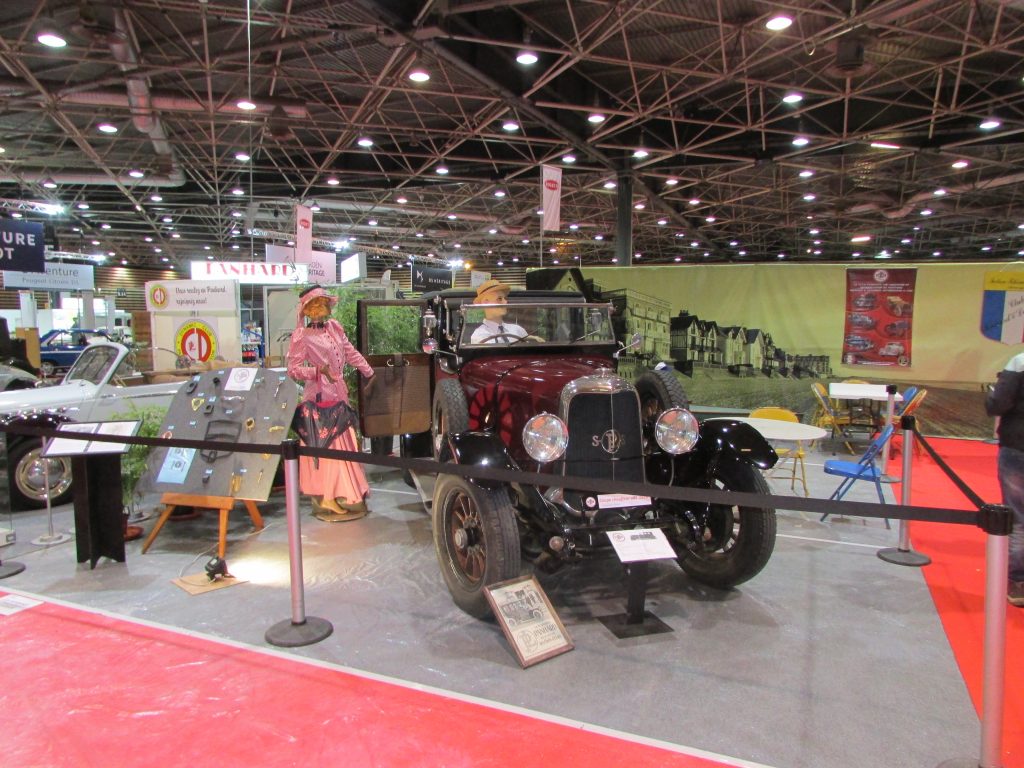 Our booth was shared with the Panhard & amp; levassor France. The theme was the holidays, and the two little Dyna's got their wheels in the sand surrounded by small boats and other beach accessories. the spots in hall 5 did not replace the sun of southern France, but the illusion was very real …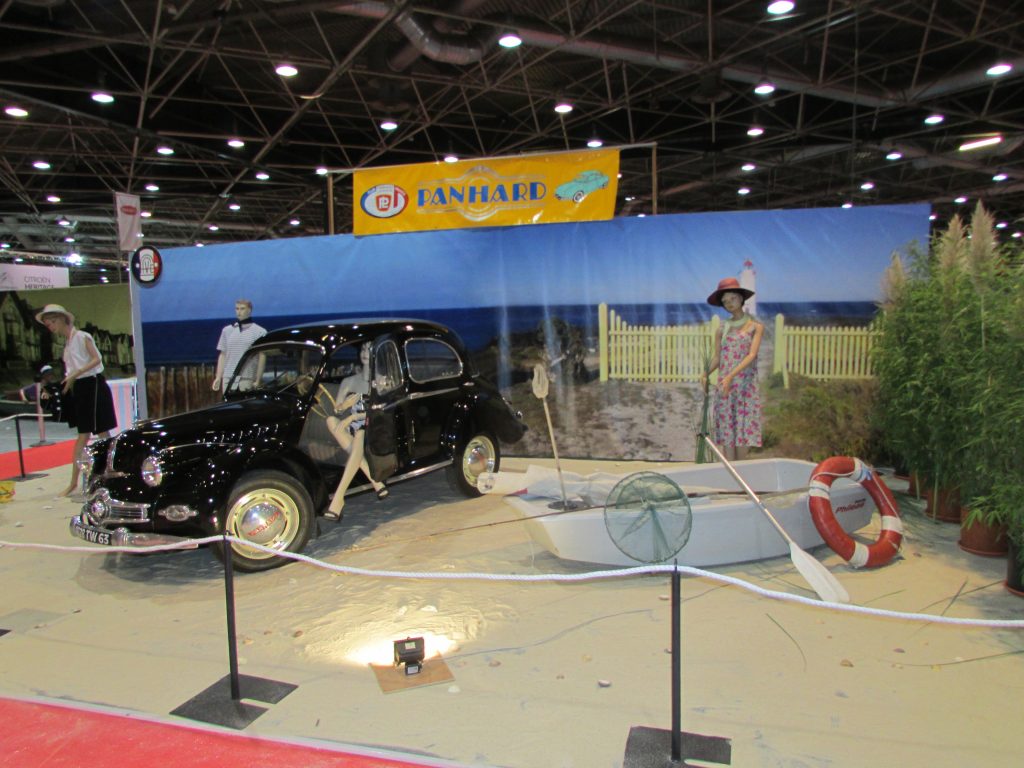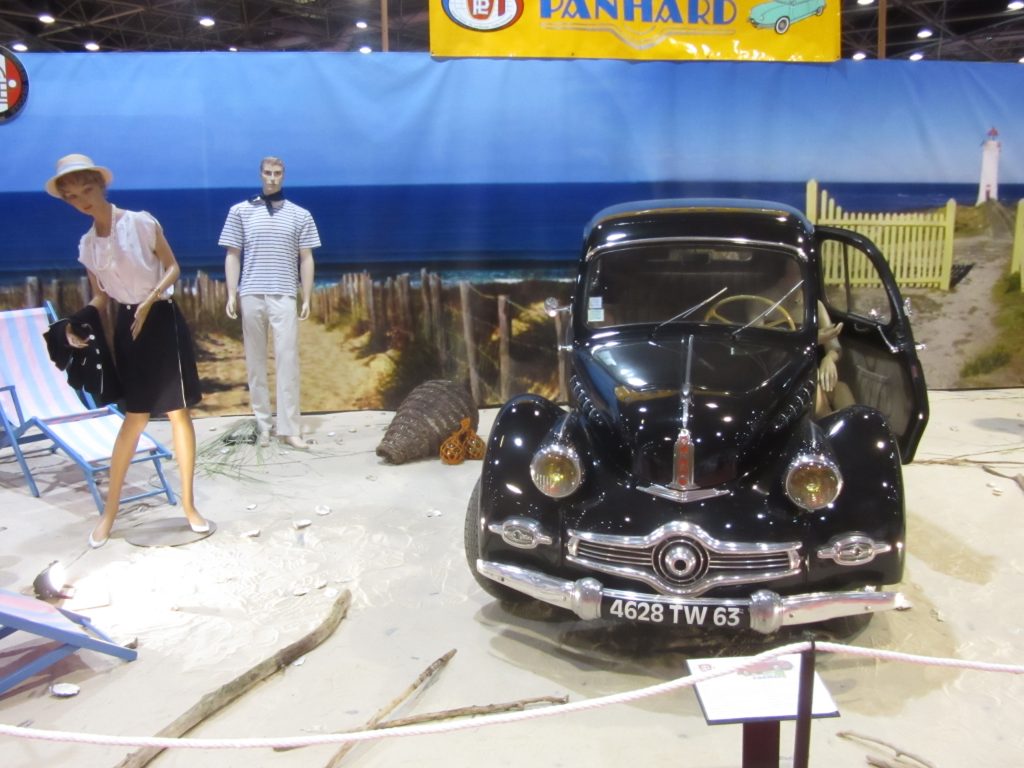 Mr de Saint-Vis, a member of the Doyennes, had kindly loaned his X 45, a chauffeur-driven 1925 chauffeur, which was very successful. It is rare to see such cars in this state. Many people would have liked to hear the 4 cylinders without valve purring …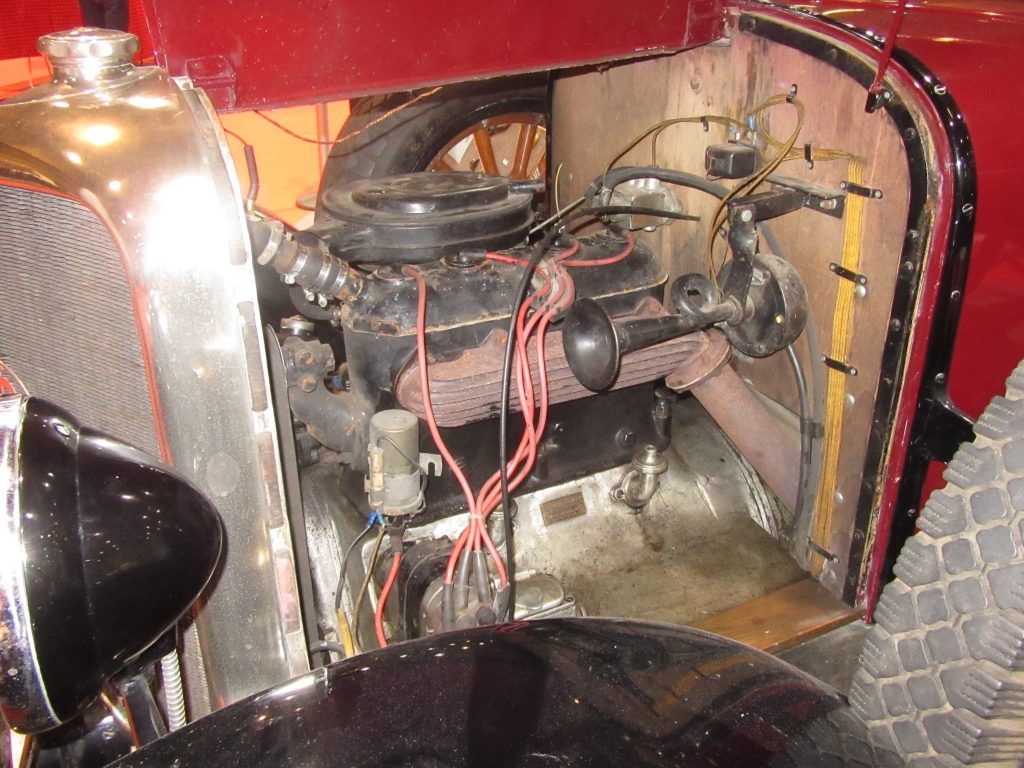 The president Arnaud Blanc had also made the trip as well as Mathieu Cognet in charge of the organization of the exhibitions.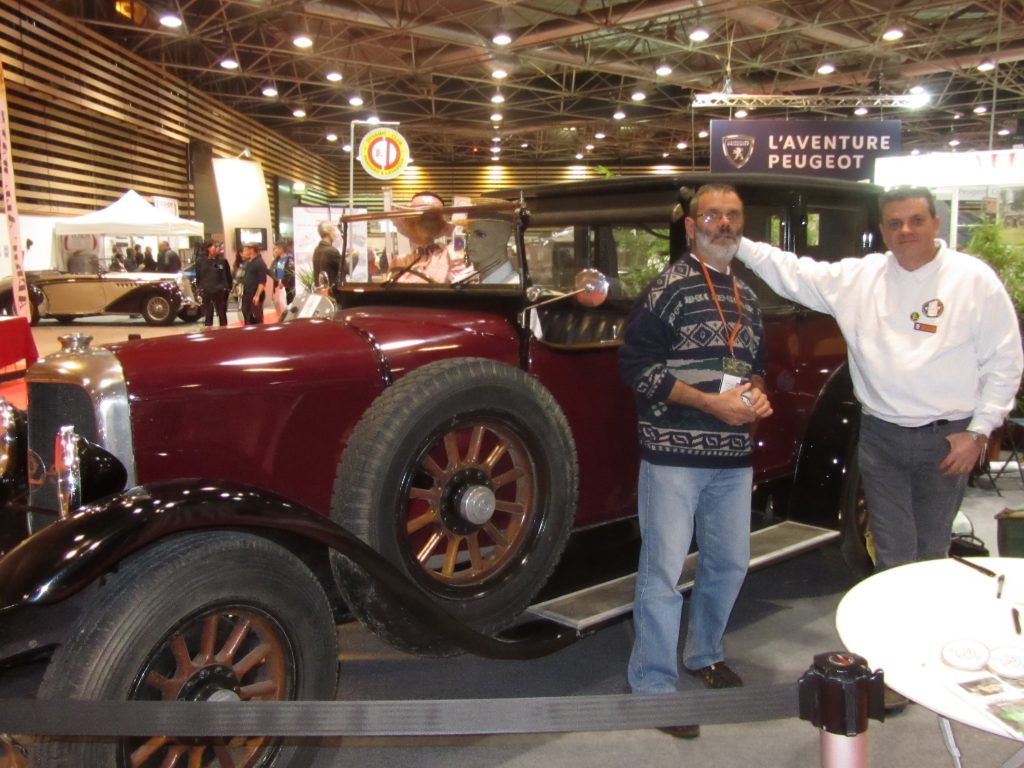 It was an opportunity for the team to meet lovers of valves, to create new links and make two club memberships. The two models who brought a retro touch to the stand also had their small success judging by the number of visitors who literally strafed them for 3 days.
It would take 10 pages to describe everything that was exhibited in the various halls, but the plateau was of quality and the number of sellers of impressive pieces, here are some stand taken at random aisles …
Scooters do you want it here …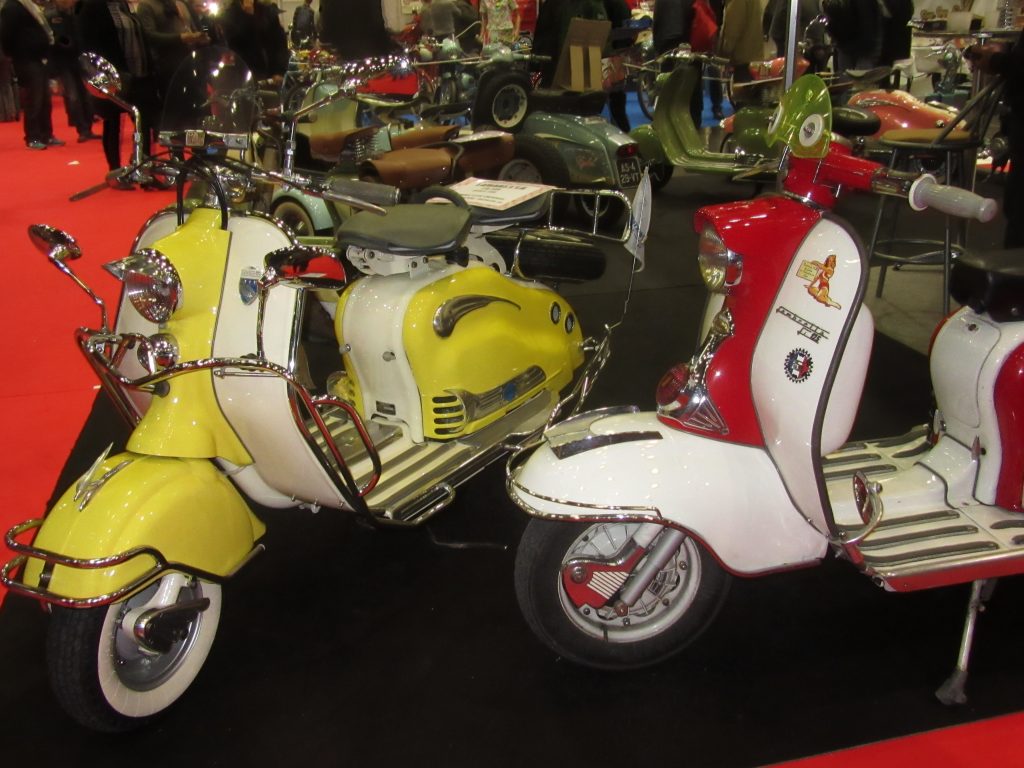 Sellers of parts and accessories were not left out and offered a lot of objects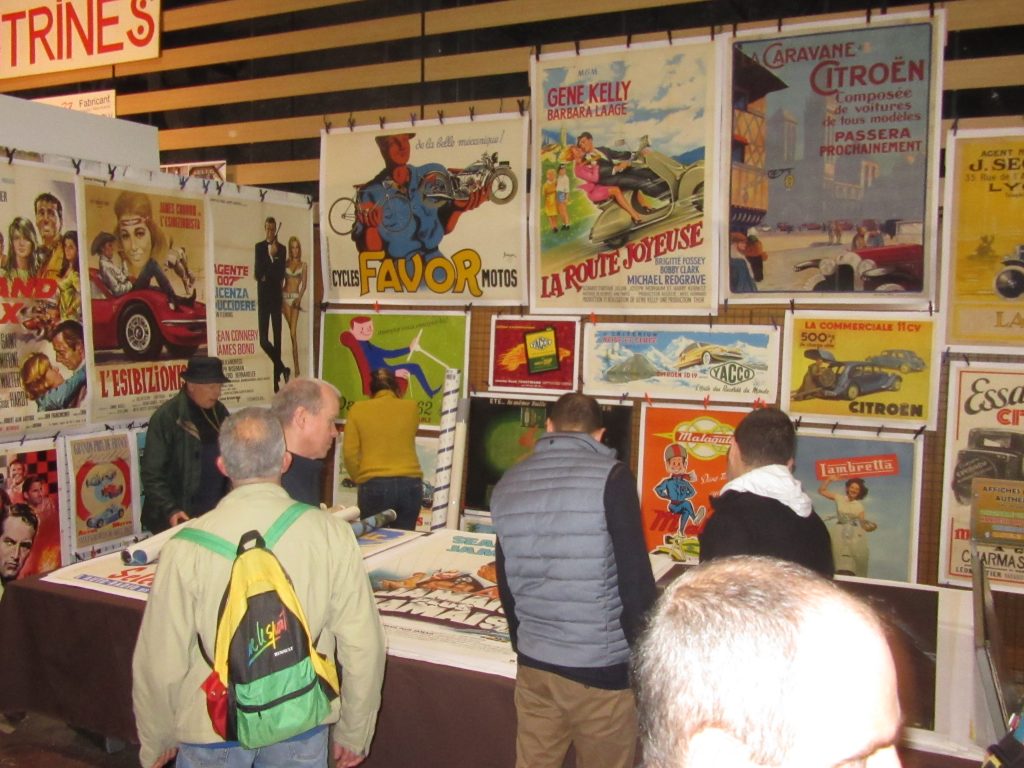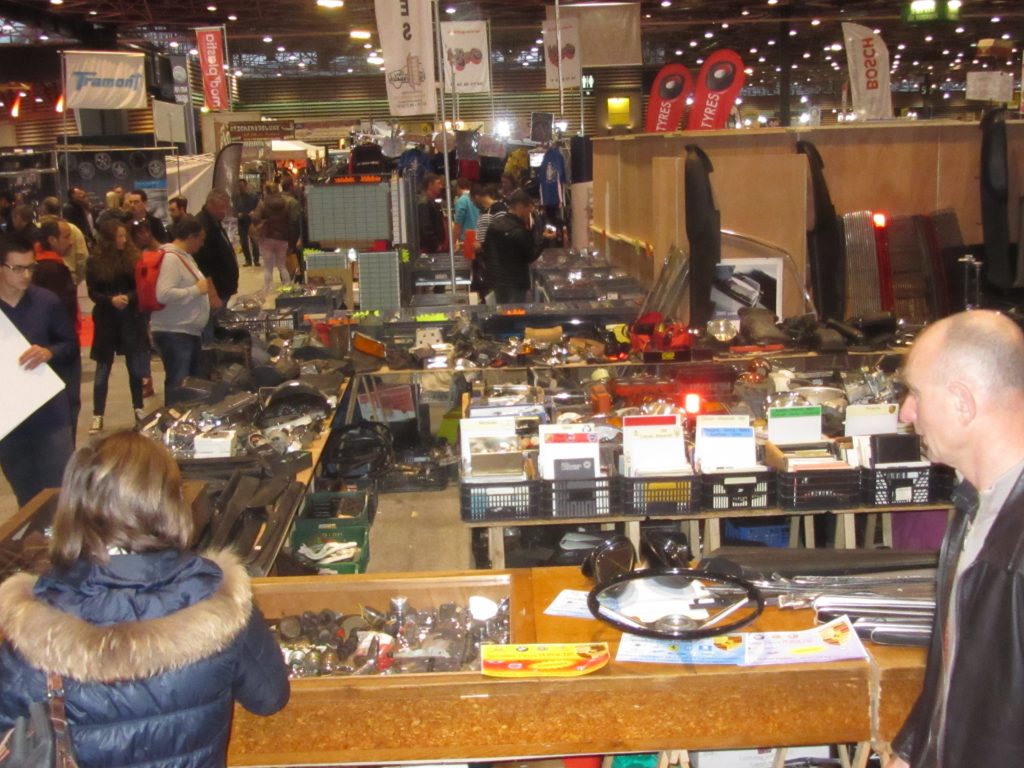 The delage's stand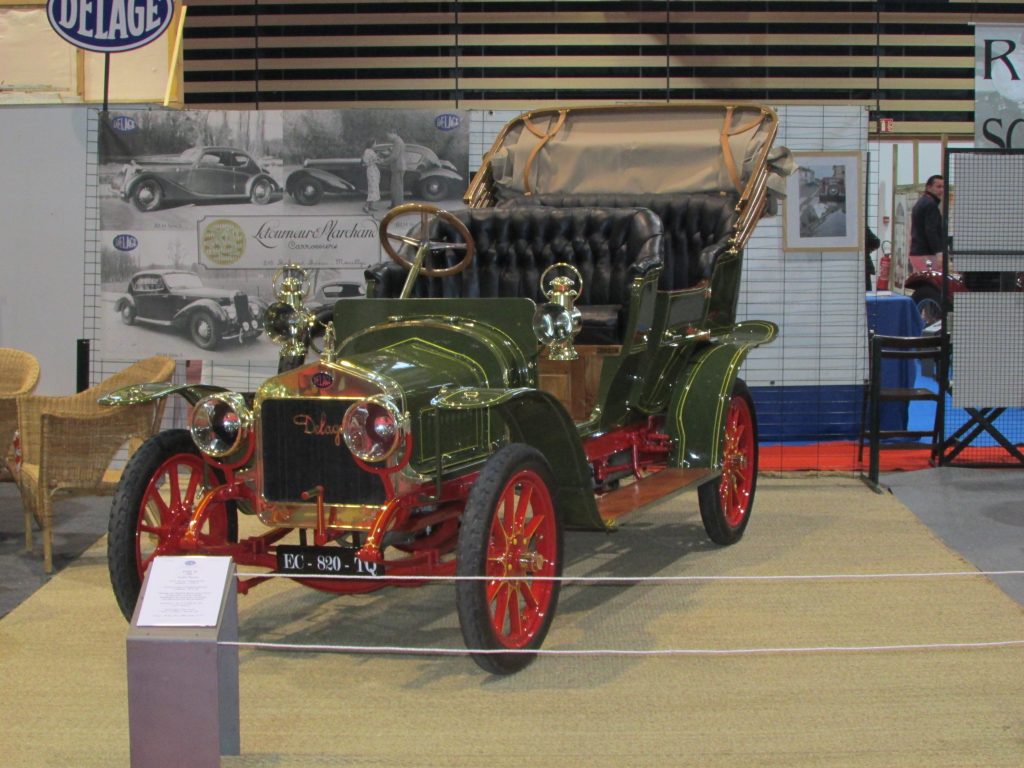 Beautiful as a truck … hotchkiss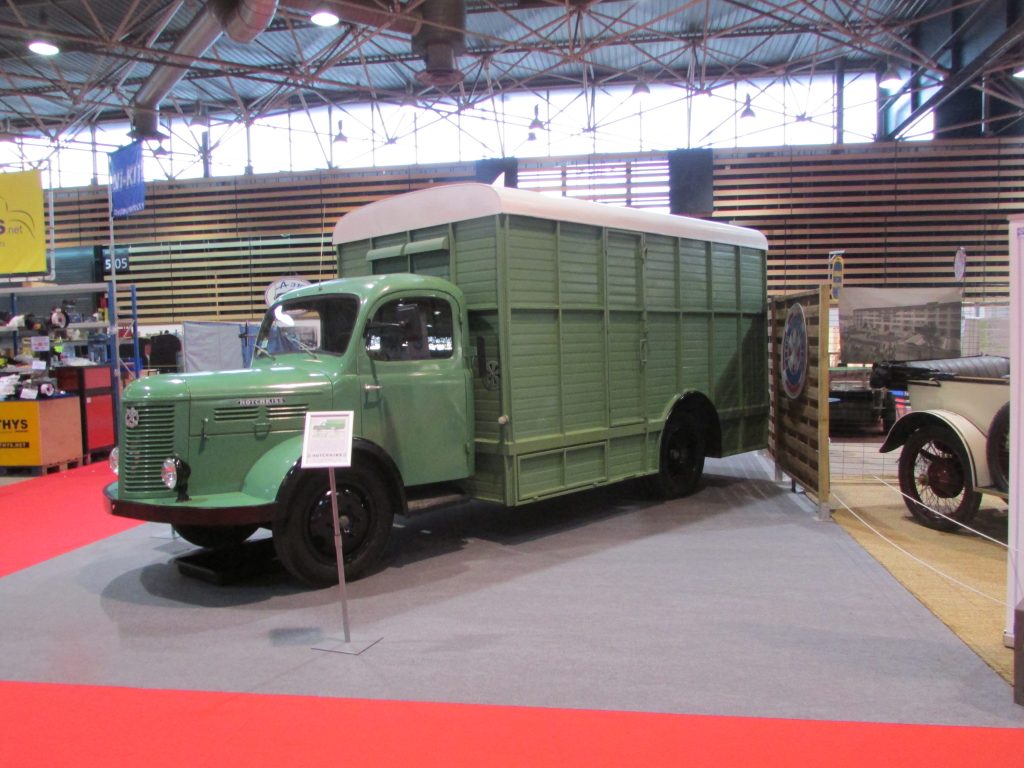 A juvaquatre flaschy!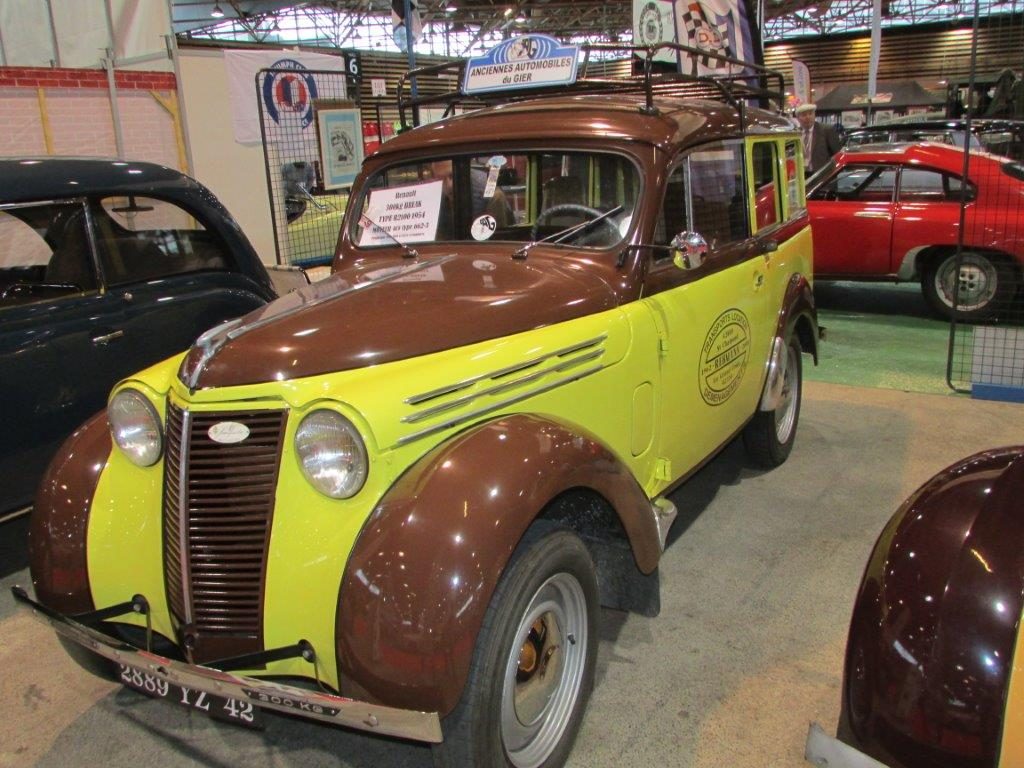 A steam tricycle at the bend of an alley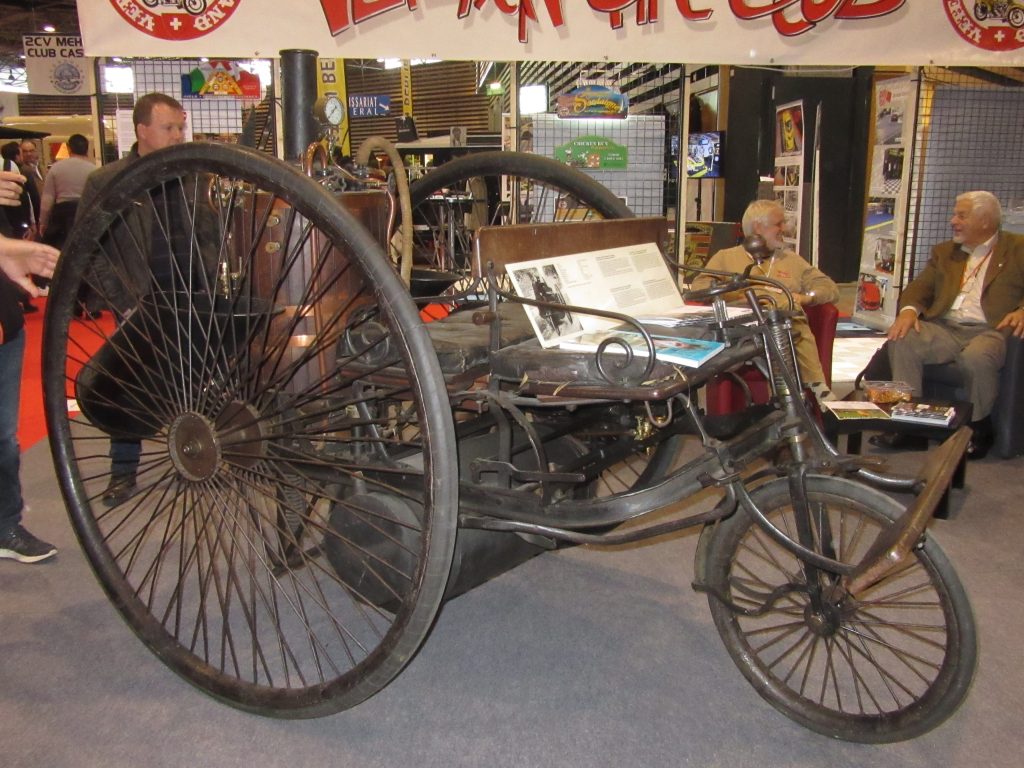 On the Hispano-Suiza stand an imposing 6-cylinder engine that turned every two hours, a real treat!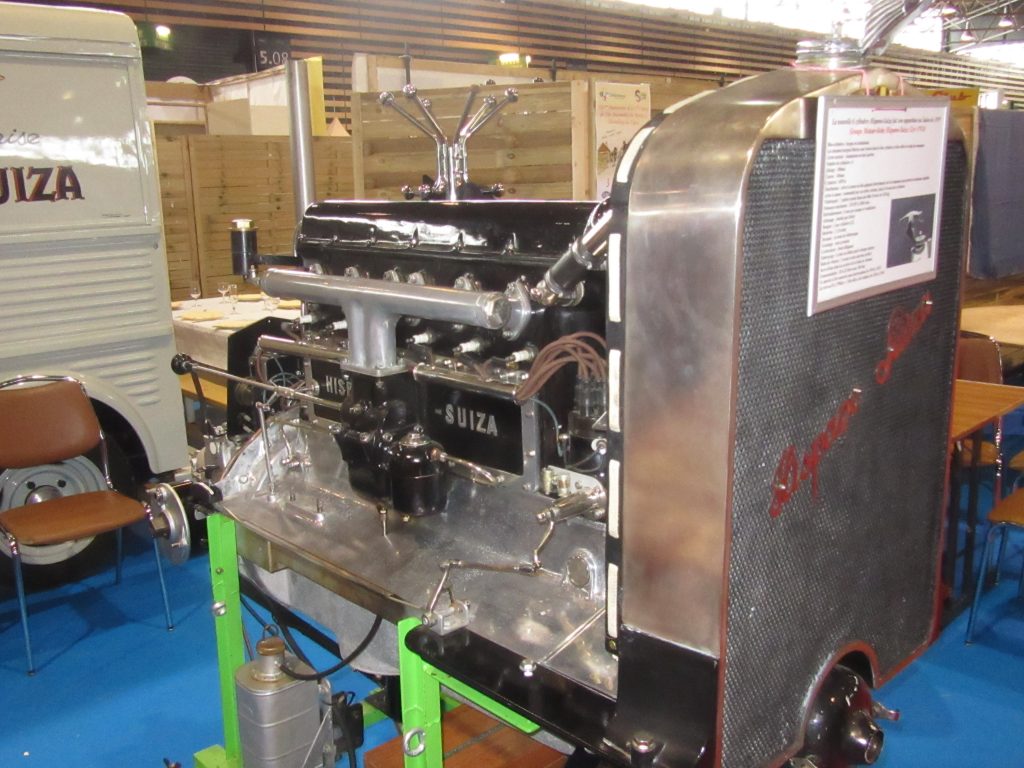 Peugeot 203 Dar'l Mart please …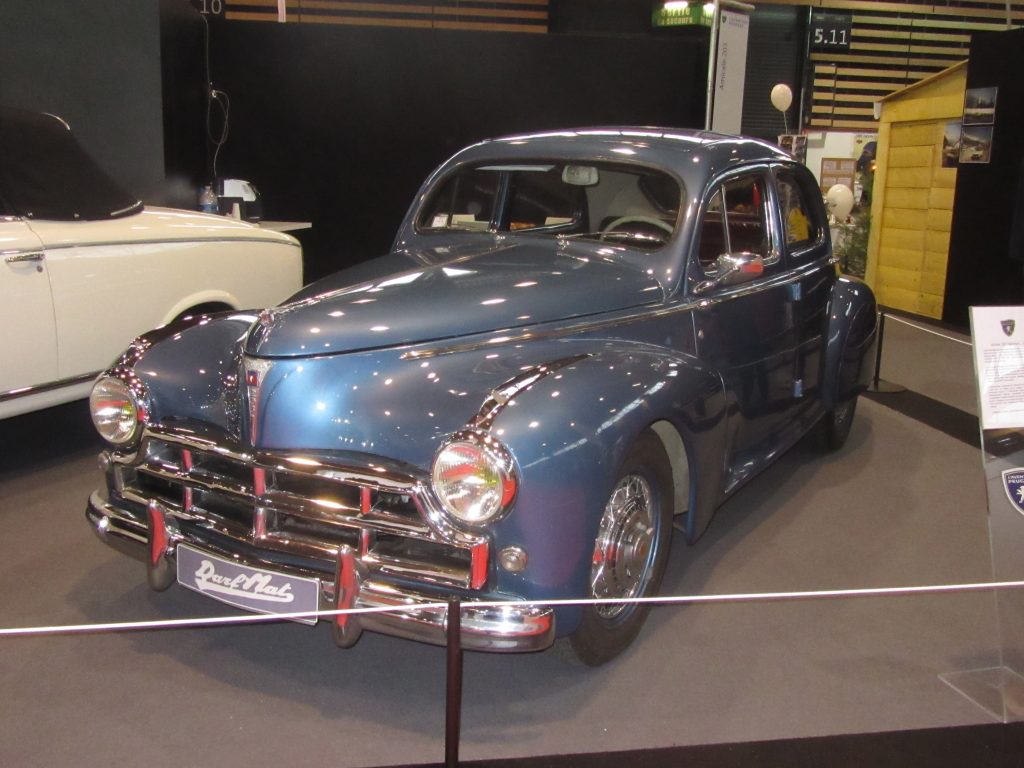 That's Lyon 2017 it's over! Thank you to all the team who did not spare his time to present this stand which was very successful, with a special mention to Gerard Nayme who ensured the logistics with brio and sympathy! A big thank you to Mr De Saint Vis and his son who were kind enough to entrust us with their magnificent chauffeur coupe.
Thank you also for the club Panhard & Levassor France who helped us for logistics, meals etc, a big thank you to them too!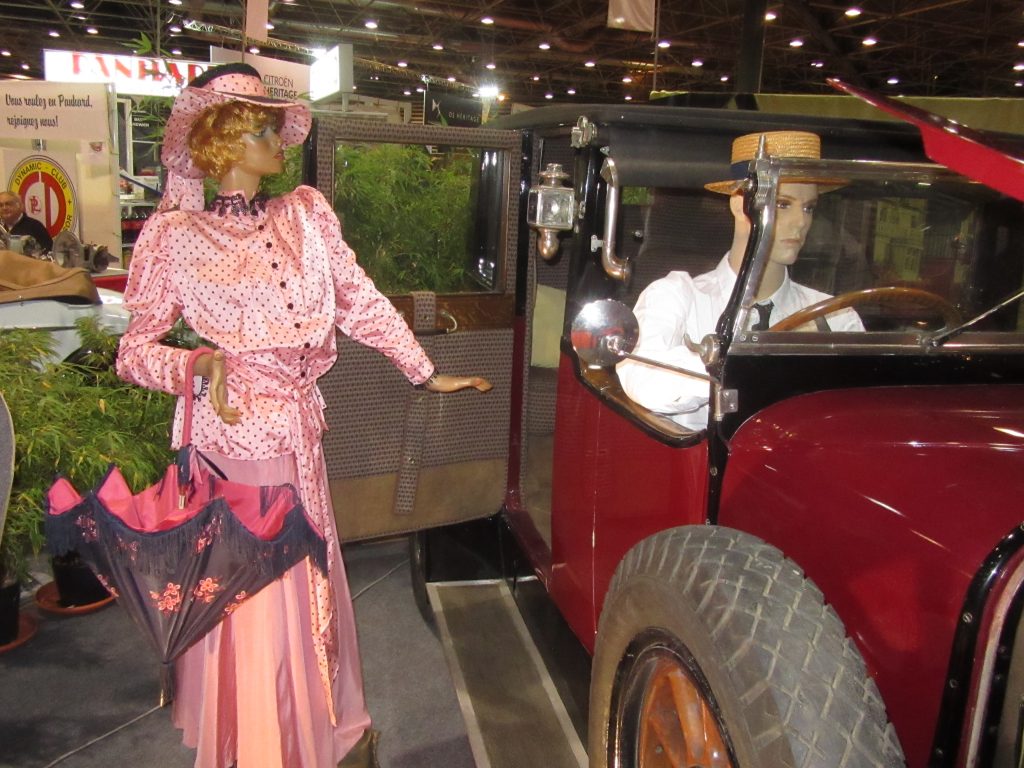 ---
AUTOMEDON – Le Bourget 2017: The Doyennes had stand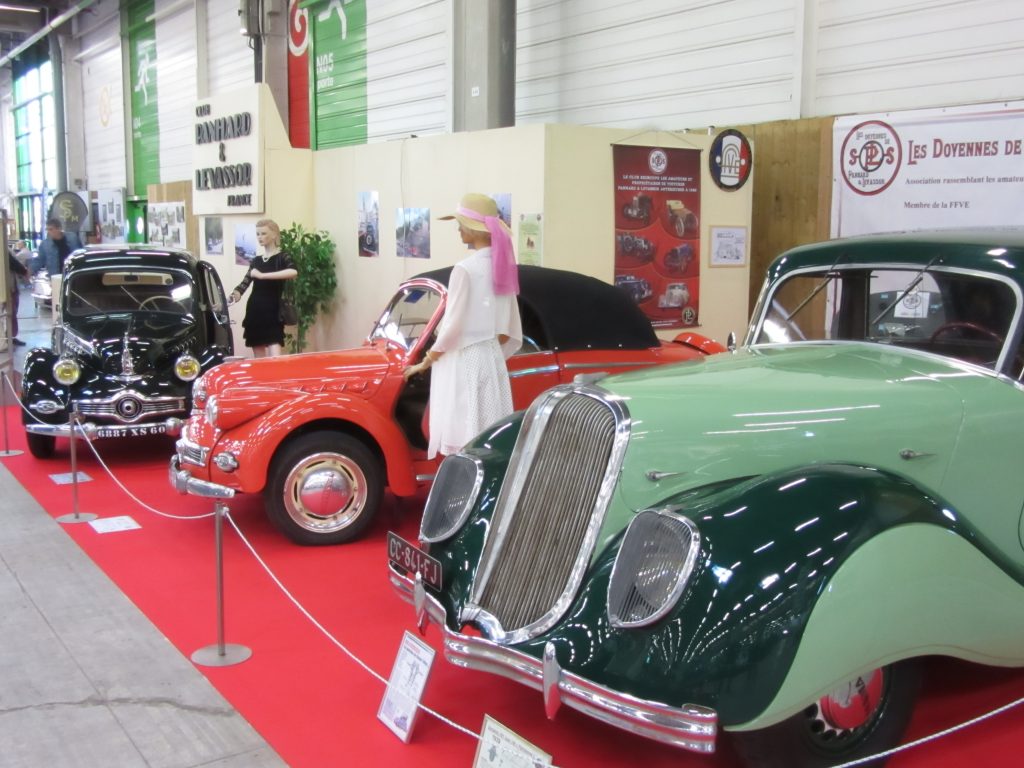 Last October 14 and 15 Panhard's & levassor shared a stand with the CPLF at Automedon. This was an opportunity for the team who had the opportunity to hold the booth to meet and chat with members of the club who had visited us.
Arnaud Blanc, our president, was pleased to lend his magnificent Dynamic of 1939 for the occasion. It attracted many visitors and raised many questions, particularly concerning the operation of the engine without a valve.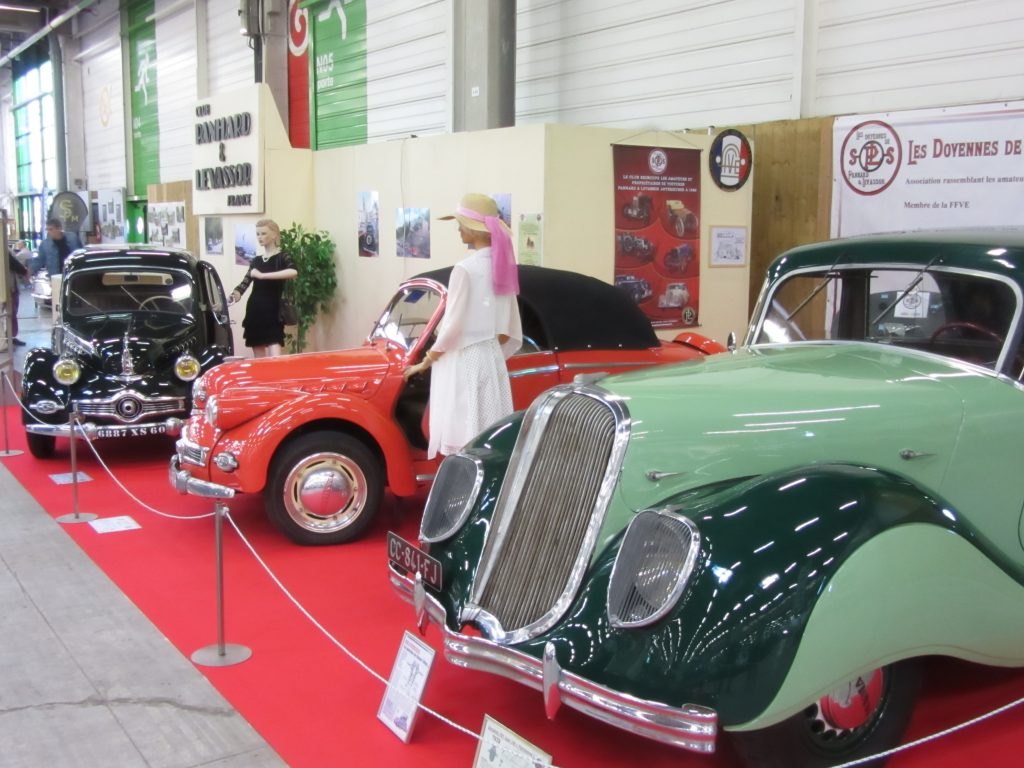 Our friend Michel Rongione, member of the club, for his part, saw his magnificent X 57 exposed next to a Delaunay Belleville and another P & amp; L of 1913 of a light green of most seyant. With French bodywork being honored this year, the Dean brand was well represented!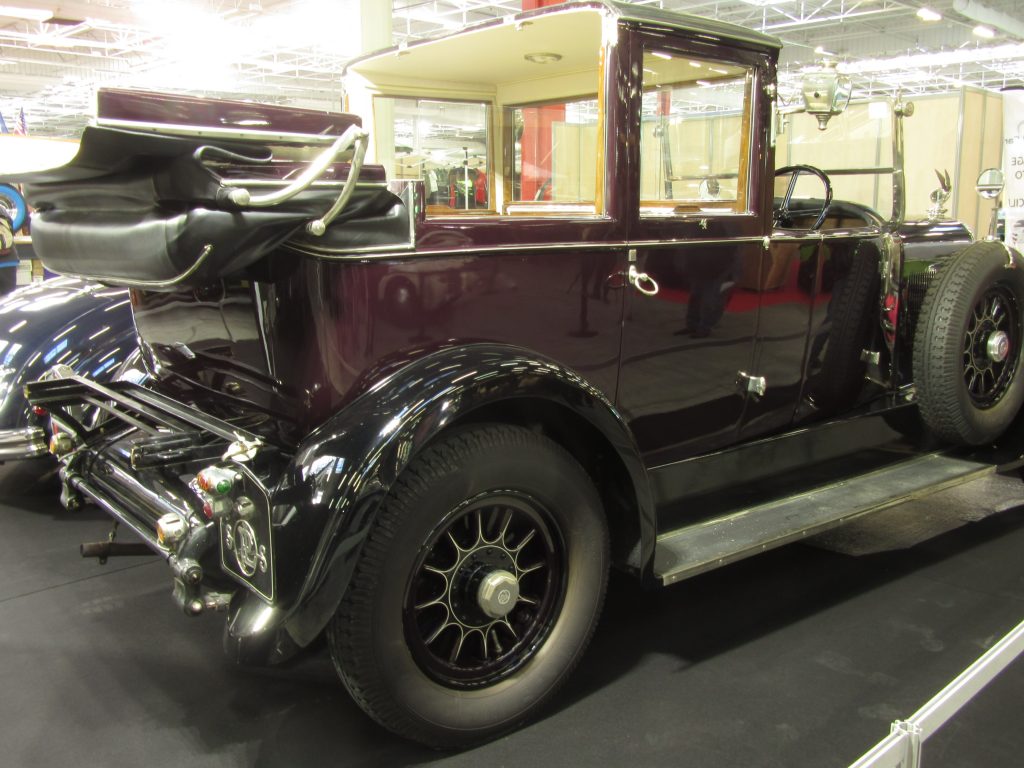 Michel's X 57, converted and seen from the rear: magnificent !

Alongside an ancestor of the same brand, with its fuel cans.
At the turn of the alleys, the magnificent Torpedo Sport 6 DS, type X66 by Alain Coustenoble was also honored in the company of two ancestors loaned by the Mulhouse museum.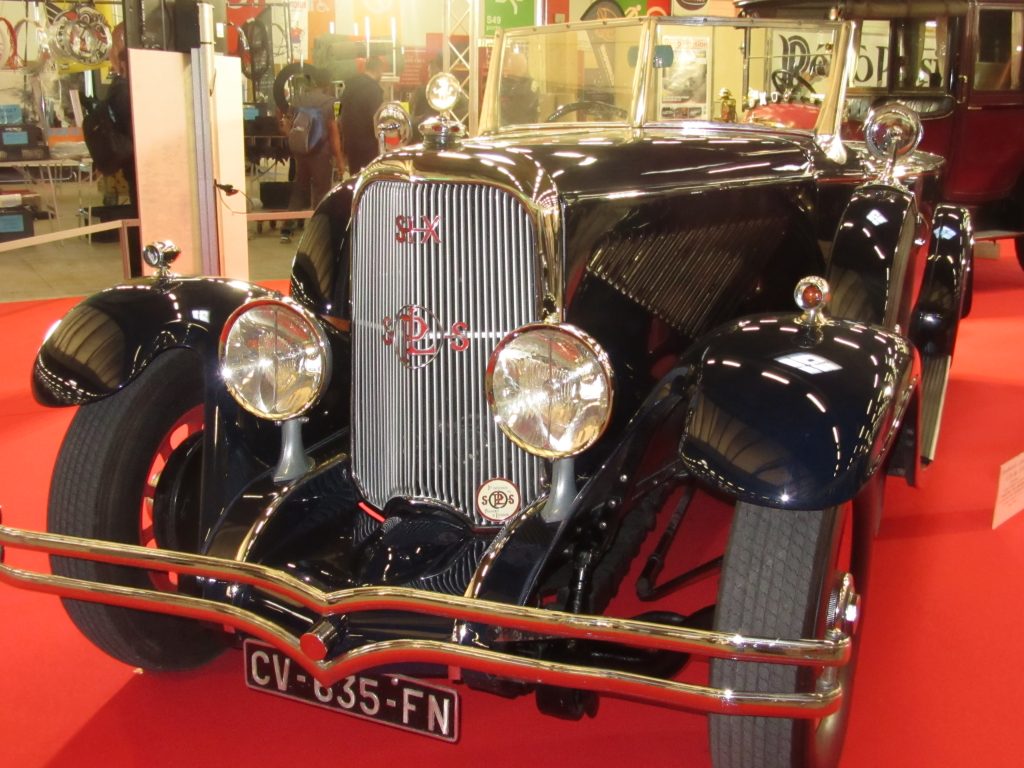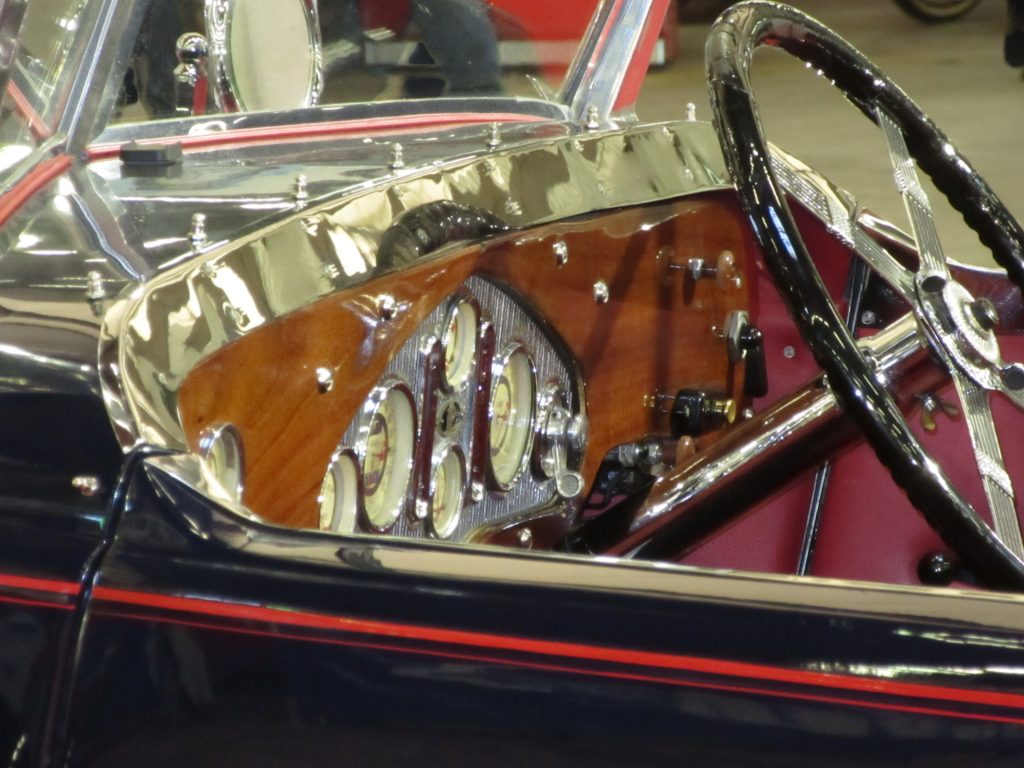 At his side a coupe driver Rothschild of 1911, type X8 loaned by the museum of Mulhouse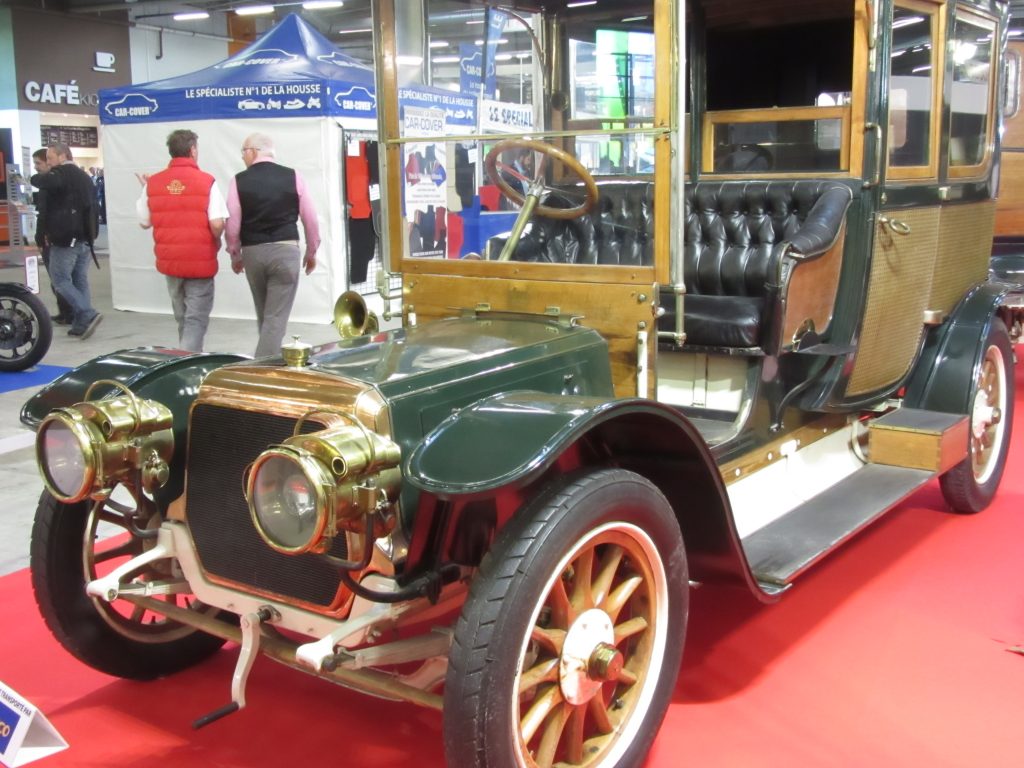 On the same stand the museum in Mulhouse presented a Kellner driver coupe of 1906, with its large 4-cylinder engine of 5319 cm3 which propelled this car at 80 km / h!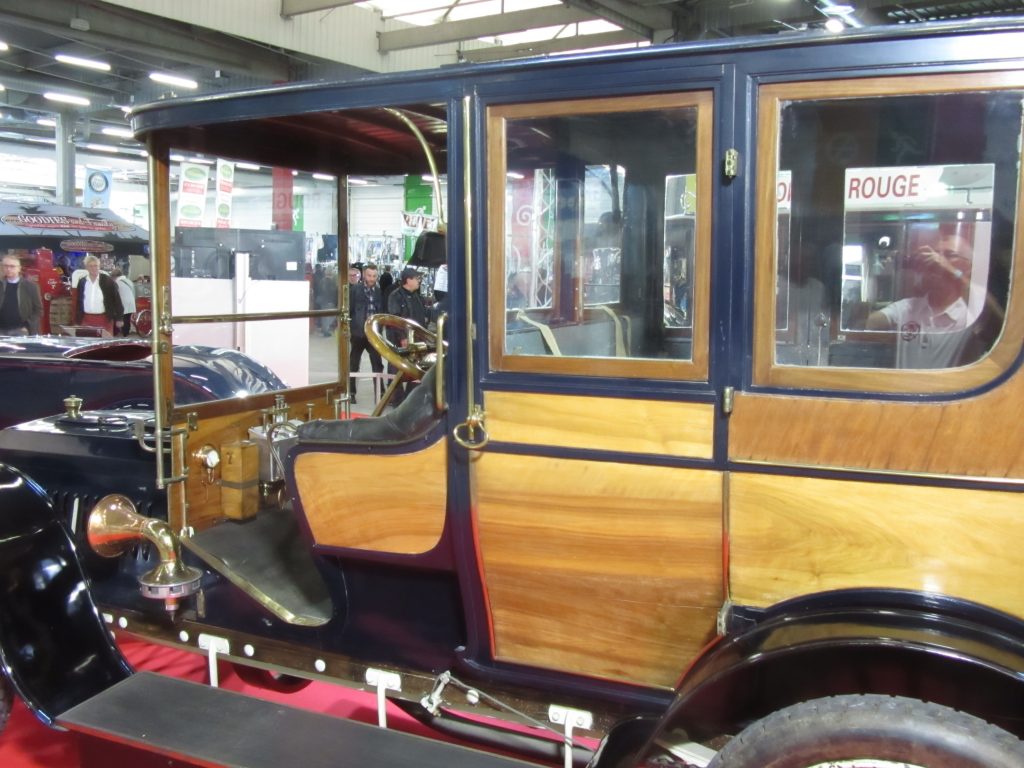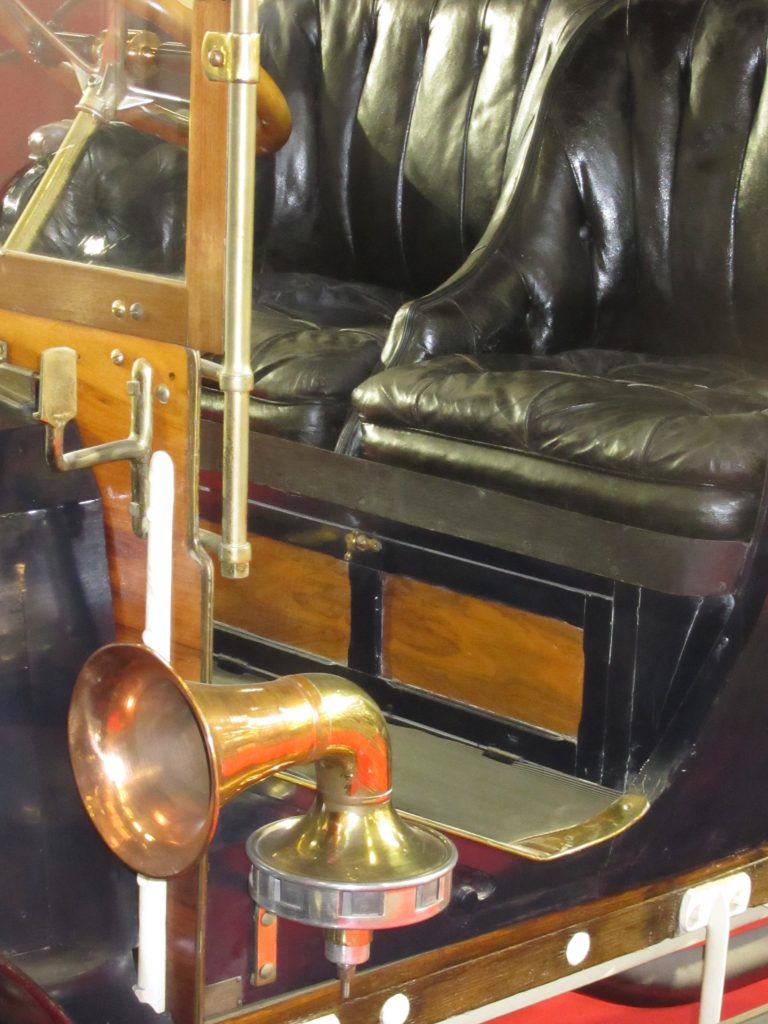 On the parking lots were the popular French cars, but also American ones … For the pleasure of the eyes …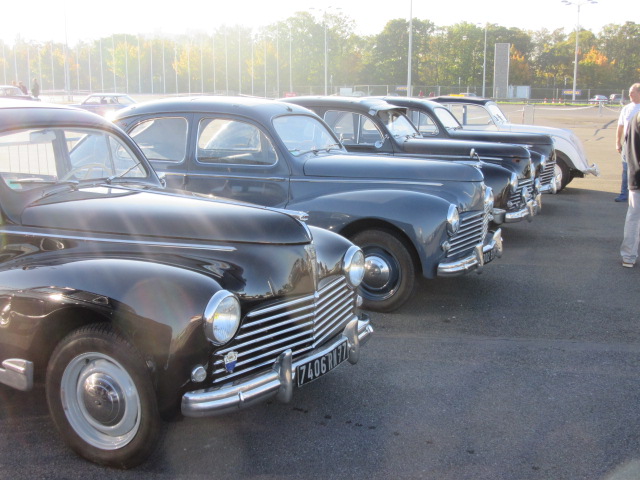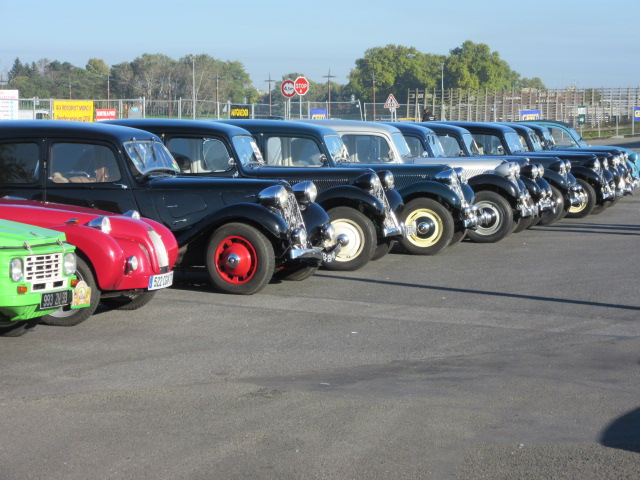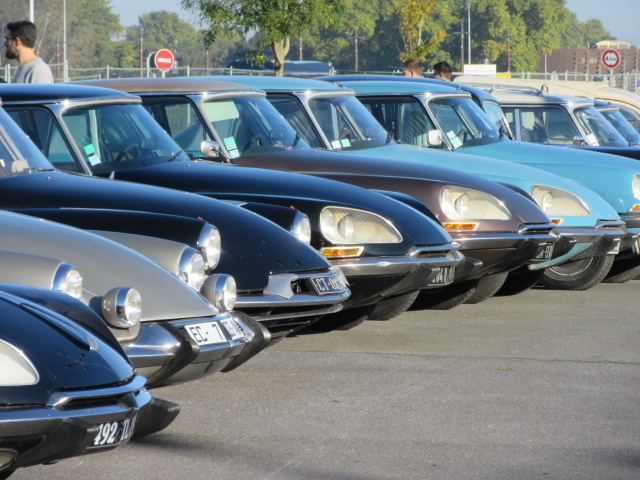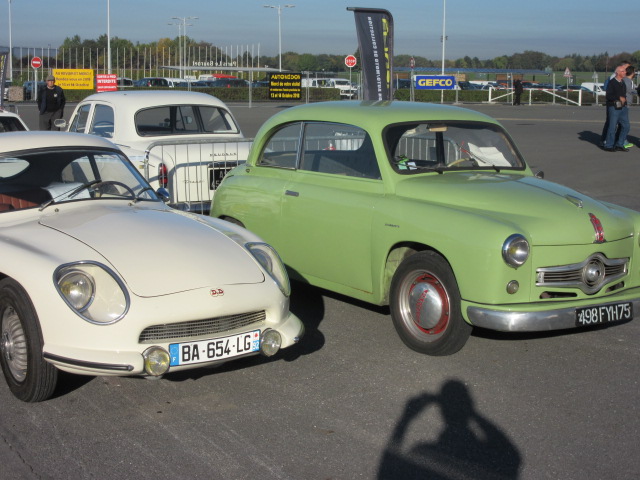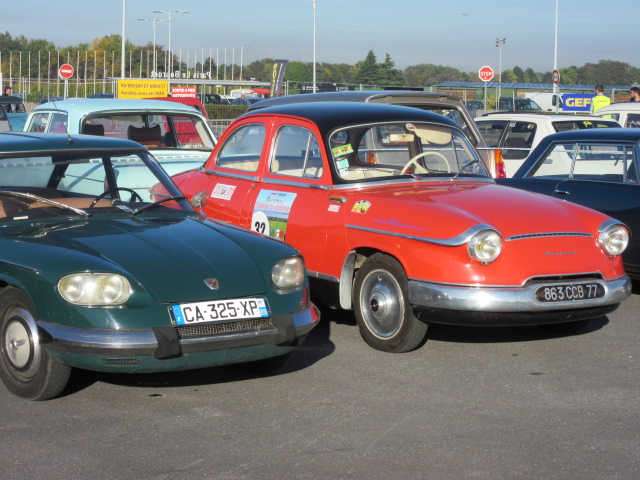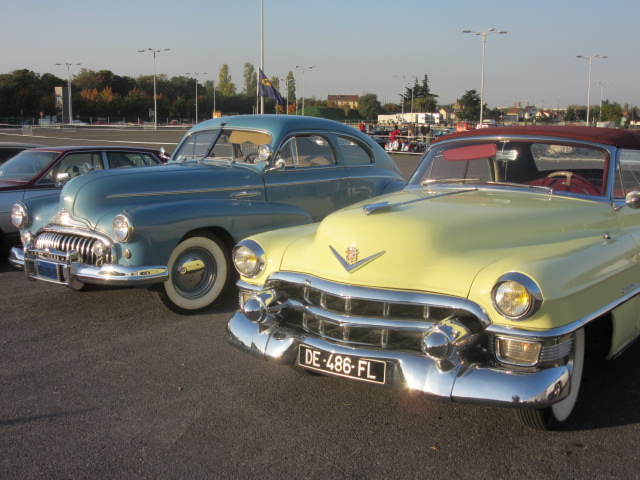 Une autre Panhard rendait encore hommage à la carrosserie française au détour d'un stand.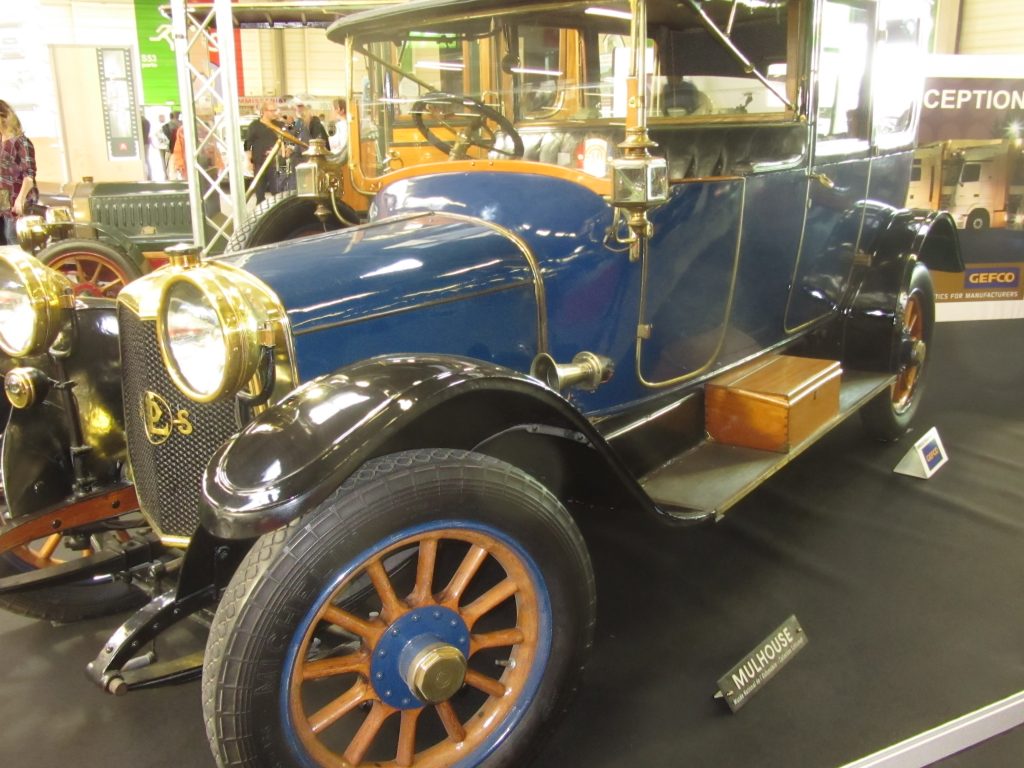 Finally, a beautiful lounge with a tray of choice and a good atmosphere within the booth of the Doyennes !
---
---
The Doyennes at Retromobile february 2017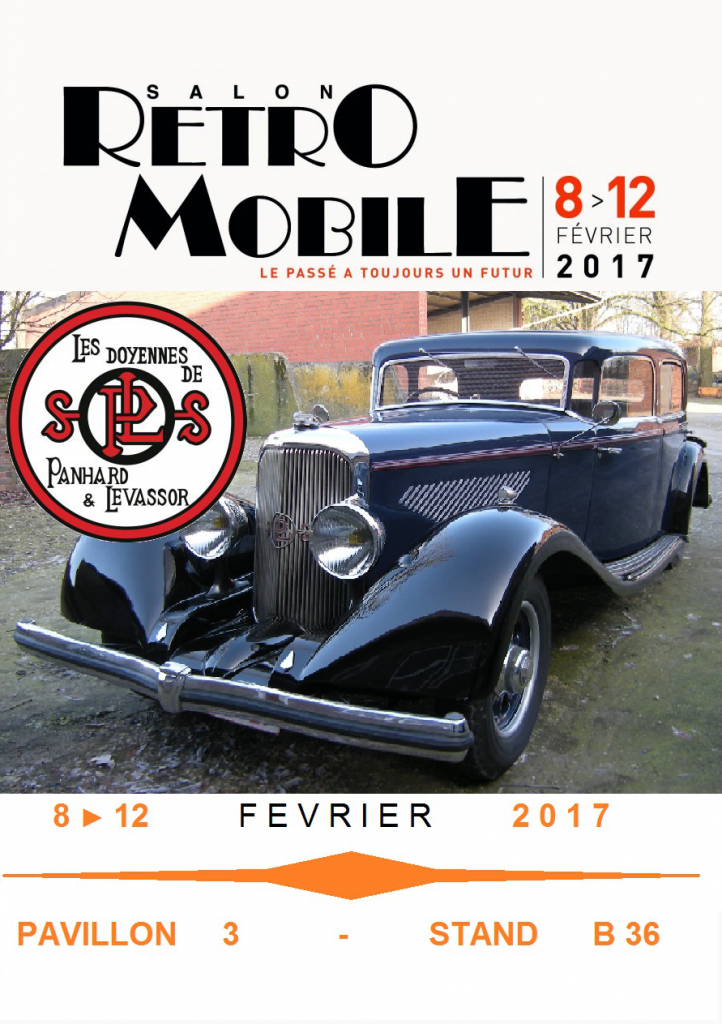 The Doyennes' stand with the P & L of 1897 kindly loaned by Robert Panhard
Gérard Nayme had made a sign exposing the pieces that the club will make to remake.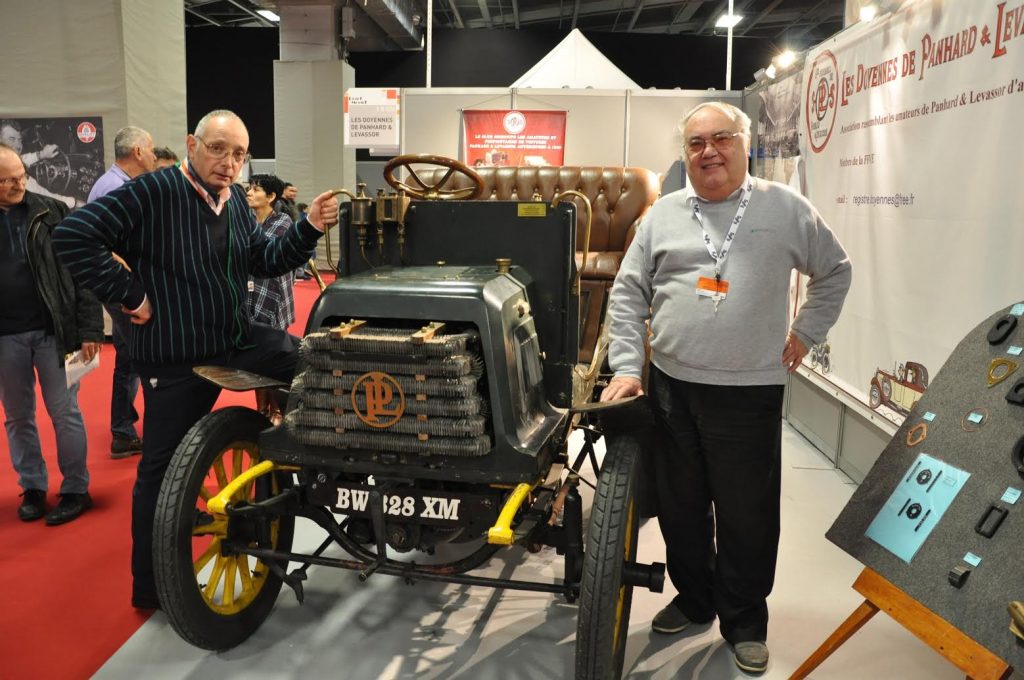 Mathieu and Jean-Louis, the Vosges team who hosted the stand for several days.
We had during the exhibition many visitors as well as members of the club came to visit the team. It was also the occasion to register several memberships to the club.
A very rich salon this year and the booth of the Doyennes was literally assailed by the visitors.
---
---
EPOQUAUTO LYON 2016
Epoqu'auto Lyon is one of the most important trade exhibition in Europe. For its 38 th edition 50,000 m2 were reserved for the different exhibitors of which we were part!
Several brands were honored: Delahaye, Aston-Martin, Berliet Foundation …
An auction was held on Sunday, November 6;
Epoqu'auto is 123 clubs represented! Exhibitors of spare parts, documents, miniatures, works of art …
Our friend Jean-louis Geraud had kindly lent us his Dynamic of 1937 presented in its original state. A beautiful car with a patina intact and an interior that smelled good in the thirties!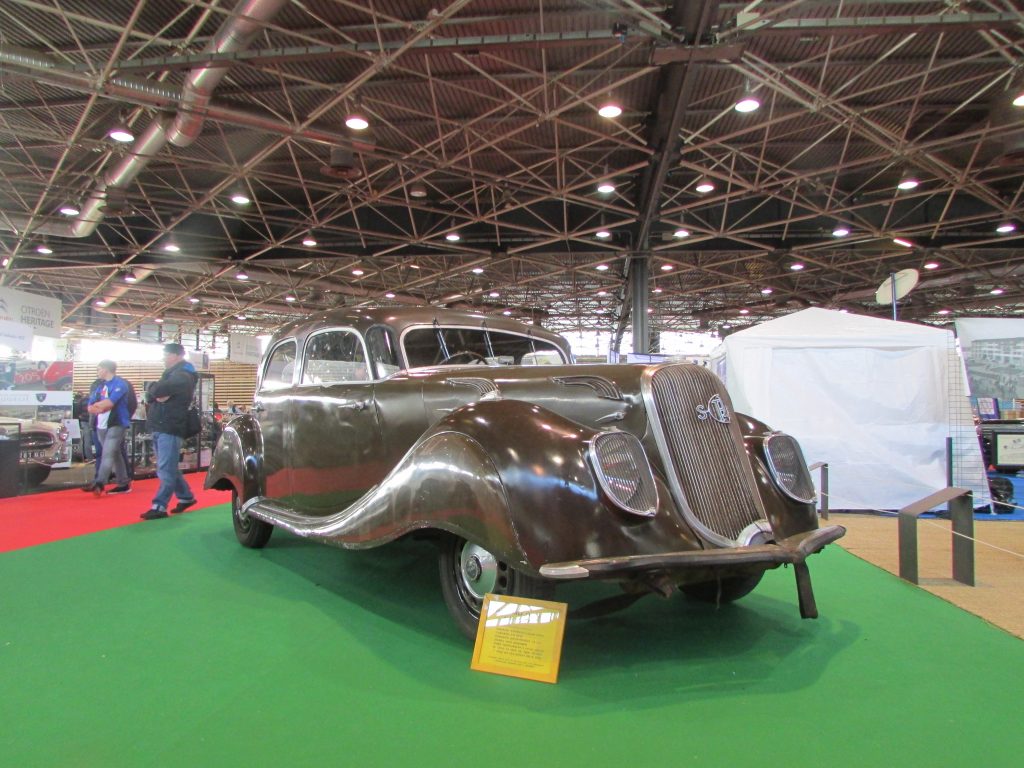 On the booth Gérard Nayme had made a display with the different pieces that the club is doing to remake (see on the site the re-manufactures in progress) this display has been very successful and some members have ordered. A nice display however not wide enough to hide a bottle that was there only for the welcome of the visitors of course ….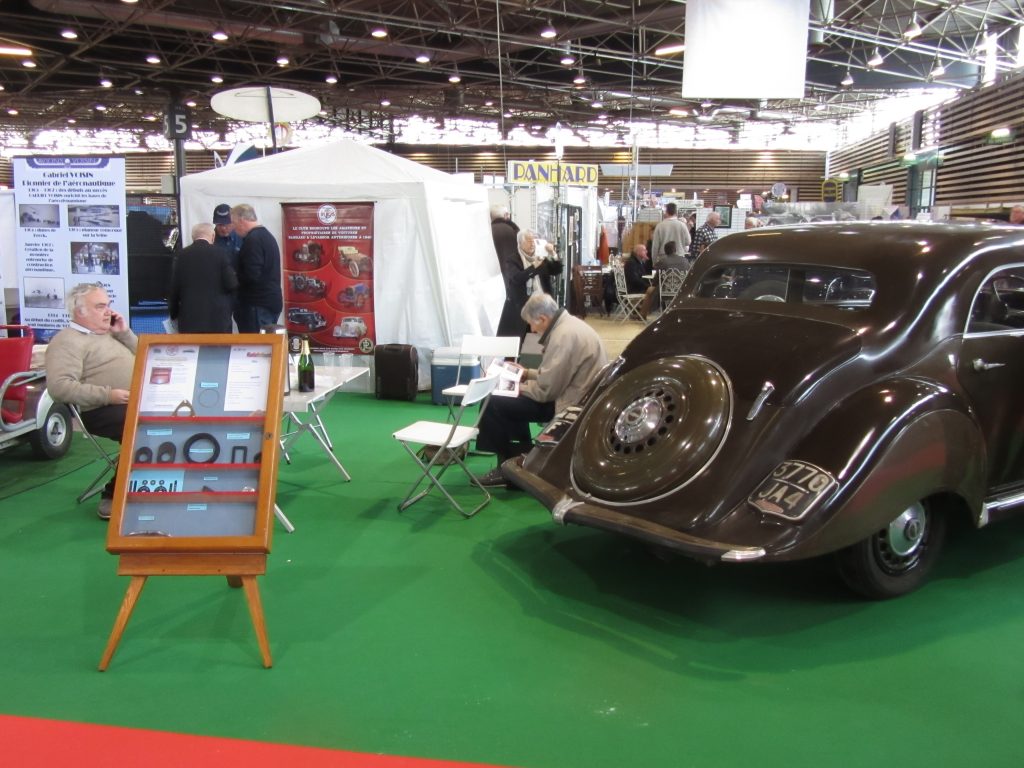 At the turn of the alleys one could admire any kind of stand with very beautiful models exposed.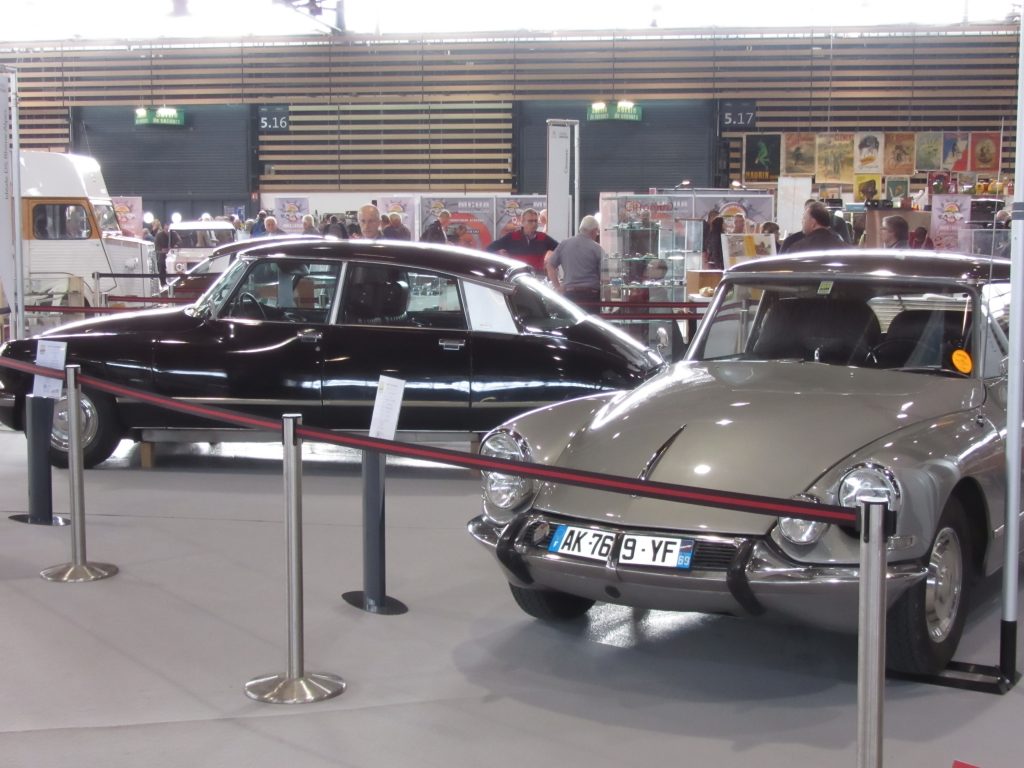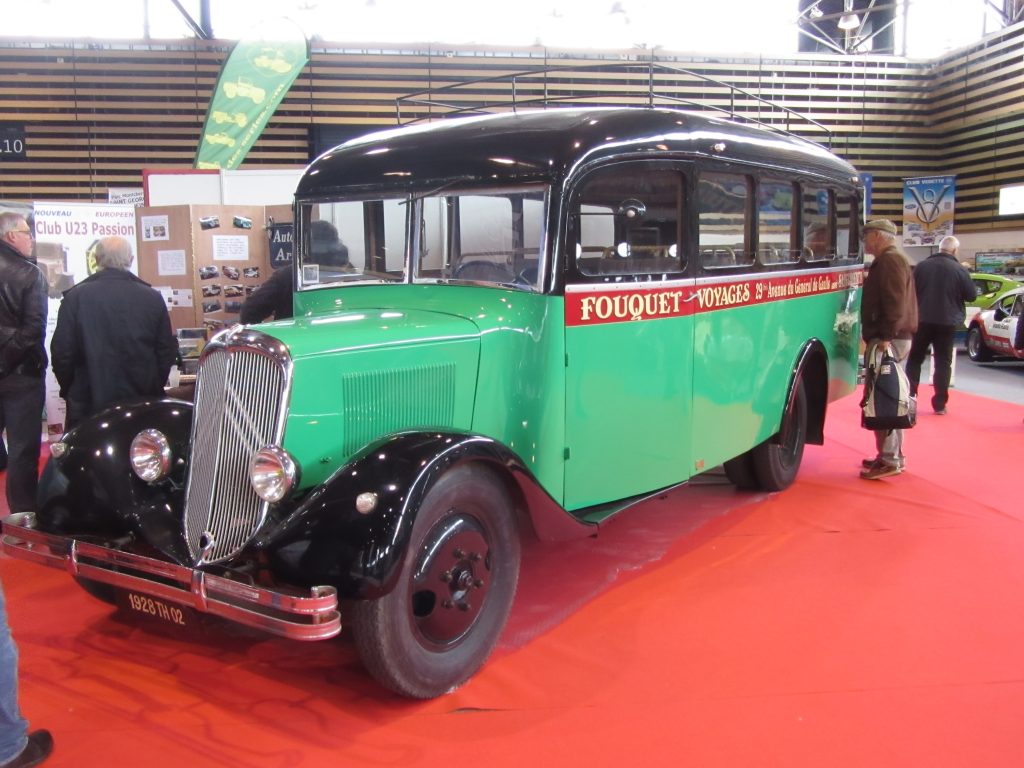 The sellers of parts were not left behind!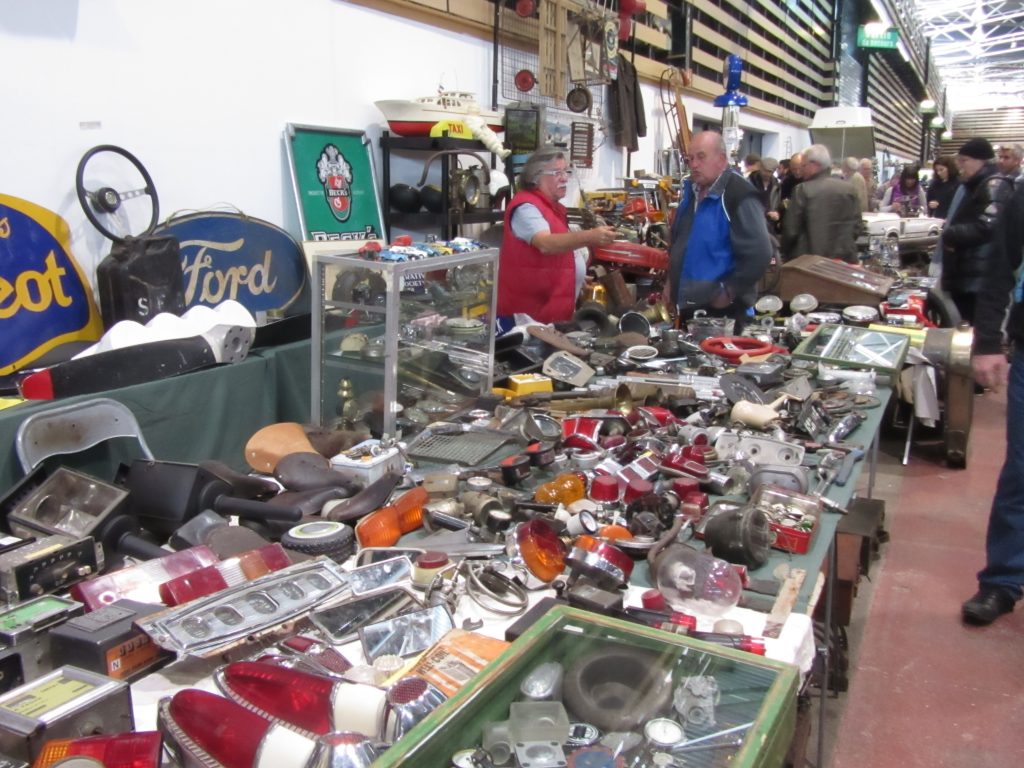 The Delage Club was next to the Doyennes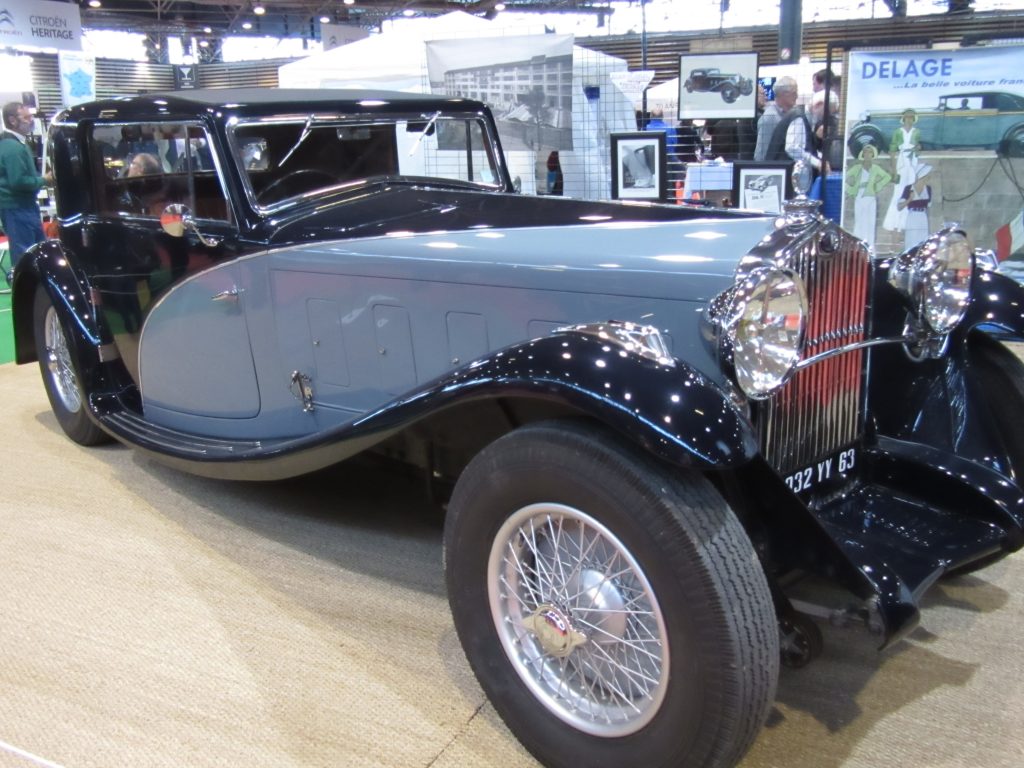 This year the club Delahaye was honored this year: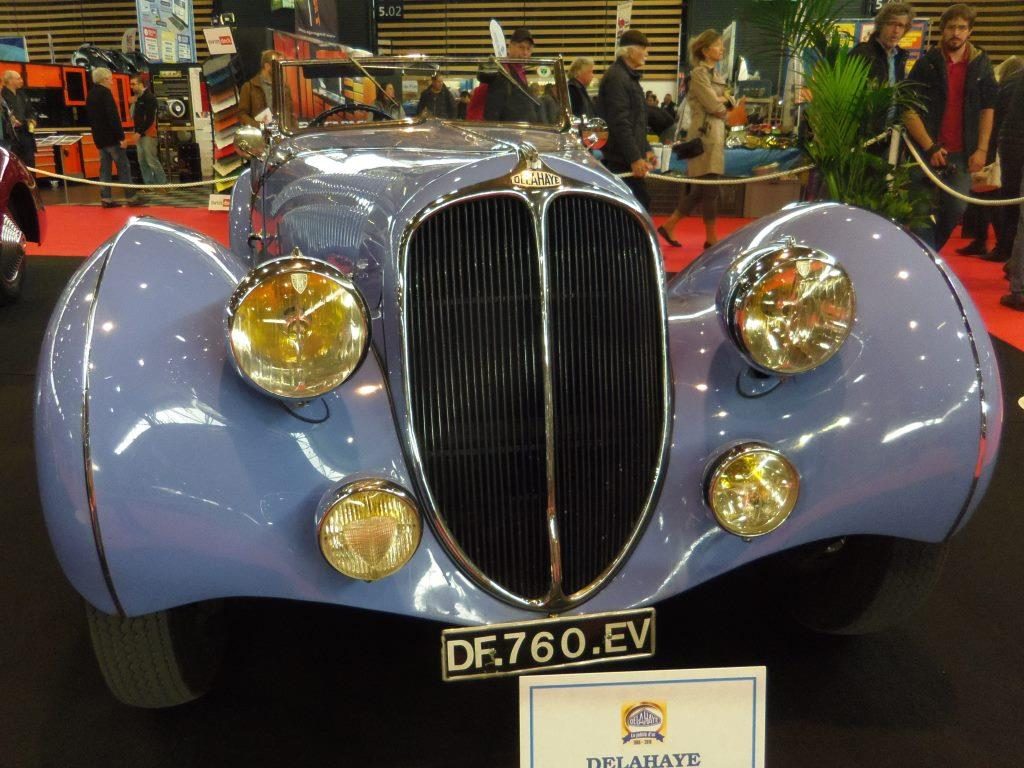 At the bend of a stand, a friendly Dyna from the Panhard & Levassor Club France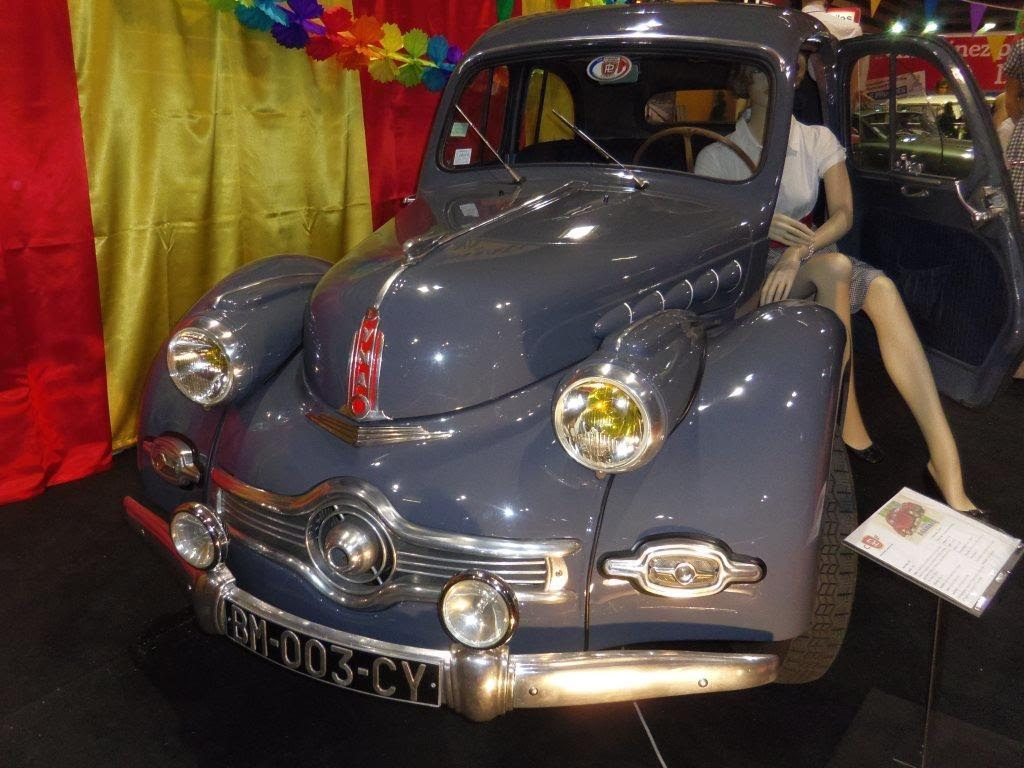 The EBR or (Reconnaissance Armored Engine) and its horizontal 12-cylinder flat engine had a great success on the DCPL stand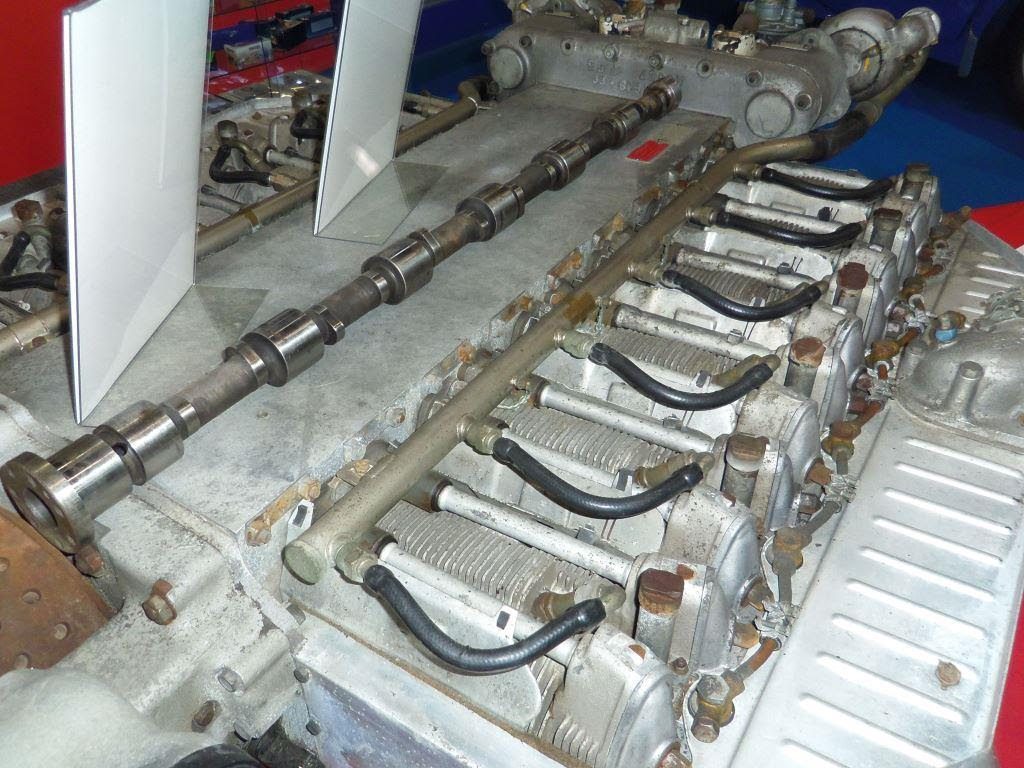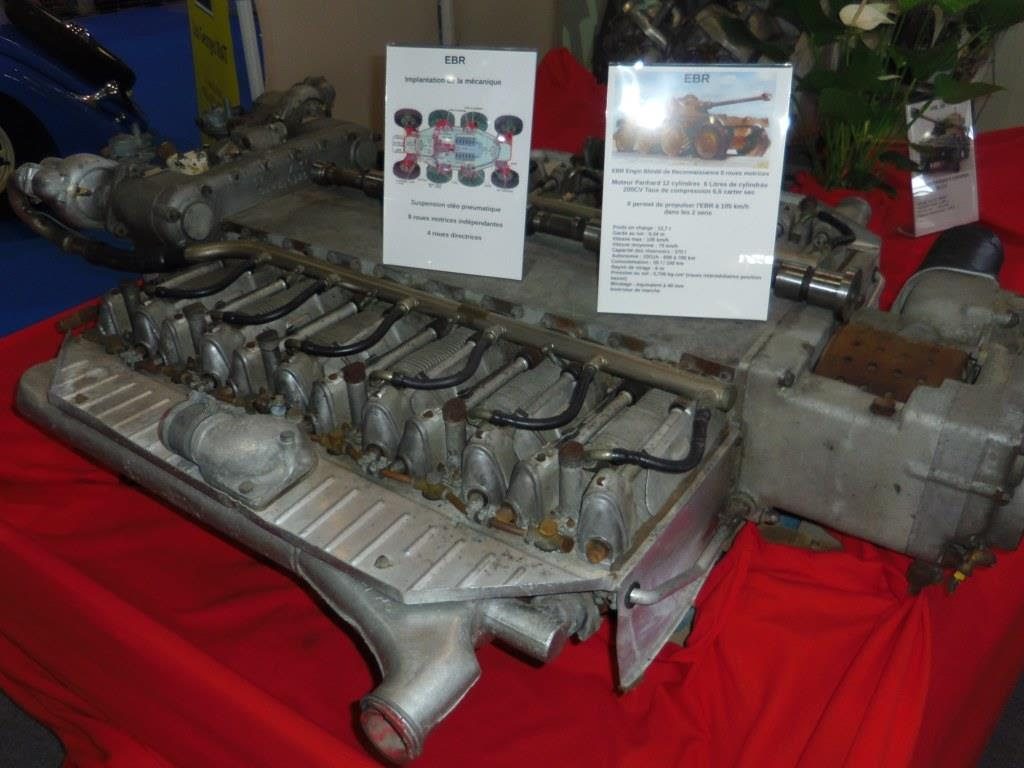 A brand new bicylndre …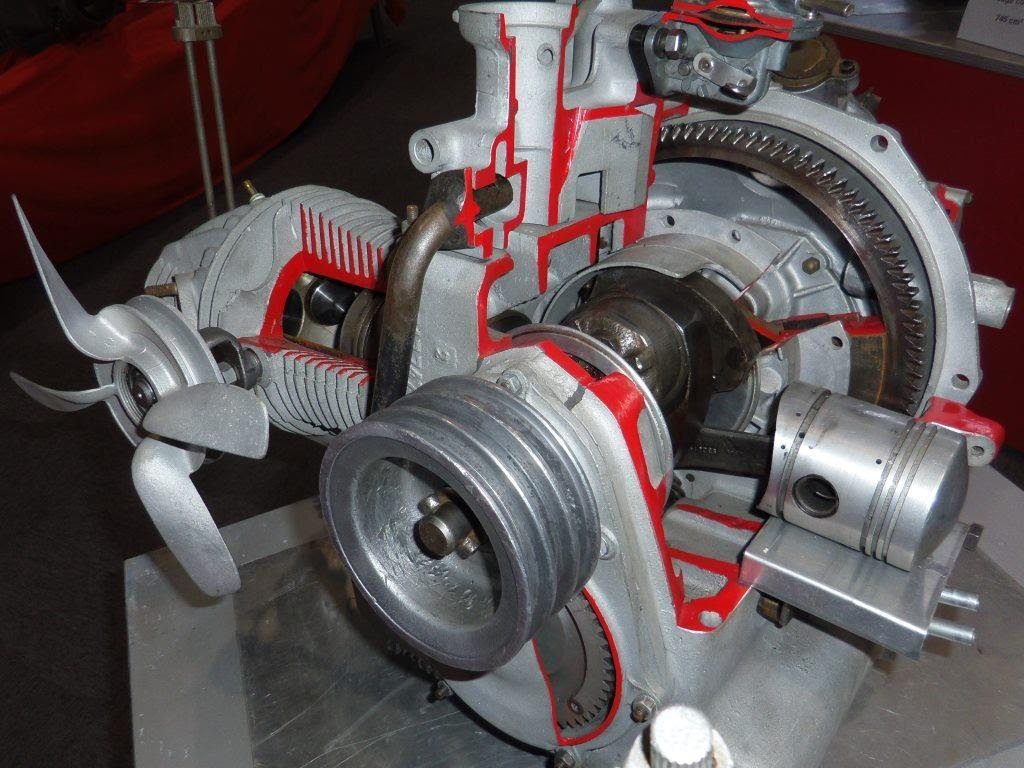 So much for this year! The club thanks all those who have invested, gave their time and which allowed to make a little more our club through this superb exhibition.
---
AUTOMEDON 2016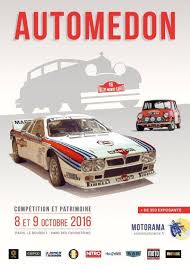 Our club lounge Automedon held at Paris Le Bourget for 3 days with the Panhard Levassor club France.

Robert Panhard had kindly lent us his car M2F from 1897! A beautiful CT 24 from the P&L club de France kept him company.
We met many people, some members came to greet us and enjoy this unique show where the outside (the parking ) is truly amazing with hundreds of ancient of all brands, not to mention the trucks, and motorcycles!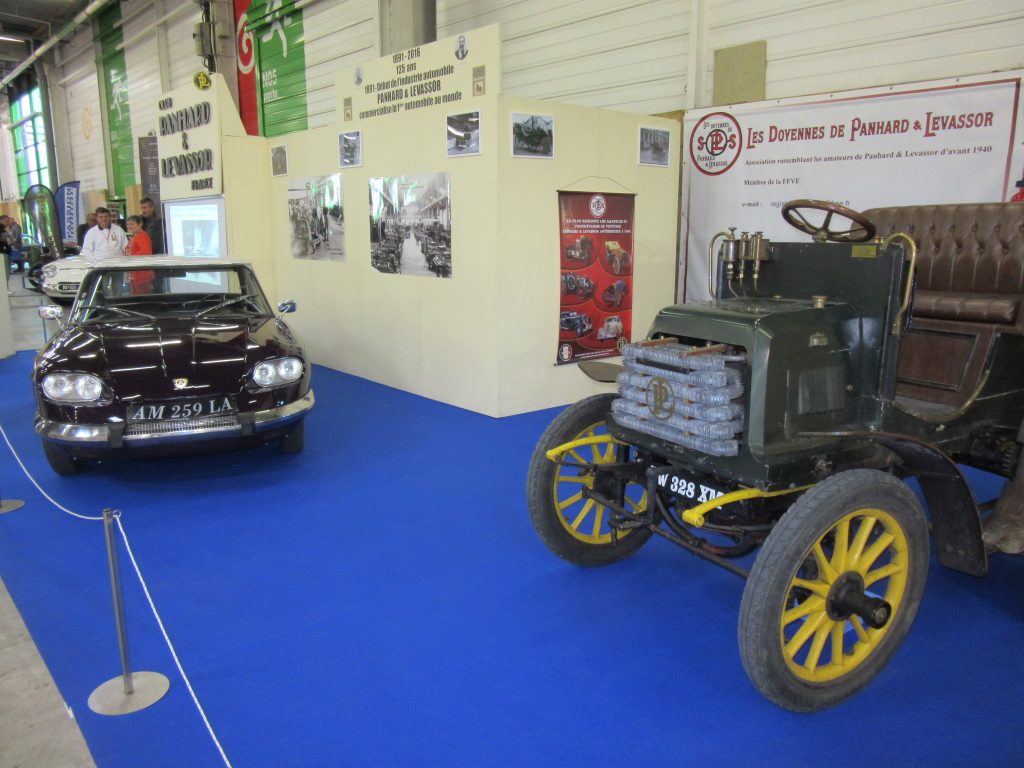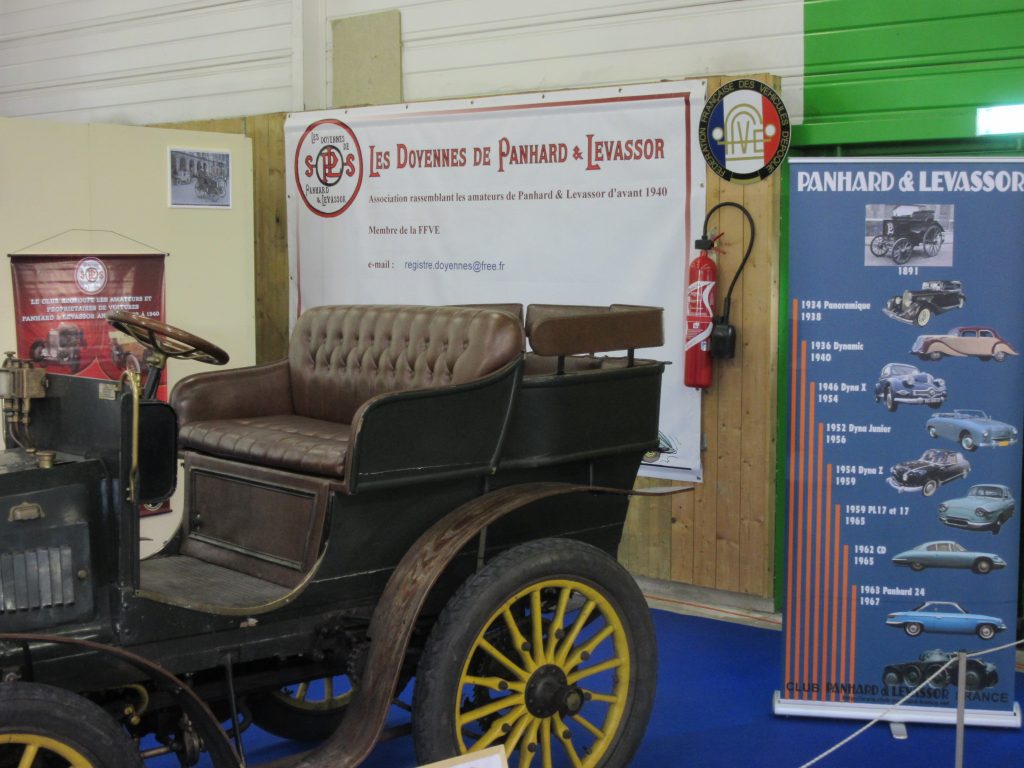 Some Panhard were present along the walkways …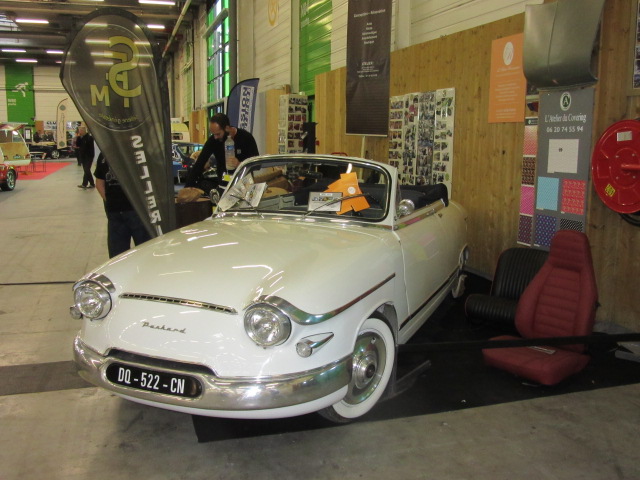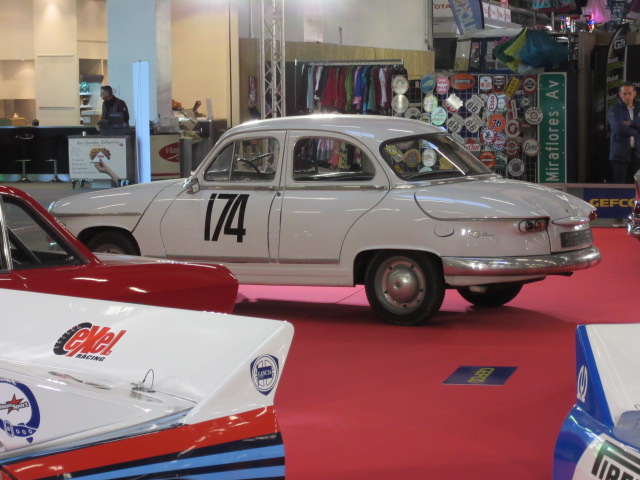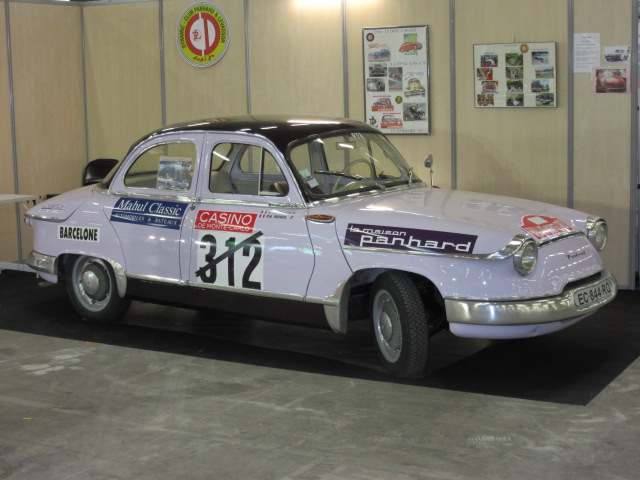 The Voisin stand presented a valveless in its juice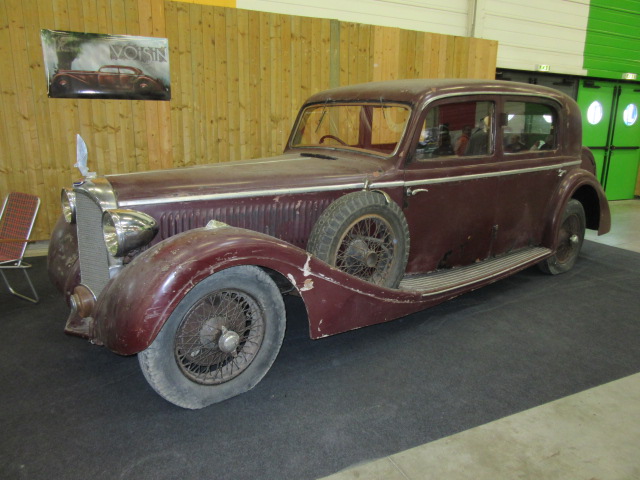 Outside the show was full with hundreds of olds cars !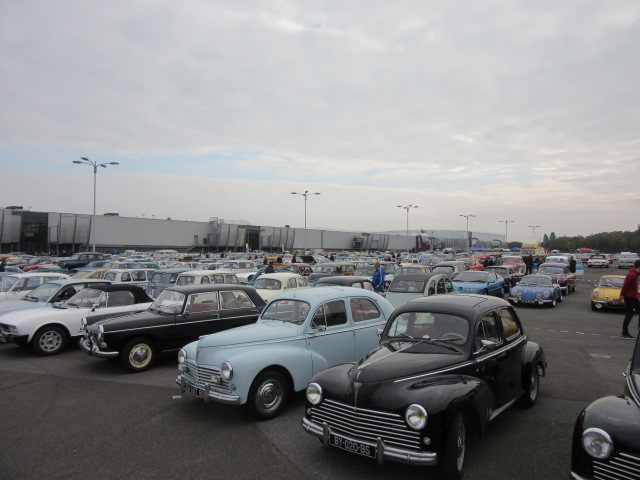 Appointment is made for next year …
125 years of Panhard & Levassor Compiègne 01 and 02 October 2016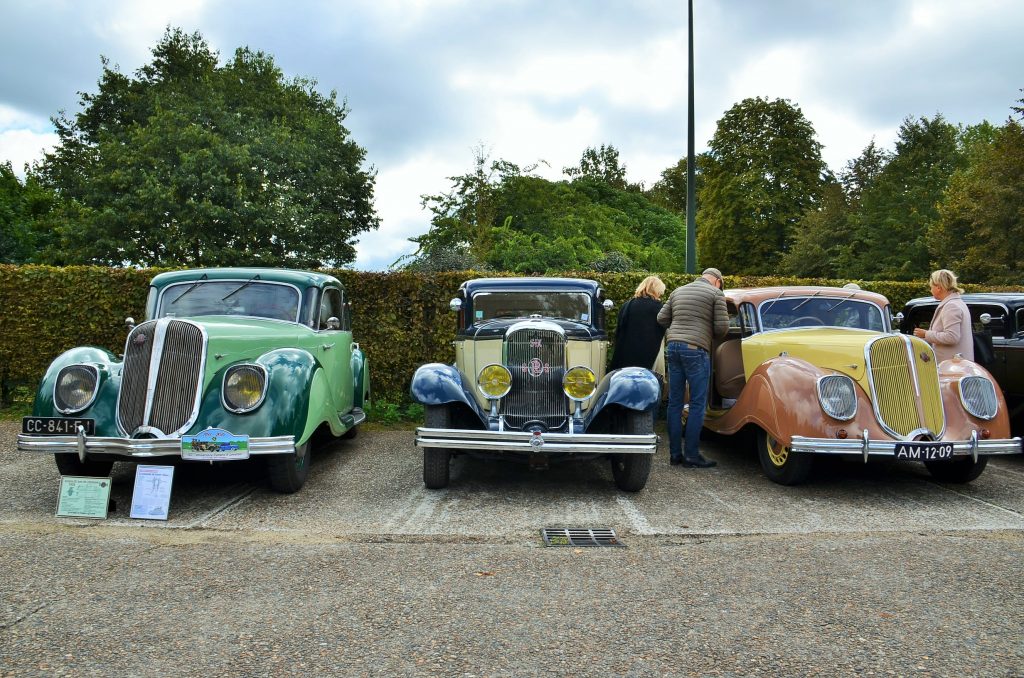 The 125 years of the brand have been worthy of fame during these two days. 125 Panhard for the 125 years of the brand! The goal was achieved.
Waiting for a more detailed report, here is a video made by the FFVE, to see absolutely !!
125 ans Compiègne les 01 et 02 octobre 2016, the video ! Click here
The historical visit, commentary by Marie-Claude Cognet
Since he participated in the organization of this festivity and this prevented him from following the normal course of these two days, Jean-Hervé asked me to add a report. So I will not comment on the vehicles as well Panhard & Levassor as teuf-teuf encountered although like everyone else I appreciated them. Besides, other people are far more qualified than me to talk about it. I will therefore only focus on tourism and cultural aspects.
After a picnic out of the bag hardly disturbed by a few drops, we left for a small trip in the forest of Compiegne. Pretty little villages with old churches. I pointed out to Matthieu that we would have to come back and organize a little hike to better see all these beauties because the Panpan goes too fast and I do not know where to head especially that we must keep an eye on the road book "So as not to get lost. I particularly liked Orrouy where I glimpsed a castle appeared to me of the XVI th seen its style. Arrival at the Glade of the Armistice where I preferred to watch the teufs-teufs than to visit the museum (which I can always see another time)
Thanks to Jean-Michel who, with his GPS, took us to the hotel that we would have had trouble finding without him.
A popular evening in Pierrefonds where we were able to guess before the sun set the magnificent castle restored by Viollet-le-Duc (it may now look better than originally but this is another story)
Sunday morning rendezvous at the Château de Compiègne. I find myself in a group beginning with the National Museum of the Car and Tourism that I have already visited. Still disappointed not to be able to enter the horse-drawn part, but this time the lighting made it possible to see the vehicles in the first row and the comments of the guide were interesting.
Now visit the Imperial Apartments. I see a magnificent dining-room and rush into it; But they blocked me because I was going to start the tour upside down. Let us then see the temporary exhibition: "Winterhalter, portraits of court between pomp and elegance"; Beautiful portraits, in fact, that it is forbidden to photograph (still a re-order!). Let us pass on to the serious things, that is to say, to the Imperial apartments; And there, disappointment, they close exceptionally at 11:30; In spite of my disappointment, I am nevertheless authorized to enter the last room, that is to say, from which I was previously turned away.
As the time for the rally is not yet rung, I walk in the old town and enter the church where I can not walk because of the office in progress (normal on a Sunday, but apparently This is not my day!). I can nevertheless admire its general beauty.
Last small trip to the abbey of Moncel where lunch will take place. Stop at Roberval to see the famous scales and also the poor castle which is almost under the motorway. Matthieu, who often passes over it, is always sad when he sees this little castle in such a situation. Lovely building nevertheless and beautiful pigeonnier also. I even forgot about the highway that passes over it.
Abbey of Moncel: impressive monument that allows successful photographs especially for the Doyennes who are well developed and, in addition, the sun is of the party.
After an excellent meal, you can visit various rooms that have just been opened: a chapter house with its beautiful modern stained glass windows, a small museum, a dormitory of nuns with a magnificent framework (but the nuns were not to have hot in the winter without a ceiling) Chapel, refectory. We went down to the cellars and almost fell by missing the last steps so much I was overwhelmed by the beauty of the breathtaking places: huge room vaulted under the whole building, only small flat a large part of the ground has Was elevated in the nineteenth century, but I can easily imagine the state of origin. A small tour in the park where only the foundations of another building remain. Pleasant view on a framed part of the 2 old towers (old châtelet?). Laundry, ponds, I'm not disappointed with the visit! Here we are again in the parking lot which is starting to be sparse. And now unfortunately return to the fold with congestion that await us.
Great thank you to the organizers that we concoct this magnificent weekend! How many good memories we will keep!
Marie-Claude COGNET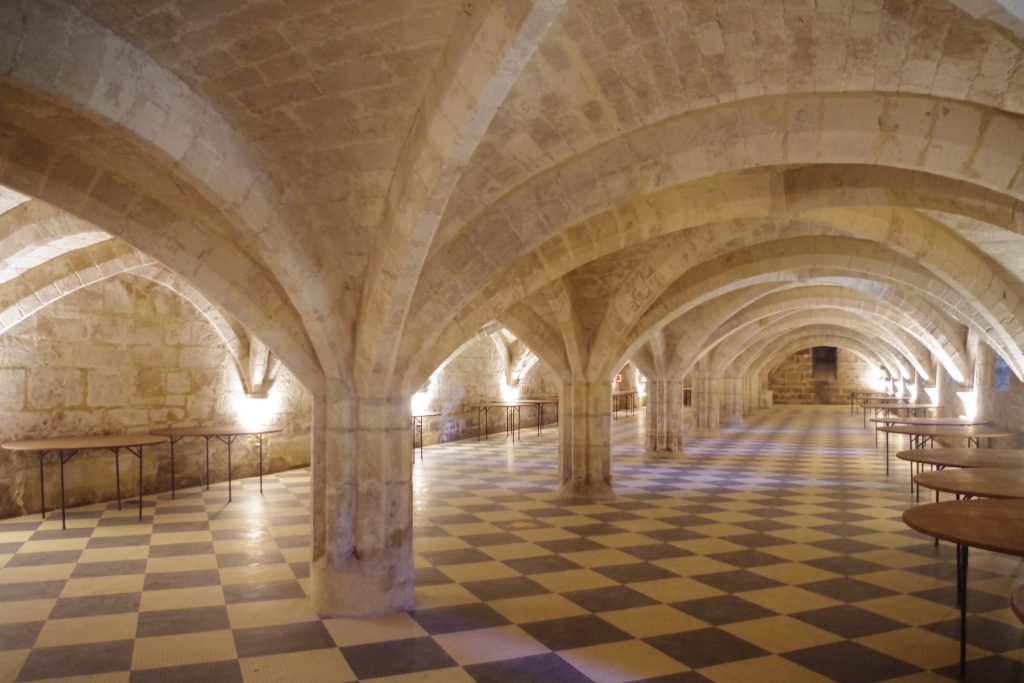 Coupe chauffeur X66 6 DS by Jean Pierre Coustenoble, nice tank cap …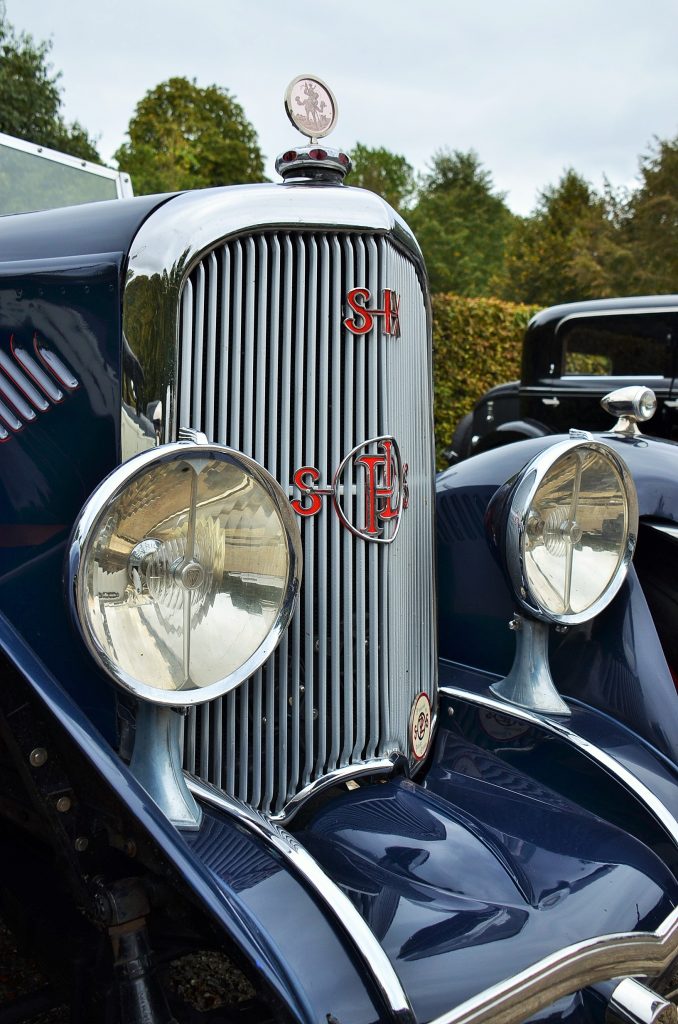 The back all round, the red threads, nice chrome, a real pleasure of the eyes …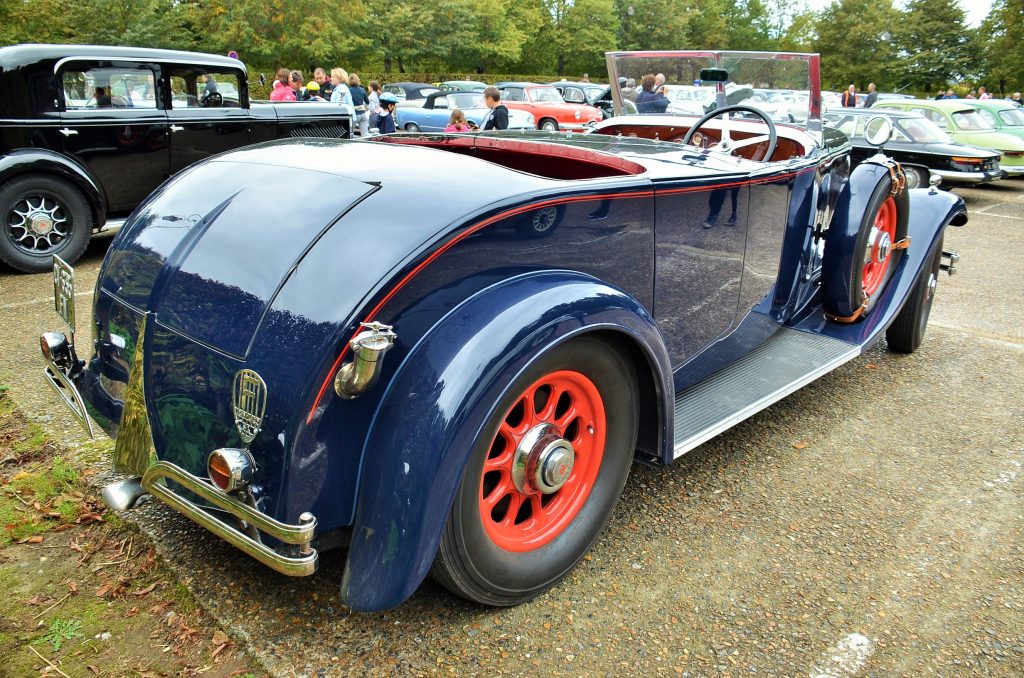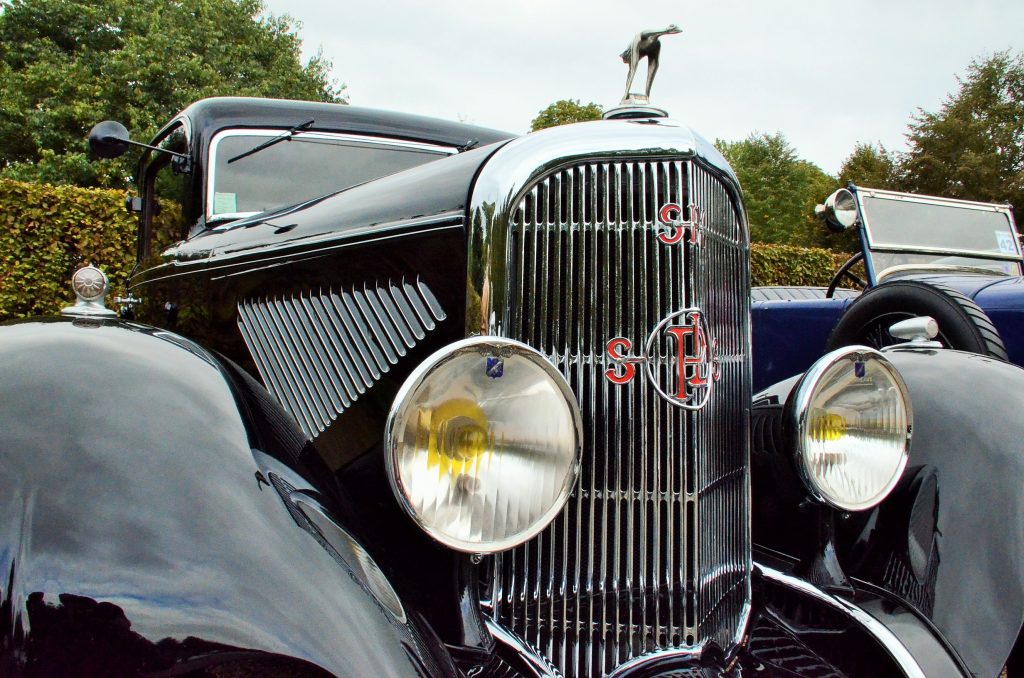 View from the back of the Dynamic X77, Sabine 1938 & amp; Arthur Valkieser from Switzerland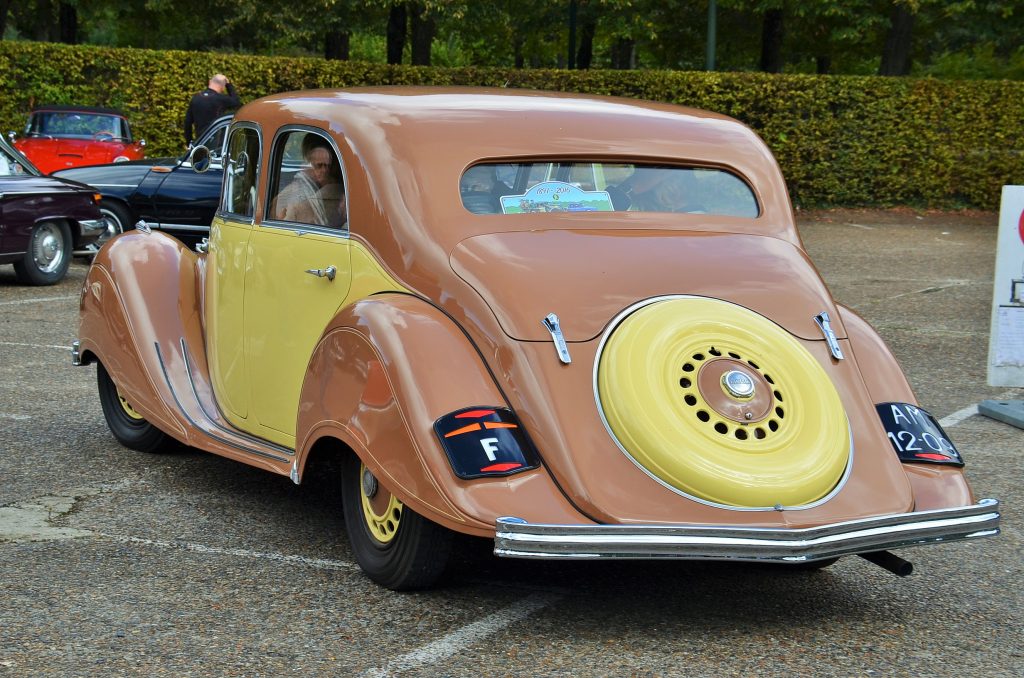 Patrick Quehin was also there with his splendid X 68 of 1931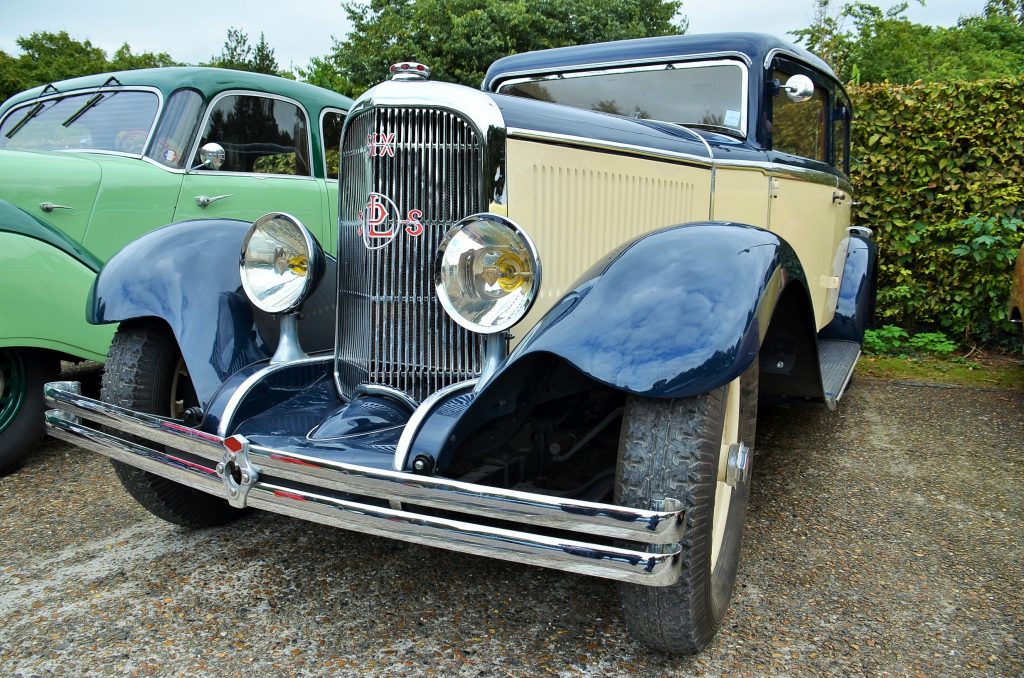 The Torpedo X45 of 1925 coated by Ansart and Teysseire of Manfreid fritz had come from Germany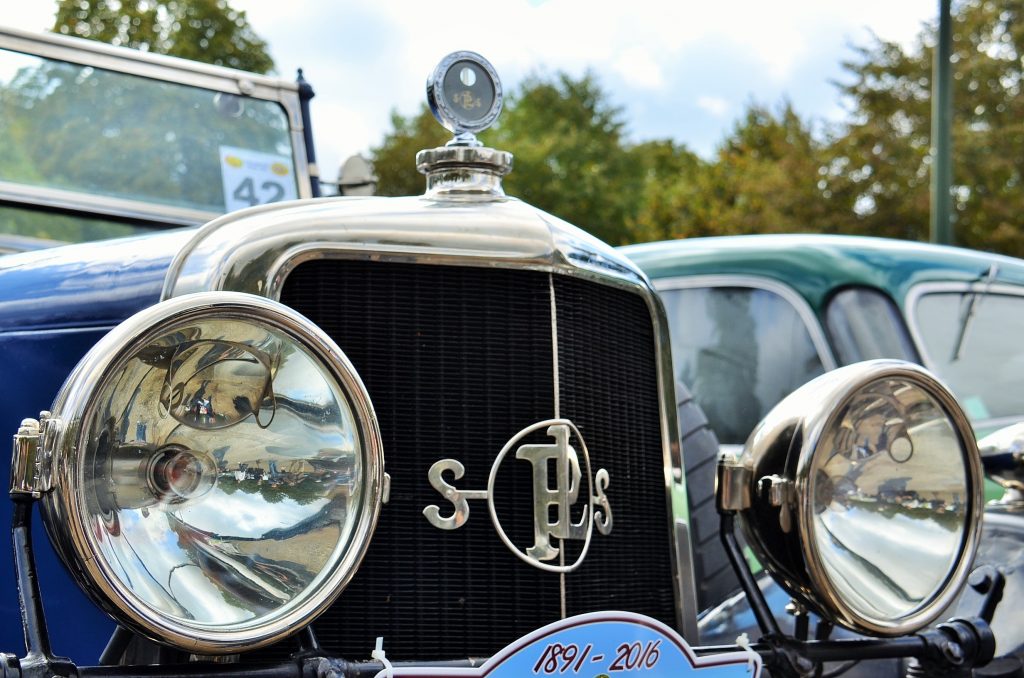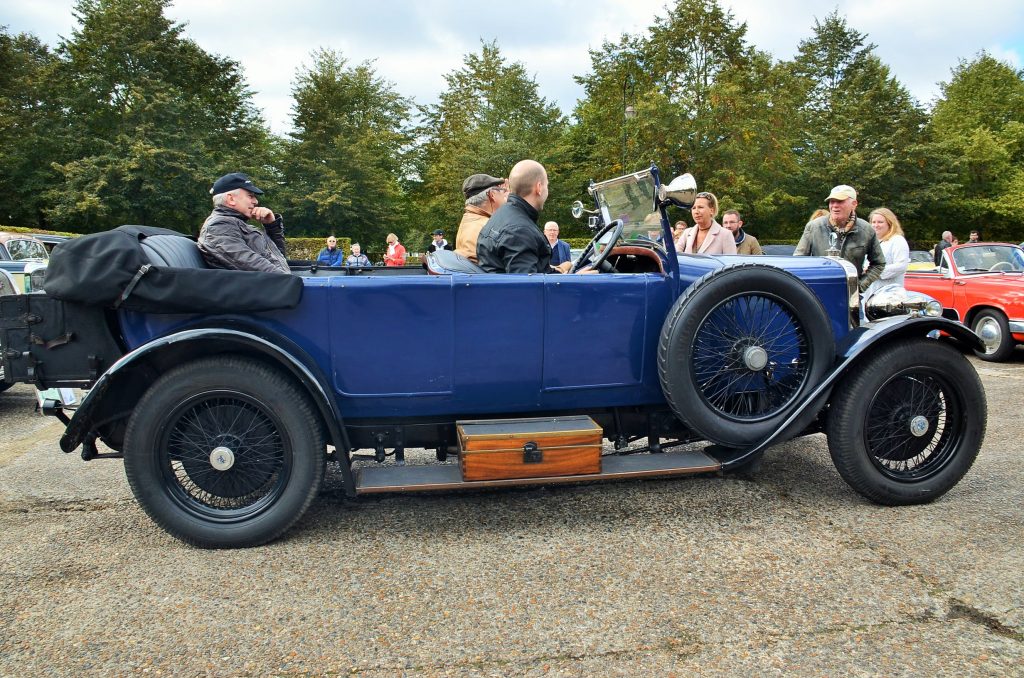 Eric Breu's X 73 smokes? Nothing more normal …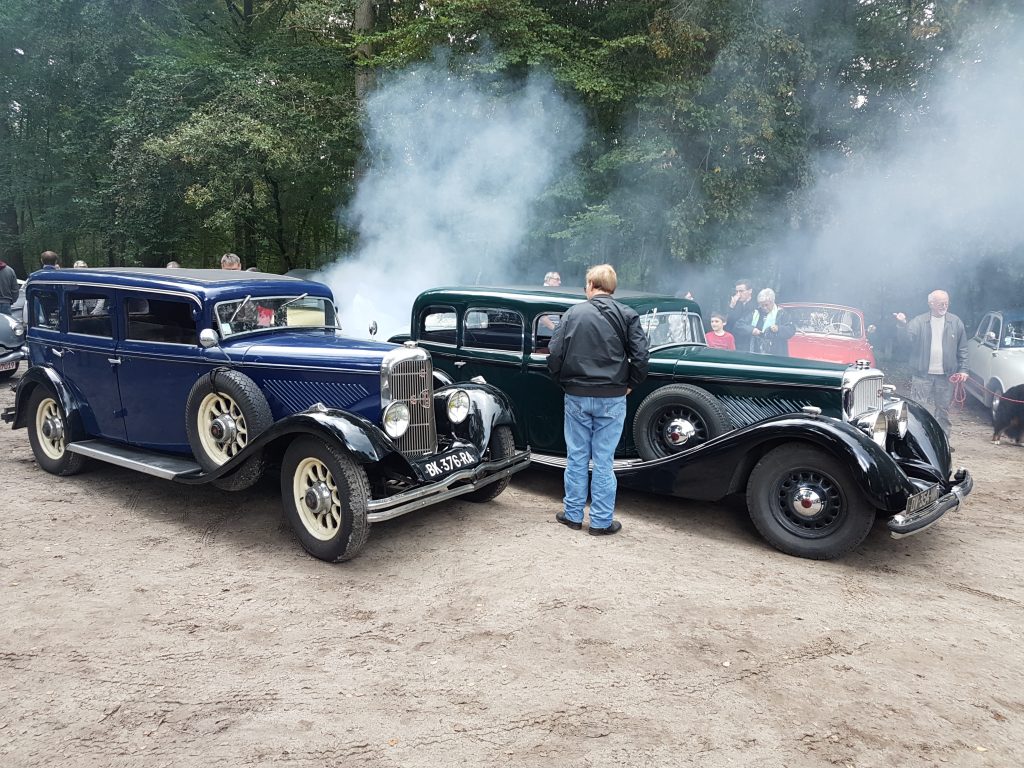 AUTOMAG.BE also gave us an article about the 125th anniversary of P & amp; L in Compiègne


See the Automag.be article, click here
Nieppe 18 septembre 2016 une doyenne sur le podium
Our friend Eric Breu participated this year with his X 73 at the Nieppe (Pas de Calais) gathering organized by the Rotary Club. In addition to bringing together a set of choices, this release was also intended to raise funds for charities.
A contest of elegance took place in the afternoon and the X 73 of Eric did not demerit in front of the top plate that was presented.
A beautiful afternoon when the unique sans-vaulted valve could be admired on the podium …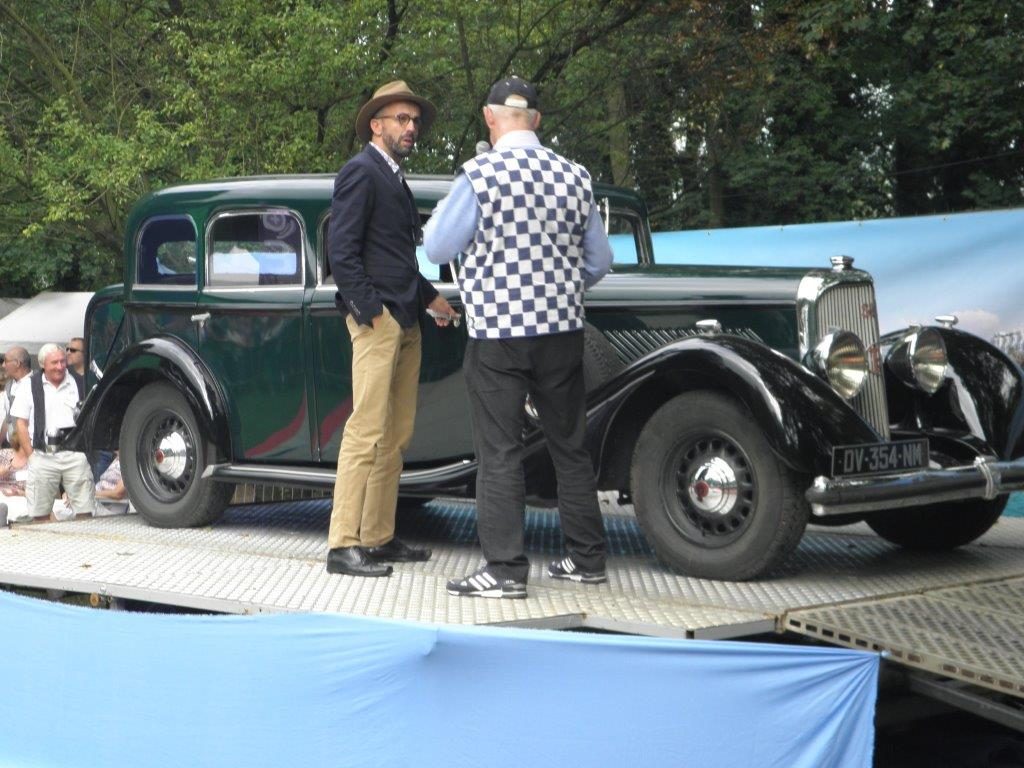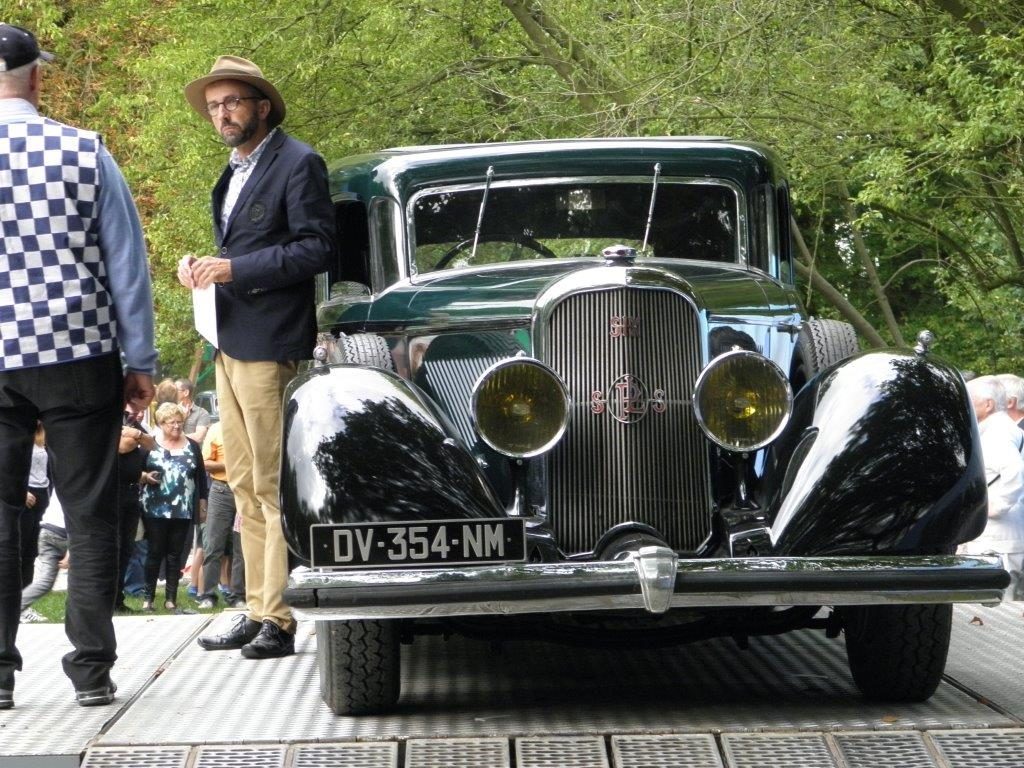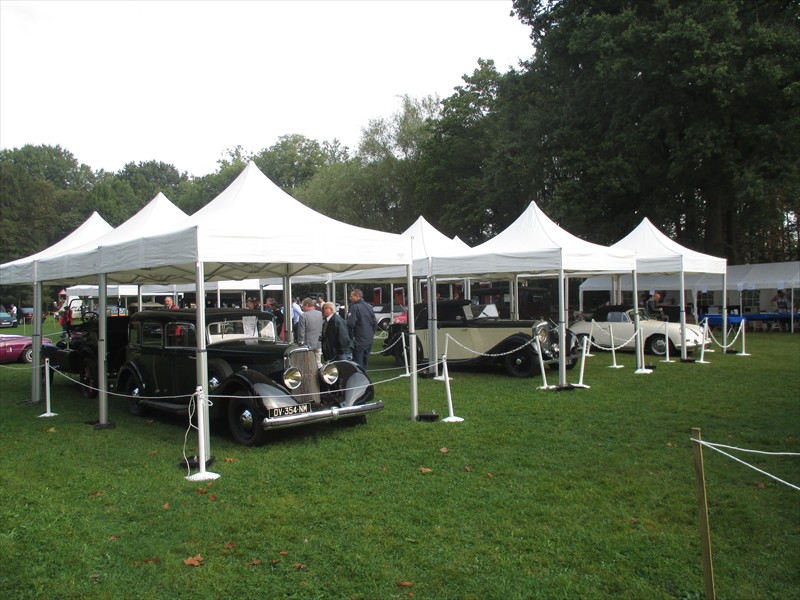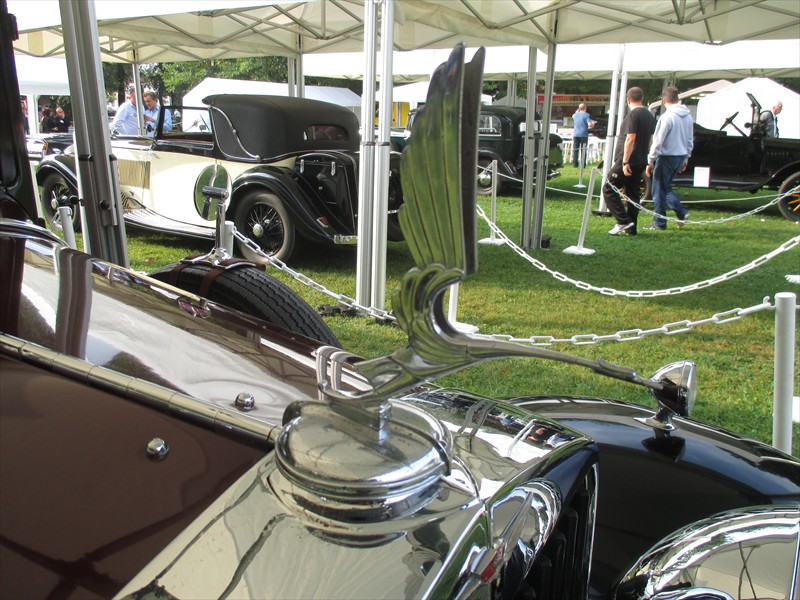 A doyenne in the spotlight Paris-deauville 2015
During the last PARIS-DEAUVILLE 2015 the splendid chauffeur coupe of our friend Jean-Pierre was honored! Panhard-Levassor was the brand highlighted for the 2015 edition and two representatives of the brand were thus illustrated.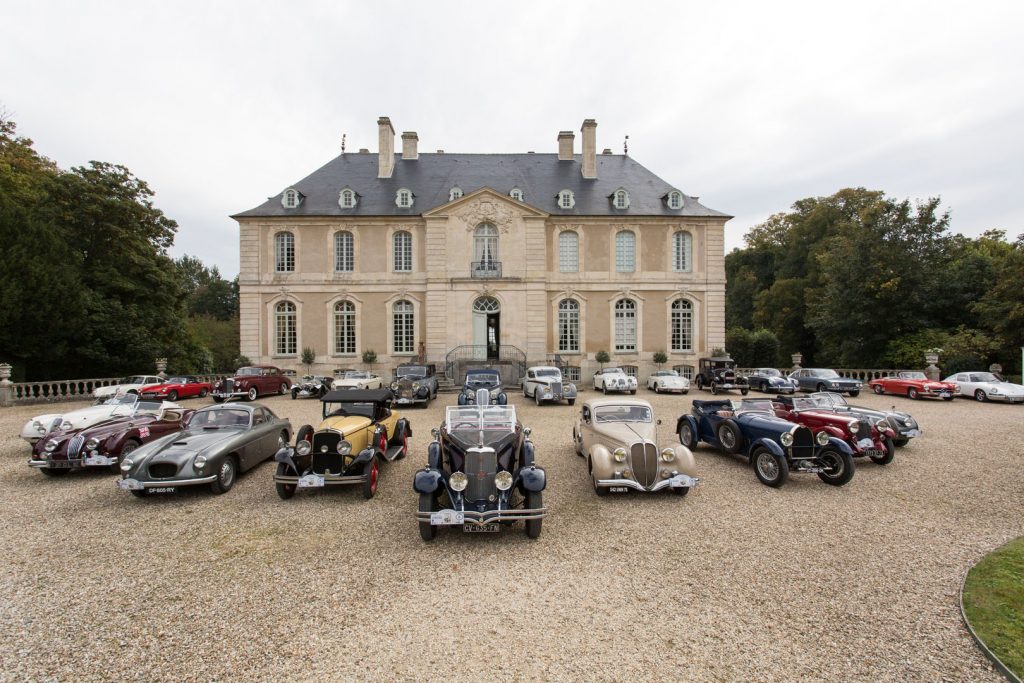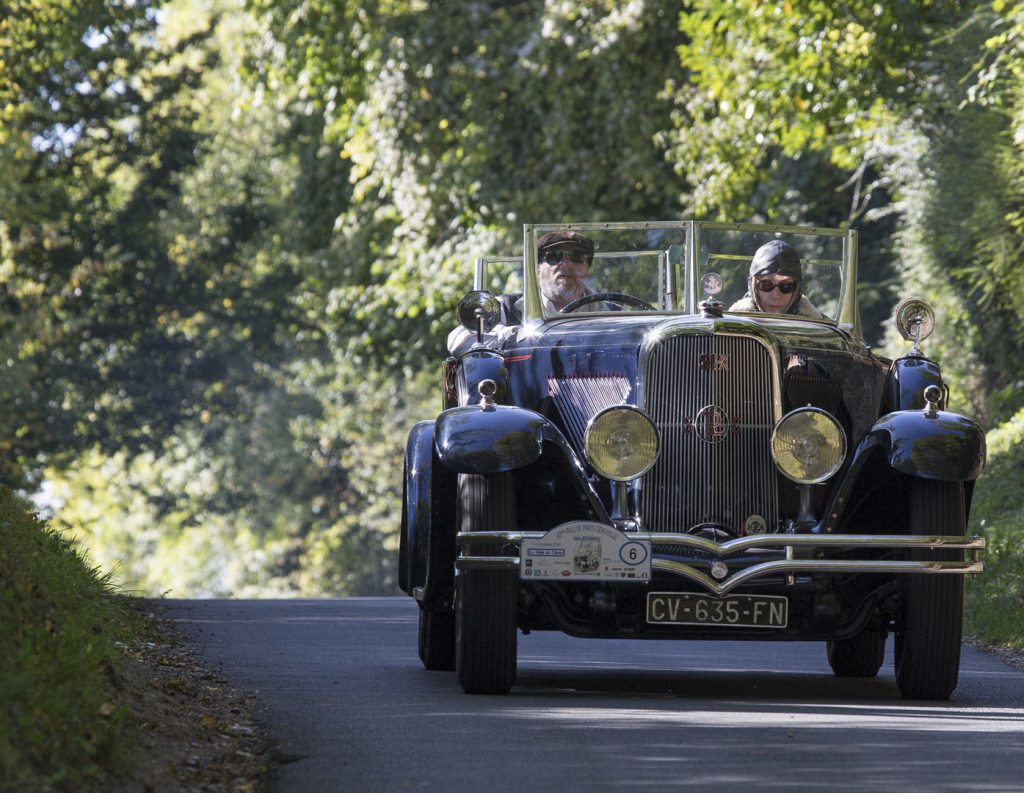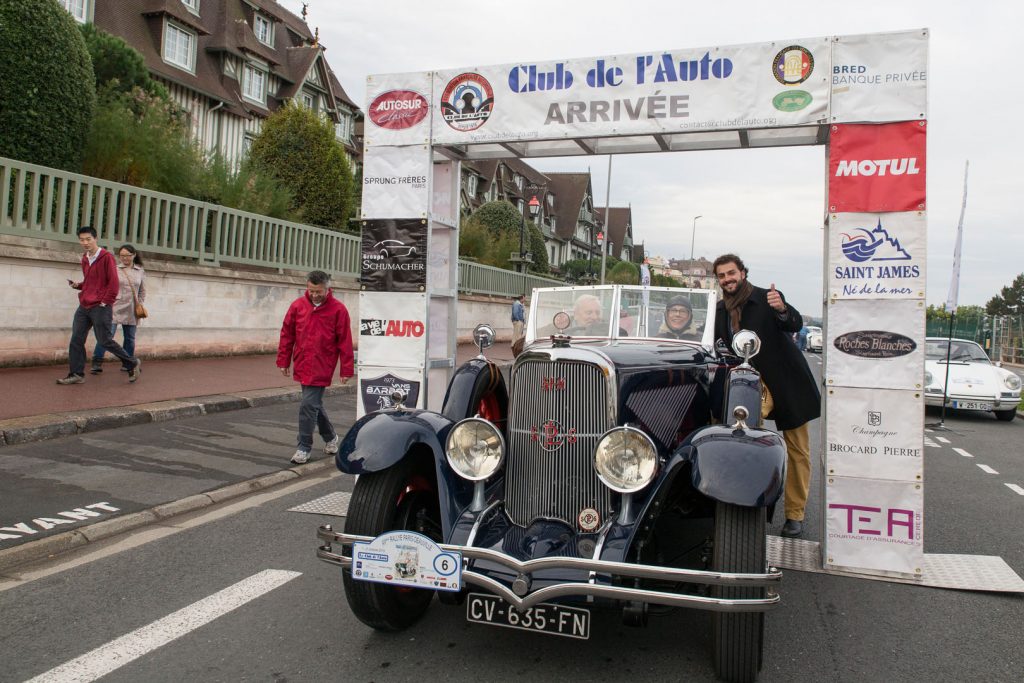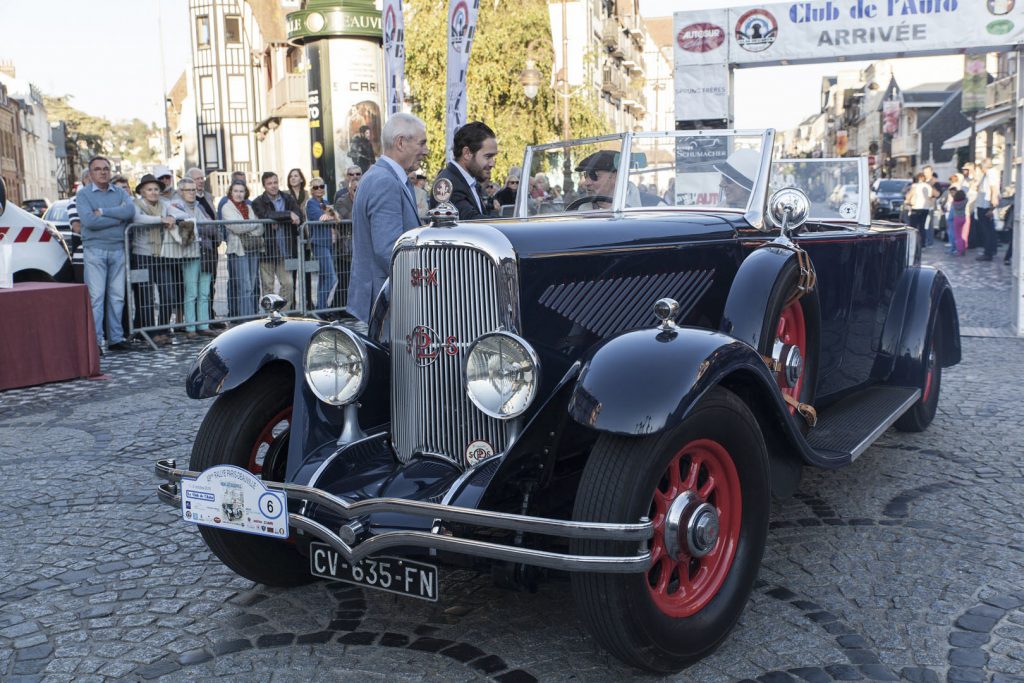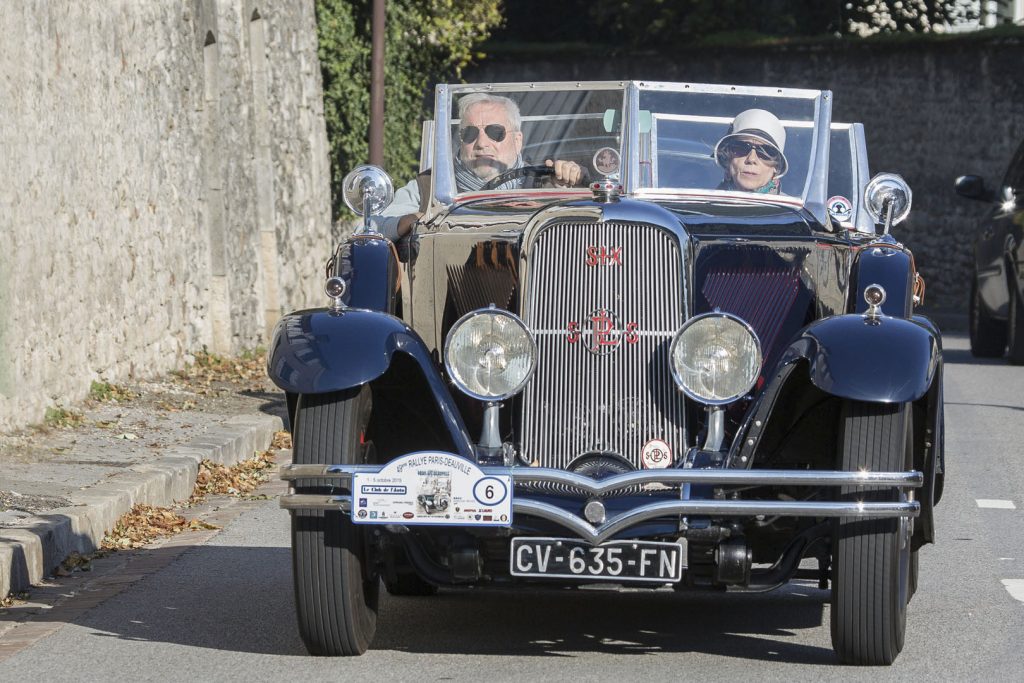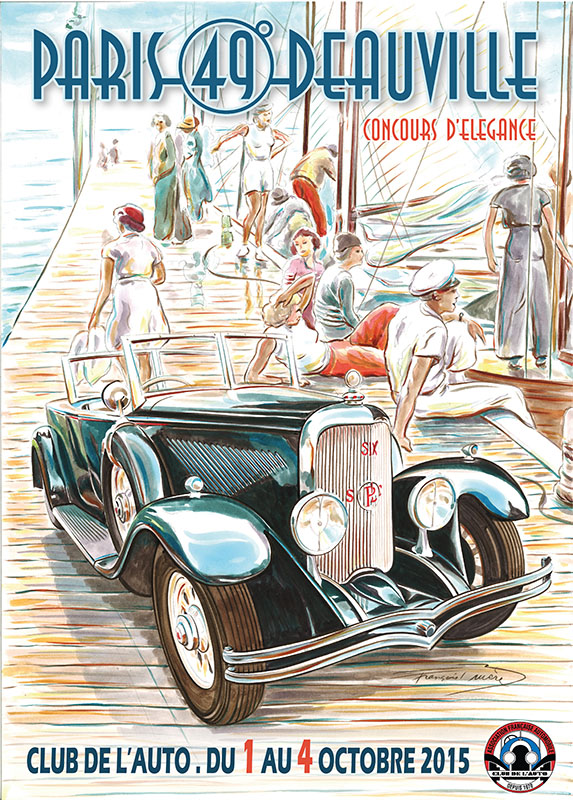 General Meeting of the Doyennes of Panhard & Levassor : Paris (75), 5 of february 2016
Our General Assembly was held in Paris in the salons of the Mercure Hotel, Porte de Versailles. The results and decisions taken at the meeting will be distributed to all our members.
Rétromobile 2016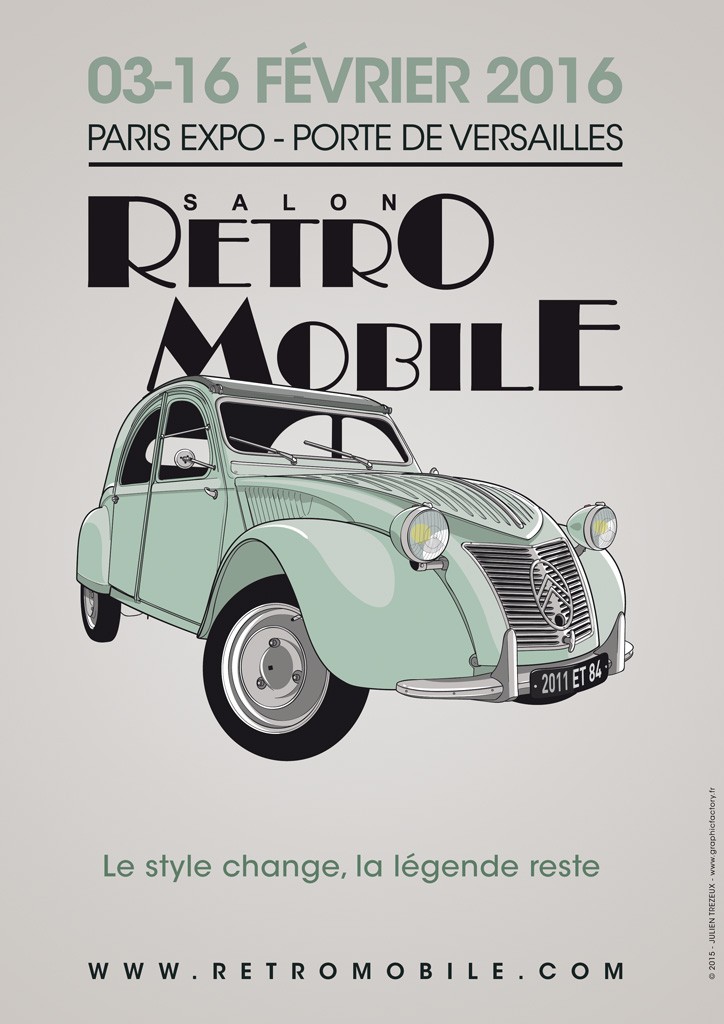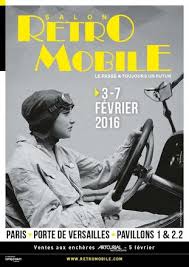 For the first time our club participated from 03 to 07 February at this essential event and a very nice torpedo X 19 embellished our site.
The newspaper La Vie de l'Auto has highlighted this innovation and has given us an article in its latest issue.
This was an opportunity to meet a lot of curious and also to forge ties with lovers of the brand.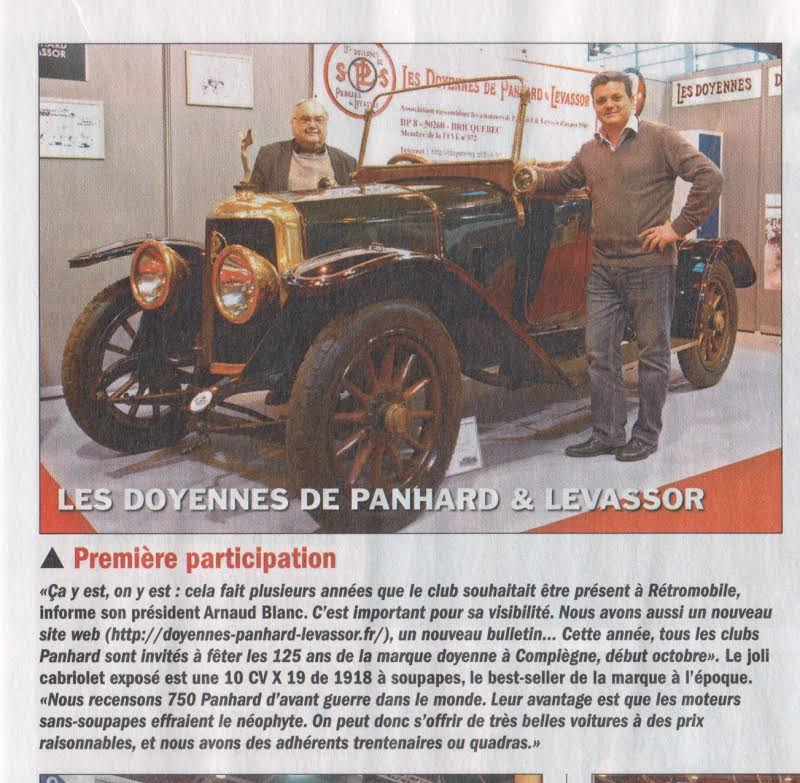 "We're here!" Said Arnaud Blanc our president. "For several years now we want to be present at our club."
The club also has a new website (PL etc) together with a new Bulletin. This year all the Panhard clubs are invited to celebrate the 125 years of the brand at Compiegne (France).
This will take place at the beginning of October.
The pretty X19 with tourer body is a 10HP model from 1918 with Poppet Valves. Until recent times the Sleeve Valve engine was generally misunderstood, but their advantages are once again appreciated by collectors. We now have members who are passionate about their cars for the last thirty or forty years.
Today, Sleeve Valve Panhards can be sourced in good order at reasonable prices compared to other quality makes of car.
Traduction :Neil burdock
16ème Traversée de Paris en anciennes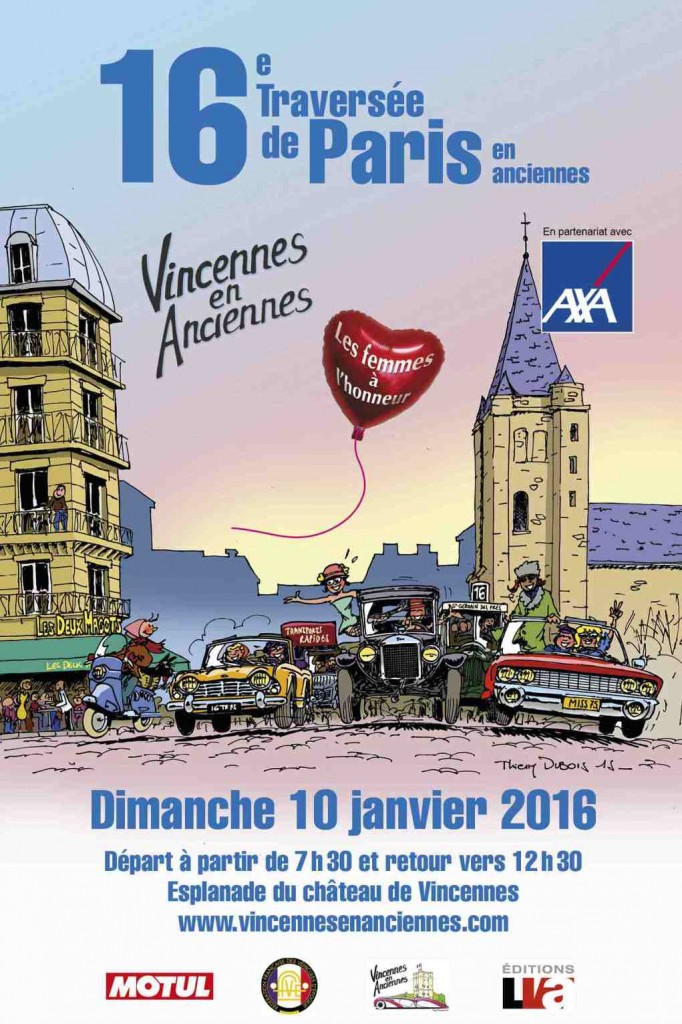 Rallye Paris-Deauville: 1st-4th October 2015
Every year the Club de l'Auto organizes the Paris-Deauville rally.
The organizers have let us know that they want to put the brand Panhard & amp; Levassor is honored this year.
Thrusday 1: Museum Ephémère PLACE Vendôme Paris with presentation republican guard in Cheval, 10h-13h. Lunch in Paris and departure at 15h for the first stage. Hotel and dinner Chateau de Villiers le Mahieu
Friday 2: Villiers Le Mahieu – Deauville – Reviews and Cheap Rates Arrival in Deauville at 17h for presentation of cars Deauville Town Hall. Dinner at 8 pm hotel Normandie Barrière Deauville. Overnight hotel Normandy Barrière de Deauville
Saturday3: Stroll in the back country of Deauville.
Sunday 4: Contest of elegance on the racecourse of Deauville
End of the rally after breakfast on Monday morning 5
Rallye de l'Association des Clubs de Marque : Saint Malo, 27-30 août 2015
Ce rallye prestigieux est organisé chaque année par un club différent, membre de l'association
Cette année, c'est le club Facel Vega qui nous rassemblera dans la région de Saint Malo
Cliquez pour téléchargez le bulletin
Assemblée Générale : Paris, vendredi 6 février 2015
Salon Automédon : Le Bourget (95), 18 et 19 octobre 2014
A nouveau une bien belle édition, cette fois-ci sur le thème « Compétition et performance »
Notre stand présentait une bien désirable X72 de 1933 transformée peu avant la guerre en voiture de records
Elle était parfaitement en phase avec la gigantesque 35CV 8 cylindres des records venue pour l'occasion du Musée National de l'Automobile de Mulhouse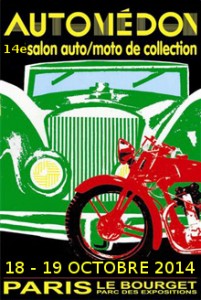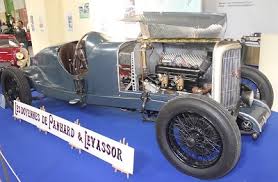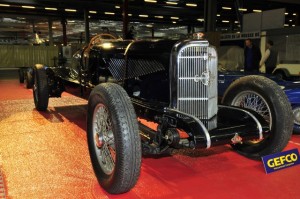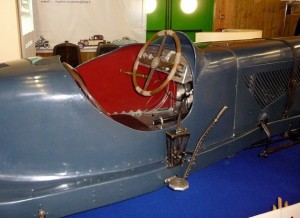 Rassemblement International Panhard : Richelieu (Indre-et-Loire), 6-8 juin 2014
Le grand rassemblement annuel de la famille des Panhardistes a eu lieu en France, dans le sud de la Touraine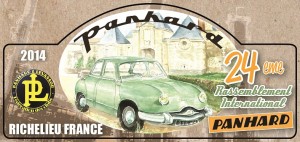 Salon Retro Classics : Stuttgart (Allemagne), 13-16 mars 2014
Sur une proposition du club Delahaye, l'Association des Clubs de Marque a été conviée à présenter un plateau d'exception à l'occasion du très grand salon Retro Classics
Les onze prestigieuses marque françaises rassemblées dans cette association étaient présentes, dont bien entendu Panhard & Levassor!
Assemblée Générale : Paris, vendredi 7 février 2014
Salon Automédon : Le Bourget (95), 12 et 13 octobre 2013
Une fois encore, notre club tenait salon à Automédon avec une belle berline 6CS de 1932.
100 Panhard pour Jean Panhard : Crécy-la-Chapelle (77), 15 et 16 juin 2013
Le 12 juin 1913, naissait Jean Panhard qui allait devenir le dernier président de la branche automobile de la marque doyenne.
A l'initiative du Club Panhard & Levassor France, il a donc été proposé de rassembler 100 Panhard pour le centième anniversaire de Jean Panhard.
L'événement annoncé a été à la hauteur des espérances et plus de cent Panhard étaient réunies, dont quatorze Doyennes s'échelonnant de 1891 à 1939.
Pour cet événement exceptionnel, nos adhérents ont répondu présent… Merci à tous!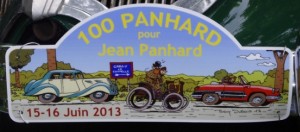 Assemblée Générale : Paris (75), 8 février 2013
Une assemblée générale de plus, toujours dans la décontraction et la bonne humeur, à deux pas du salon Rétromobile.
Salon Automédon : Le Bourget (95), 13-14 octobre 2012
Comme c'est maintenant une habitude, les Doyennes de Panhard & Levassor faisaient stand commun avec le Club Panhard & Levassor France pour présenter un superbe plateau de cabriolets: un double baquet X19 de 1919 complétait un alignement de cabriolets Dyna X, Junior, Dyna Z, PL17.
A côté de ce plateau Panhard, notre club avait été chargé de rassembler un podium de cabriolets représentatifs de l'Association des Clubs de Marque. Sept superbes automobiles étaient ainsi présentées: Talbot Lago T26 1950, Delahaye 135M 1949 Guilloré, Salmson S4-61 1949, Bugatti 57 1937 coach Ventoux (la seule carrosserie fermée), Hotchkiss 617 1935, Lorraine-Dierich 1911 Grummer et bien-sur Panhard & Levassor type X1 1910 double phaéton.
48 Heures Européennes d'Automobiles Anciennes de Troyes : (10), 7-9 septembre 2012
Les organisateurs de cette grande manifestation d'envergure internationale avaient mis les Doyennes de Panhard & Levassor à l'honneur. La célèbre « voiture de l'Abbé Gavois » n'a-t-elle pas été livrée neuve à Emile Burxtorf, un industriel troyen ?
Seulement deux Doyennes avaient répondu à l'appel… mais l'une d'entre elles s'est retrouvée bloquée dans son garage, au grand damn de son propriétaire… Au final, une Dynamic était présente pour défiler en ville, sans oublier la célèbre voiture de l'Abbé Gavois de 1891, exposée à l'abris.
Rallye de l'Association des Clubs de Marque, Club Bugatti : Alsace, 23-26 août 2012
La marque Doyenne était représentée par la magnifique berline Panoramique 6DS 23CV de notre ami Guy, venu du Luxembourg pour participer à cette édition organisée par le du Club Bugatti en Alsace, région chère à tous les bugattistes. Les onze marques de l'Association des Clubs de Marque étaient représentées pour l'occasion.
Assemblée Générale : Paris (75), 3 février 2012
Une nouvelle assemblée générale derrière nous!
Une fois de plus elle s'est déroulé dans la bonne ambiance et la convivialité, à quelques pas du salon Rétromobile.